Saying that Jalen Hale's recruitment is taking off is an understatement.
Three more offers have rolled in this week for the Longview 2023 wide receiver prospect, giving Hale a total of 13 in the spring of his sophomore season.
LSU was the latest to extend an offer to Hale, a 247Sports 4-star prospect. The Tigers join Oklahoma and Mississippi State this week as the latest programs to throw their hat in the ring for Hale.
Arkansas first offered in April and were followed by Kansas and Auburn as the first three schools to offer after Hale's freshman season. The first freshman to suit up for the Lobos in decades, Hale finished the season with seven catches for 164 yards and three touchdowns.
He was just getting started.
November was when things really took off. Hale finished 2020 with offers from Texas Tech, TCU (where he was recruited by Longview's own Malcolm Kelly), Alabama-Birmingham, Texas, Georgia, Miami and Texas A&M.
That's a total of 13 ... so far.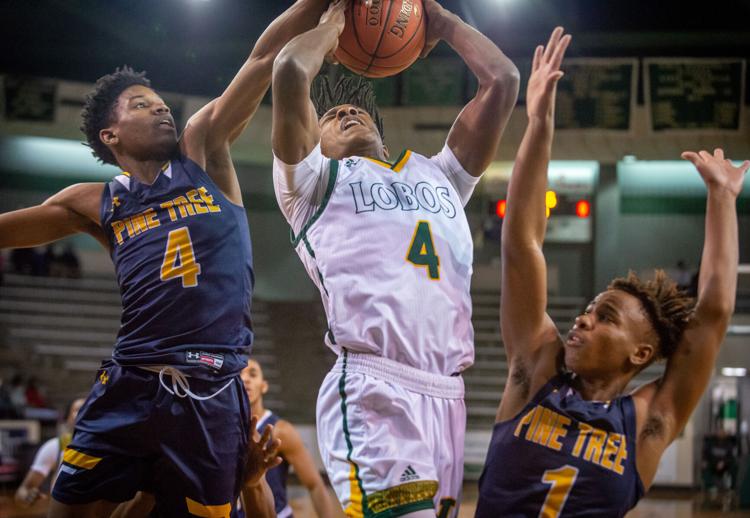 The grind hasn't stopped for Hale, who has transitioned to his second season as a starter for the Lobo basketball team, which has won four consecutive games since the team was bolstered by the addition of Longview's football players.
In six games of action, Hale is averaging 16.3 points per game with 30 rebounds, 23 steals and 21 assists for the Lobos.