"Take me into the beautiful
Where the rivers flow,
Where the love never ends."
—Cloverton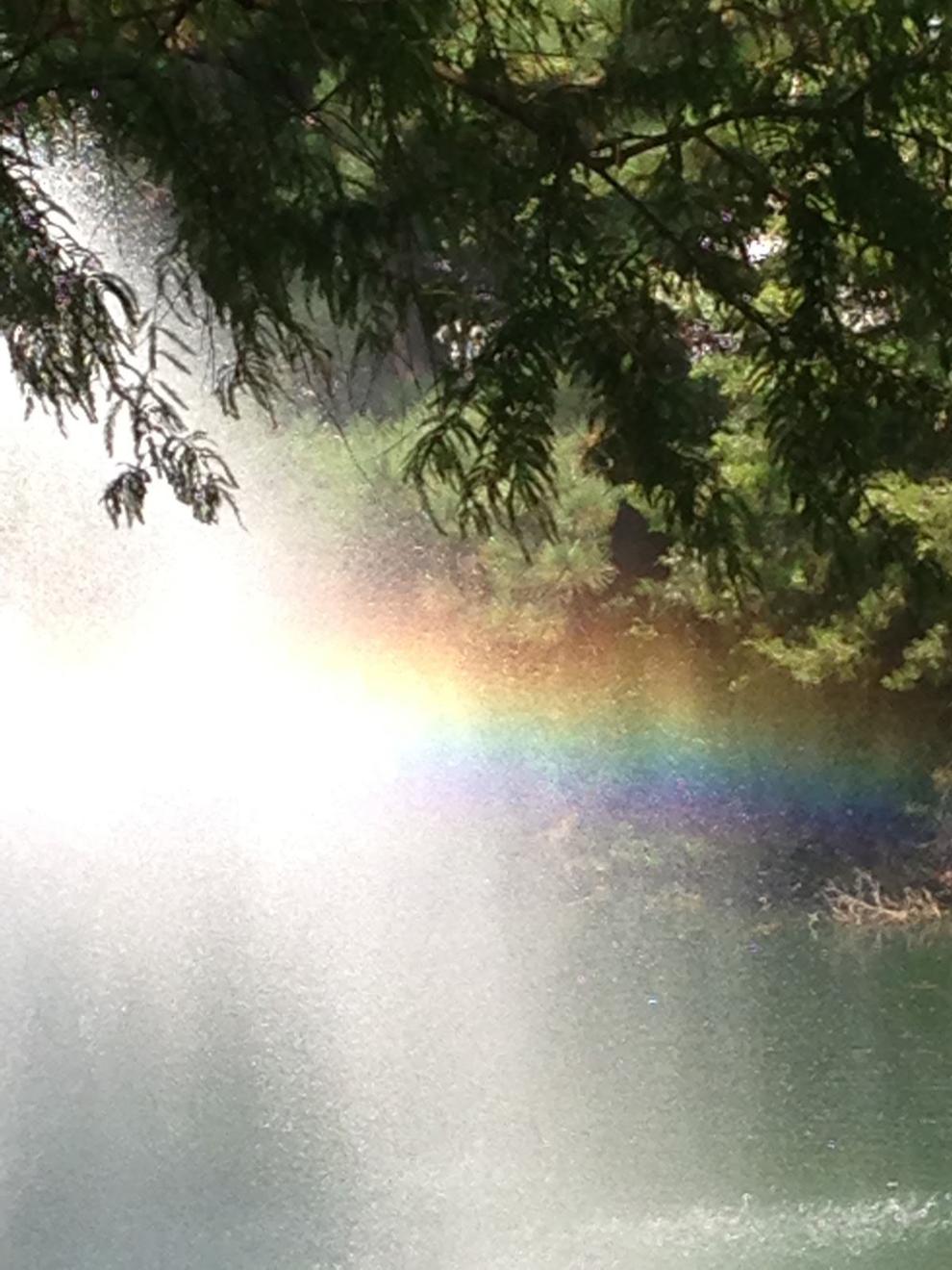 The grief cycle associated with watching a loved one with Alzheimer's never ends. Like a hamster on its wheel, it just keeps going around and around. Lately, I don't know what to say when someone asks me, "How is Byron doing?" or "How are you doing?" My standard answer used to be, for both of us, "Hanging in there."
But now, truth be told, we're really struggling. Byron is declining at an increasingly rapid pace. The part of his brain that tells his body what to do is beginning to lose ground. From day to day I don't know what to expect when I go visit. Thankfully, there are still some days better than others.
I walk around every day with grief my constant companion, just as all family members do who are watching a loved one slowly being engulfed by Alzheimer's. I try to keep my grief contained until I have a convenient time to cry. I stuff it into my heart and tell it "Stay," just like one would a wayward puppy. At first it usually obeys. However, it can stay put for only so long before it bursts out without warning — perhaps triggered by a song, a memory or a kindness. Or one of a thousand other things. That's how grief is.
Byron recently developed a fear of sitting down. (A few times he attempted to sit and missed the chair, so his fear is justified.) Since he can't see the chair seat beneath him, he is not able to trust that it is there. Even though the staff tries to reassure and help him, many times his fear paralyzes him. It's the fear of the unknown and having to trust in something he can't see.
I know that fear well, because I experience it almost every day. Sometimes I forget God is there, holding onto me and saying, "Be not afraid. Trust me. I've got you and I'm not going to let go. I will guide you to solid ground. Be still and know that I am God."
I hold Byron's hand as we continue walking together through this valley of the shadow of death. We've been on the road seven years now. He's getting tired so we are walking more slowly now. We try to take each day, each moment, as it comes and remember to give thanks. The Holy Spirit goes before us, making straight our path and providing us strength and comfort.
There are other people walking along beside us also — family, friends and the wonderful Buckner staff, as well as the many who have been praying for us. We are thankful and blessed to be accompanied by this faithful multitude.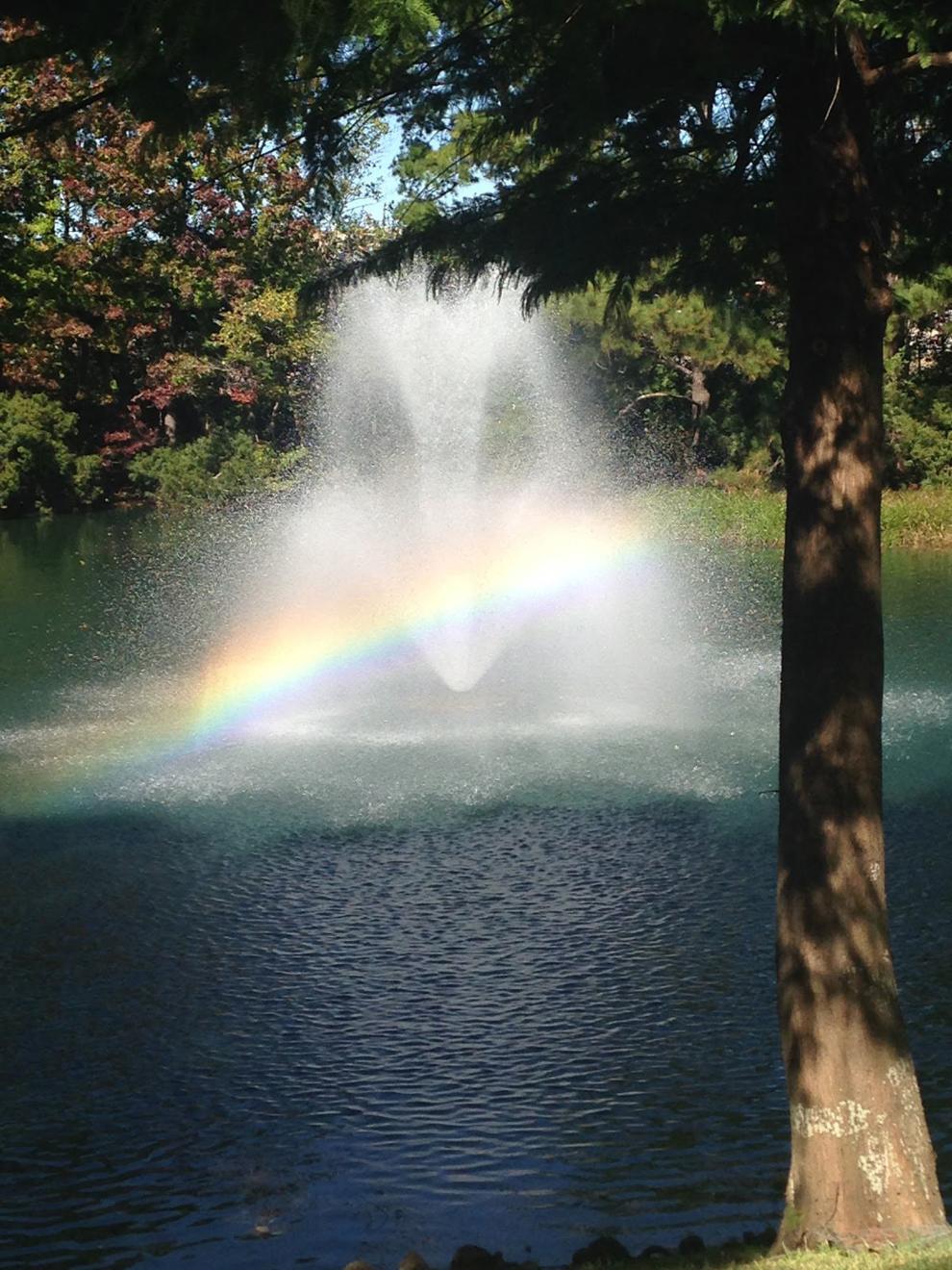 Even in the valley, there is light, beauty and joy intermingled with the sadness. These past nine months that Byron has been at Buckner, we have experienced many grace-filled moments with the staff and residents as well as family and friends who have come to visit. We've listened to music, danced down the hallways, strolled under the tall trees beside the lake, and watched the rainbows shimmer in the fountains. God's beauty through nature — His foretaste of Glory Divine. It has always been a source of great joy for us, even more so now.
In his book, "Weight of Glory," C.S. Lewis wrote, "We do not want merely to see beauty … We want something else which can hardly be put into words—to be united with the beauty we see, to pass into it, to receive it into ourselves, to bathe in it, to become part of it … At present we are on the outside of the world, the wrong side of the door. Someday, God willing, we shall get in."
I write this through tears as I imagine how it might be when Byron gets close to the threshold of the Kingdom — close to becoming part of the Beautiful. Perhaps I will kiss him goodbye and say, "I love you. See you later, sweetheart," like I always do. Then the multitude will tell Byron goodbye and that they love him. (He will already know, though, since they walked him all the way home.)
As Byron walks up to the threshold, maybe he will notice Jesus standing there waiting for him, arms open wide. "Well done, good and faithful servant," Jesus will say as he embraces him. "Welcome home." Then He will take Byron's hand and walk him into the Beautiful—into Glory. Byron will immediately be healed from Alzheimer's, and a multitude of the heavenly host will rejoice and praise God.
"For now we see only a reflection as in a mirror; then we shall see face to face. Now I know in part; then I shall know fully, even as I am fully known" (I Corinthians 13:12 NIV).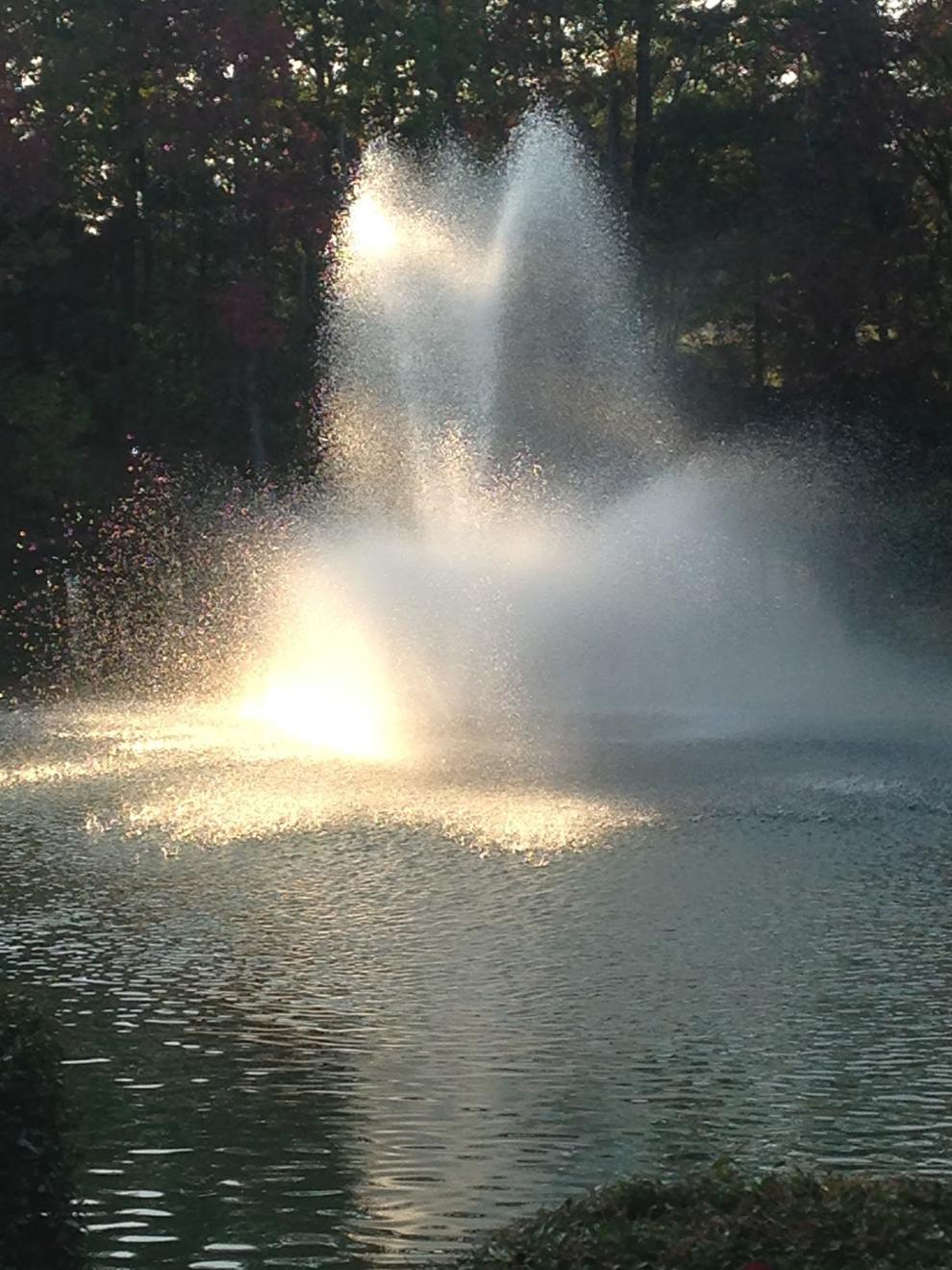 "The tears of life belong to its interlude, not its finale."
— J. Danson Smith