We are living in strange, unprecedented times. As I write, Longview, as well as the state of Texas and our nation are hunkered down as we attempt to "flatten the curve" of impending COVID-19 hospitalizations.
It is easy to let the uncertainty we find ourselves in to get you down. Wearing stretchy pants day after day, wrangling children who are missing their buddies at school, working from home — things that are out of the norm for many of us, and though novel at first, get old very quickly.
That got me thinking about pick-me-ups — little things we can do to make ourselves feel pretty, healthy, better. More normal. Our local businesses are doing all they can to stay afloat — from offering curbside and home deliveries to selling gift cards for future use. Following are local offerings that will help you turn that frown upside down.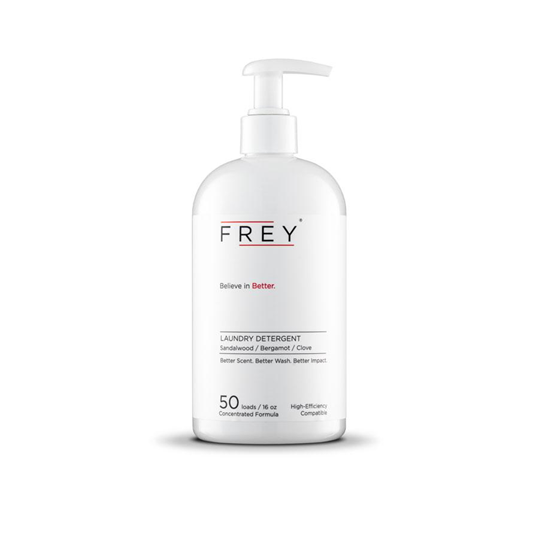 Barron's introduced the FREY laundry detergent to Longview late last year. FREY is manufactured without harsh chemicals and phosphates, which degrade fabric over time, and the scent is amazing! Lacy Barron told me that she and and her husband, Brandon, switched to FREY last fall and they love it. And let me tell you, if you haven't tried a laundry detergent with a fancy scent, it truly makes a difference in your day. FREY products start at just $8. Barron's offers curbside delivery. Call (903) 663-2060 for current hours.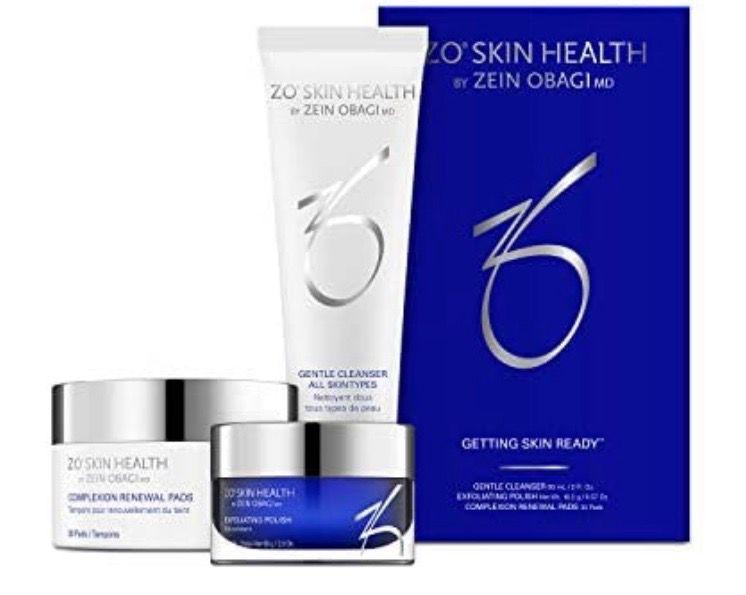 Cherry Hill will happily deliver its products curbside. They carry so many fantastic skin care lines! If you haven't tried the ZO Skin Health line, maybe now is the time to take the plunge. Cherry Hill's proprieter, Alicia Nolte, says a perfect starter is the Getting Skin Ready Kit, which includes Gentle Cleanser, Exfoliating Polish and Complexion Renewal Pads for $124. Call Cherry Hill for curbside service at (903) 757-2955.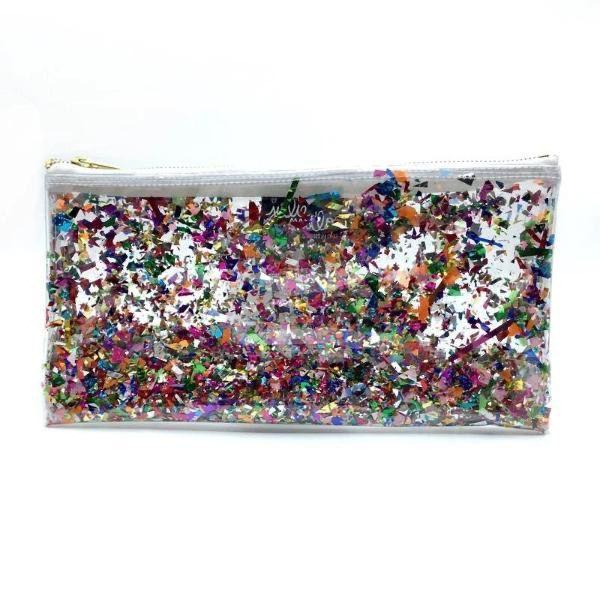 Morgan Abbigail has some of the prettiest — and most fun — accessories. If you drop your phone all the time like I do, try an agate pop socket to help you get a grip for just $25. And since we are all dreaming of our next girls' night out, consider Morgan's line of Julie Mollo clutches, $23-$25 to add just the right amount of bling when we are free to gather again. Call Morgan Abbigail for curbside service at (903) 234-9944.
Hurwitz has tons of great jewelry options, and we all know what a great pick-me-up jewelry is! The store carries the uber popular Pandora line of jewelry —maybe the time is right to add to your Pandora bracelet. Hurwitz couldn't make it easier, with curbside pick up, home or office delivery OR personal appointments. Call (903) 753-4474 to set up a time.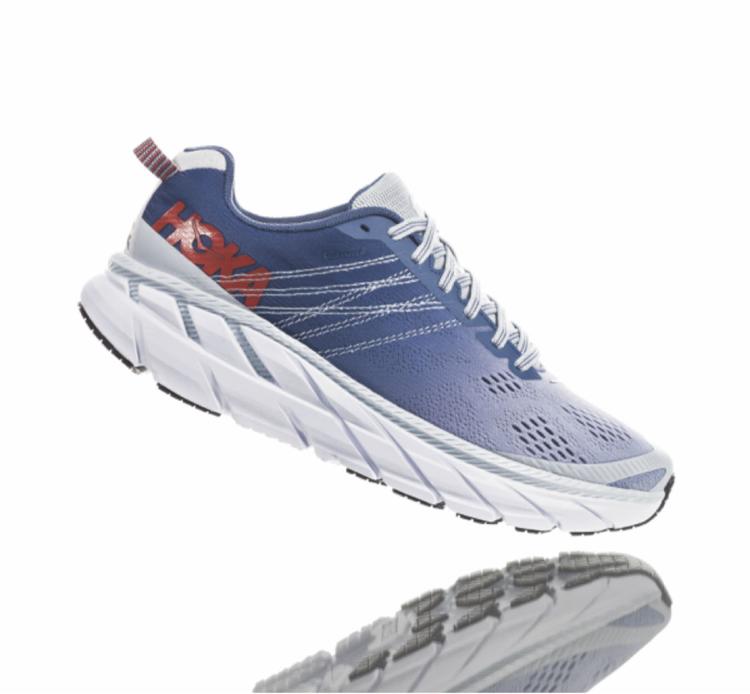 Racquet and Jog is just the spot to help you feel healthy. Since gyms are closed, I have doubled down on running these days. I recently invested in a new pair of running shoes and I am in love! Racquet and Jog carries so many great options, but a new fave of mine is the Hoka One One Clifton, which sells for $130. Racquet and Jog is offering curbside pick up or local delivery (dropping off on your porch, wearing gloves and being safe!). Call (903) 759-6856 to arrange.
Pen and Company is providing curbside and local home delivery for their pretties. Shannon Guttry carries L. Eberhart earrings that are festive and fun; I absolutely love the Fiona Floral earrings. The flowers are felt-backed and are not heavy at all, and a pop of color will put a smile on your face. L. Eberhart earrings range in price from $25-$75. Reach out to Pen and Company for pick up or delivery at (903) 757-5550 via phone or (903) 452-8187 via text.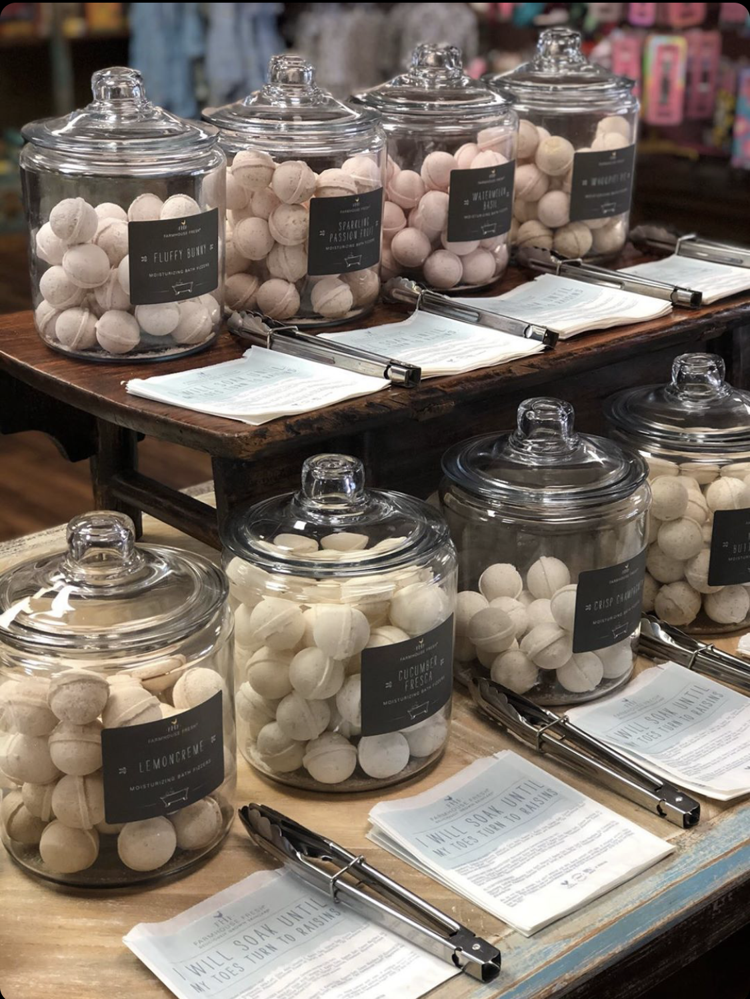 Ellie Bee's carries the awesome Farmhouse Fresh line of bath fizzers. I love the cute paper sacks that accompany the fizzers, with cute sayings such as, "I will soak until my toes turn in to raisins." Yes, please! And with fun scents that include Whoopie Pie, Fluffy Bunny and Lemoncreme, you might never want to get out of the tub. Ellie Bee's also carries the equally delicious Farmhouse Fresh masks, which range in price from $23-$30. Ellie Bee's will deliver your purchases curbside. Call (903) 758-0300 to arrange.
Jack's Natural Foods carries a wide variety of supplements, including collagen, which promotes hair, skin and nail health. You might recall my attempt last year to choke down collagen and report the results in this column. I failed, but that was before I discovered Garden of Life brand collagen, which comes in yummy strawberry lemonade or cranberry pomegranate flavors. Jack's owner, Jennifer Moore, also carries Vital Proteins bottled collagen waters in a variety of flavors for just $3.19. Jack's also carries organic wines, too, which are a definite pick-me-up! Field Blend Red Wine is $14.59 a bottle and Mionetto Prosecco is $17.99. Call to arrange curbside pickup at (903) 758-9777.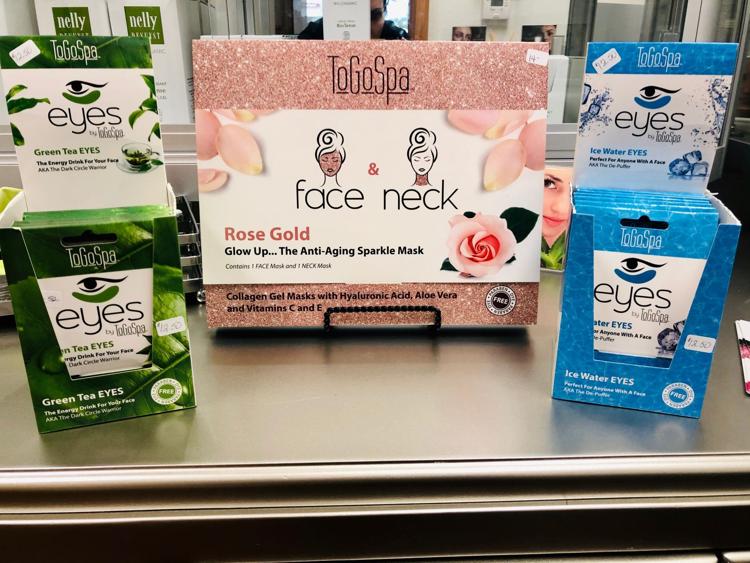 Ageless Medical Clinic carries the Nelly De Vuyst skin care line, which I love, particularly the Foaming Wash. Ageless also carries the ToGoSpa line of collagen masks, which claim to be "Perfect for anyone with a face." Yes! ToGoSpa face and neck masks are $14 and eye masks are $12.50 for a set of three. Contact Ageless Medical Clinic at (903) 212-7550 to arrange curbside pick up.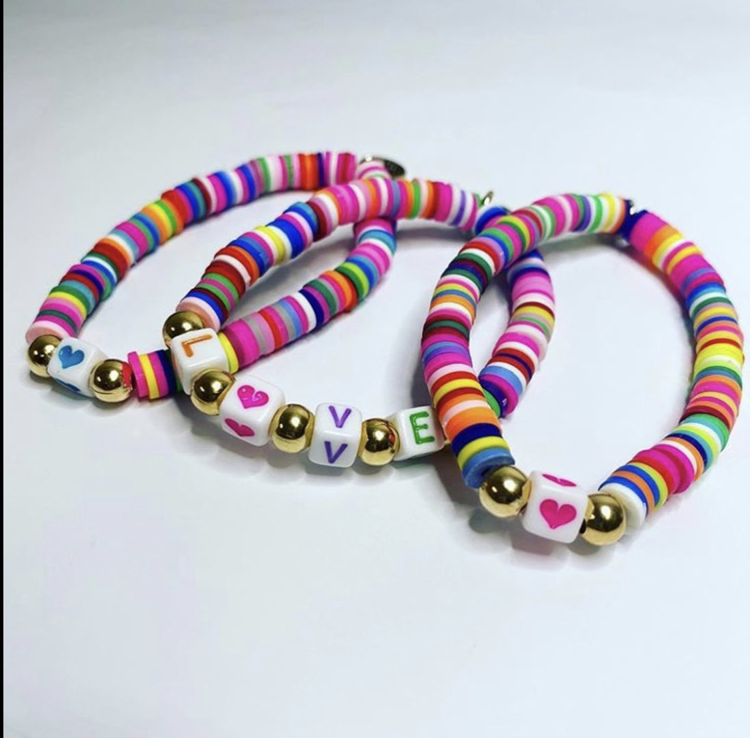 Louis Morgan Pharmacy & Gifts is my go-to for pharmacy needs, but the store also has so many pretty things in the gift section. For little girls who might need a pick-me-up, too, snag a Little Miss Zoe bracelet that is uber popular among the tween set. Louis Morgan is offering curbside and delivery services. Call (903) 758-6164 to arrange.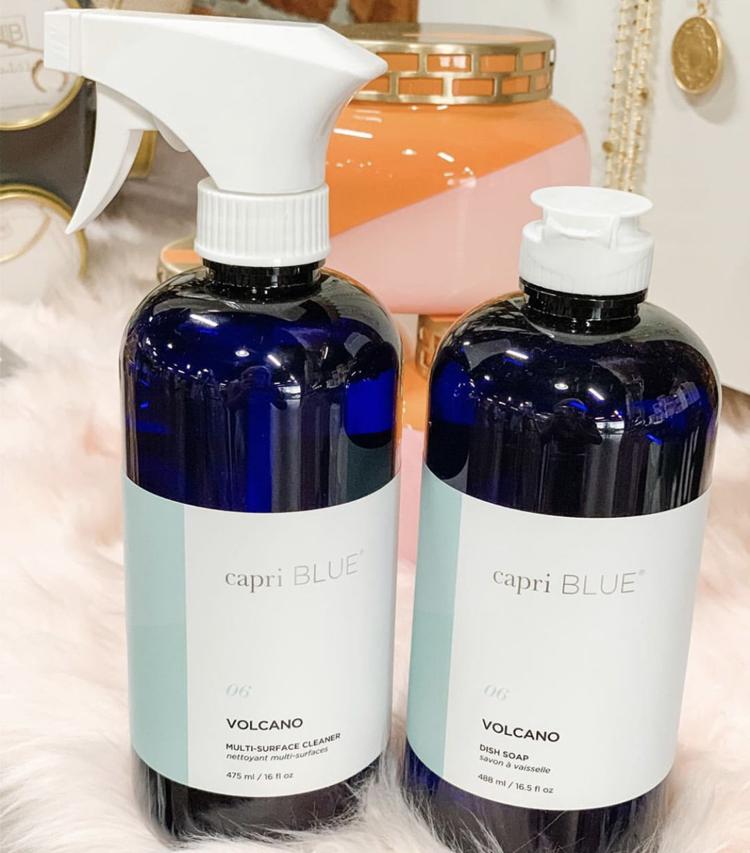 River Outfitters carries the capri BLUE line's surface cleaner and dish soap for $14 each. If you are familiar with capri BLUE candles, you will love these cleaning products, especially while doing all we can to keep the germs at bay in our homes. Try the volcano scent, which is my personal favorite. River Outfitters is offering curbside service. Arrange by calling (903) 212-2270.