Recently I found myself without my favorite lipstick. I had not misplaced it. I did not leave home without it. I was out. Completely out. Brushed every-last-bit-from-the-end-of-the-tube out. And I'm embarrassed to say, as a believer in shopping local, my favorite lipstick is one that must be ordered from the "big city."
I decided it was ridiculous to be beholden to a single brand, particularly one that I have to actually remember in advance to procure. Four kids, too busy to remember such things, etc. My basic requirements for a new go-to lippy were a moisturizing lipstick that lasted well and did not feather or stain my lips.
Women have colored their lips for thousands of years. Ancient Mesopotamians used dust from jewels and fish scales to doll up their lips. Cleopatra reportedly used crushed beetles and ants to stain her lips red. Cow brain was even once an ingredient in lip color!
We have come a long way since the days of crushing our own lip color, and the array of product offerings is overwhelming. I did some research with girlfriends, as well as my BFF Google, to identify lipsticks to sample.
---
Merle Norman Age Defying Lip color
Favorite online review: The color wears for hours and hours. I wore this red and it did not bleed. The biggest problem I have right now is lipstick bleeding. I am 42 and I am dealing with the idiosyncrasies of aging. So this is a nice change. – I am the Makeup Junkie
I stopped by Merle Norman and visited with Judy about the Age Defying Lip Color. She said the formula is supposed to diminish the appearance of fine lines – and prevent feathering – so I purchased a tube to try. The lipstick was smooth and slightly glossy, but not lip gloss glossy. This formula wore extremely well on me – even through meals – without feathering or staining my lips. A winner for sure.
---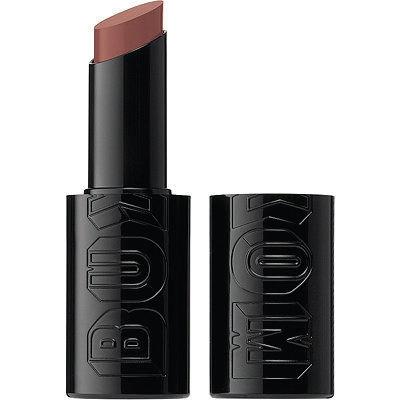 Buxom Big & Sexy Bold Gel Lipstick
Favorite online review: It is AMAZING! I own more lipsticks than I can count in my never ending search for the perfect color. This is it! My search has ended. I also love the packaging. There is a magnetic locking mechanism in there, so it doesn't just open in your bag. I love this product. – Natural Glow, New Jersey
A beauty consultant at Ulta recommended Buxom Big & Sexy Bold Gel Lipstick for my dry lips, and the online ratings confirmed her enthusiasm. As the review above pointed out, the packaging is nifty; I really liked the magnetic closure. The lip color went on smoothly. It almost felt like a sheer gloss, though it did provide full coverage. The effect was fleeting, though, and the color faded significantly within an hour or two as well as feathering into my wrinkles a bit.
---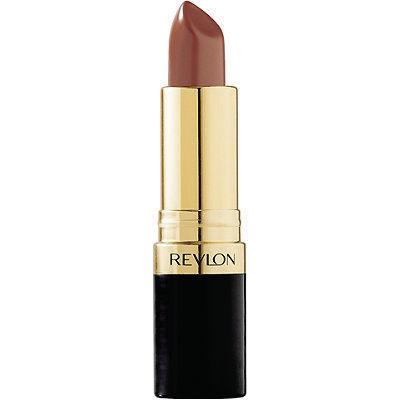 Revlon Super Lustrous Lipstick
Favorite online review: I have very dry lips so I couldn't use a lipstick until I met Revlon Super Lustrous Lipstick! I always get lip balms, but I wanted vivid color. This has everything. Color, texture, long-wear, great price!! – Sammy, Los Angeles
Revlon's Super Lustrous Lipstick has been a favorite of many for years, as evidenced by numerous awards from Allure magazine, Ulta and others. The lipstick is currently offered in 90-plus shades and a variety of finishes, so there is truly something for everyone. The lipstick feels creamy and smooth when applied, and the color was true to the tube. I liked the fact that you can actually see the lipstick through the clear top of the lid – important when choosing a drugstore lipstick that you can't try before you buy. I liked the smooth application and the long wear, although it did feather slightly. Overall I thought it was very good.
One of my lipstick requirements was that it be moisturizing. My skin is dry from head to toe, including my lips. One friend I spoke with suggested trying a lip exfoliator to help slough away flaky skin. I tried two different exfoliators that I liked equally well.
---
Merle Norman Lip Exfoliator
Merle Norman's Lip Exfoliator comes in a shiny silver tube similar to the brand's lipstick. Judy at Merle Norman recommends wetting your lips slightly with water, then applying the product. The gentle exfoliation easily removed flakes and left my lips feeling smooth.
---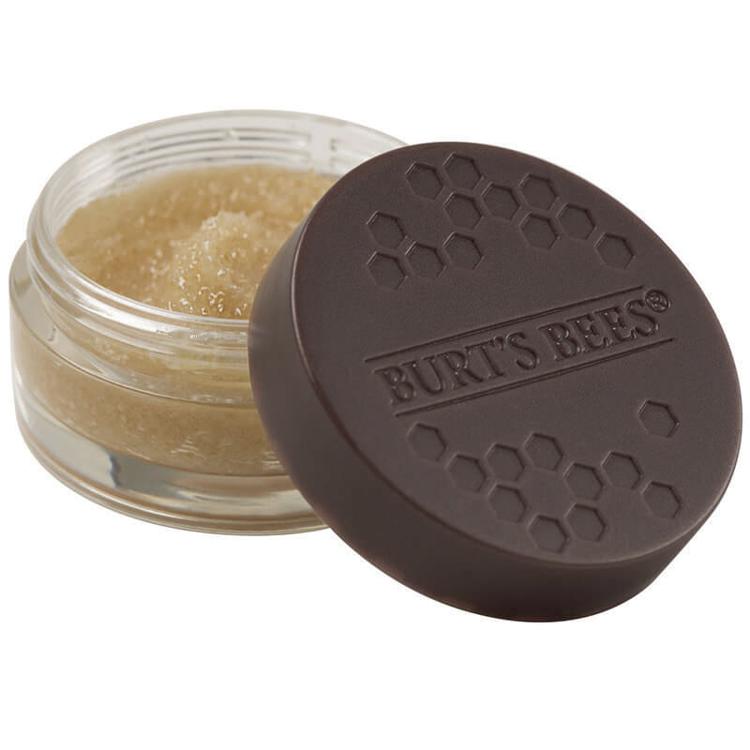 Burt's Bees Conditioning Lip Scrub
This scrub is derived from exfoliating honey crystals and is sweet to the taste, delicious, actually. It comes in a little pot and is applied with your finger, which is not as convenient as a tube since you'll need to wash your finger before and after. That said, this scrub did its job of removing flakes as well as leftover lipstick.
Does your lipstick feather? Feathering is a problem I've had for years, long before I became the wrinkled 40-something I am today! Although I like to keep my routine simple with a lipstick that stays put on its own, I discovered a new trick that I plan to use in the future: clear lip liner! You will not end up looking like 1992 with a strong line and faded lips – as the name indicates, this stuff is invisible. Fool proof. And it works! The formula I tried was Sephora Collection Universal Lip Liner ($10, Sephora).
---
UPDATE: I wrote about SkinPen last month and provided the contact for providers Gina Archer of Platinum Beauty and Mandy Faughn at Cherry Hill Med Spa. I'm happy to report that Gina has now joined the staff at Cherry Hill! If you're interested in SkinPen – or any other med spa procedure – give Cherry Hill a ring at (903) 757-2955.