It will soon be "All Aboard!" for the Historic Jefferson Train Show, sponsored by the Jefferson & Cypress Bayou Model Railroad Club and Historic Jefferson Railway on May 18 and 19.
The show features operating model train layouts, model train vendors and a children's play area in the Jefferson Tourism and Visitor Center at 305 E. Austin St. The Historic Jefferson Railway and its steam and historic gas-powered locomotives are nearby for an additional train experience. Admission to the show includes entrance to the R.D. Moses Texas & Pacific Model Railroad, a small replica of the Texas & Pacific Railway in West Texas in the 1950s, at 223 W. Austin St. in Jefferson.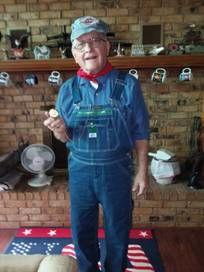 The event is something that Jefferson & Cypress Bayou Model Railroad Club Member Norman Buell said has been a success since it began in 2012.
"We've had as many as 500 and sometimes 300, so our goal is to get 400 to 500," Buell said. "For a small town that is a pretty good crowd."
Buell's fascination with trains began when he was a boy, and now he is 77. He said it has been too long to remember if he got his first train for a special occasion, such as Christmas.
"They've always been a hobby of mine since I got my American flyer electric train when I was about in the third grade," Buell said. "I just know that we built the train layout in the basement in West Virginia."
He said he thinks the train show and the R.D. Moses Texas & Pacific Model Railroad — open seven days a week — draw a crowd because people like trains and the story behind them.
"Well you know in the history of the United States, railroads have been involved in this country from the beginning," he said. "The movement of the old steam engines are just fascinating to watch. Just think men and women enjoy looking at the trains as much as the kids. Women look at it from the artistic side and men look at it from childhood from having electric trains."
Mike Martina and his wife, Ellen, also are members of the Jefferson & Cypress Bayou Model Railroad Club. Mike said he has been a model railroader for 15 years, and he got his wife to join him in making scenery for them. They recently finished a train layout for the Texas & Pacific Railway Depot and Museum in Marshall, and they help Buell with the show each year.
Ellen said her business background is a perfect fit for the hobby.
"Well, I'm not your typical female for starters," she said. "I'm a union pipe fitter by trade, so I've been involved in construction all my life, so this is another form of construction as far as I know."
Working on model trains can be a learning experience for everyone and provides some good lessons for children, Ellen said.
"I think as far as kids go it teaches them patience, it teaches them how to work with other people and it teaches how to get into electronics and how to have patience working with other people and enjoying other people," she said. "All the while realizing you can make anything you want."
The Martinas will be going up a night early to help those who need to set up for the train weekend. Vendors will offer items for people who might be interested in starting their own model railroad collection and for people who already are committed to the hobby.