Flo Stevenson didn't know it at the time, but the 2004 purchase of a quilt at a flea market would allow her and other quilters to both change and teach history.
She found the tattered quilt in Montgomery, Alabama, while killing time and was somehow drawn to the familiar pattern she had seen before.
"It was one of those things, you know, like it was calling my name and saying, 'Come look at me','' she said. "I guess it is more like a spiritual thing that it happened and that's how I ended up with the quilt."
She asked the man at the booth how much he wanted for it. He said whatever she would give, because it was very worn.
Now, she says it was just about the best $15 she has ever spent, because the quilt turned into a program that has allowed her and other members of the Pleasant Hill Quilting Group to tell the story about the role quilts once played in the Underground Railroad, which helped slaves escape to freedom.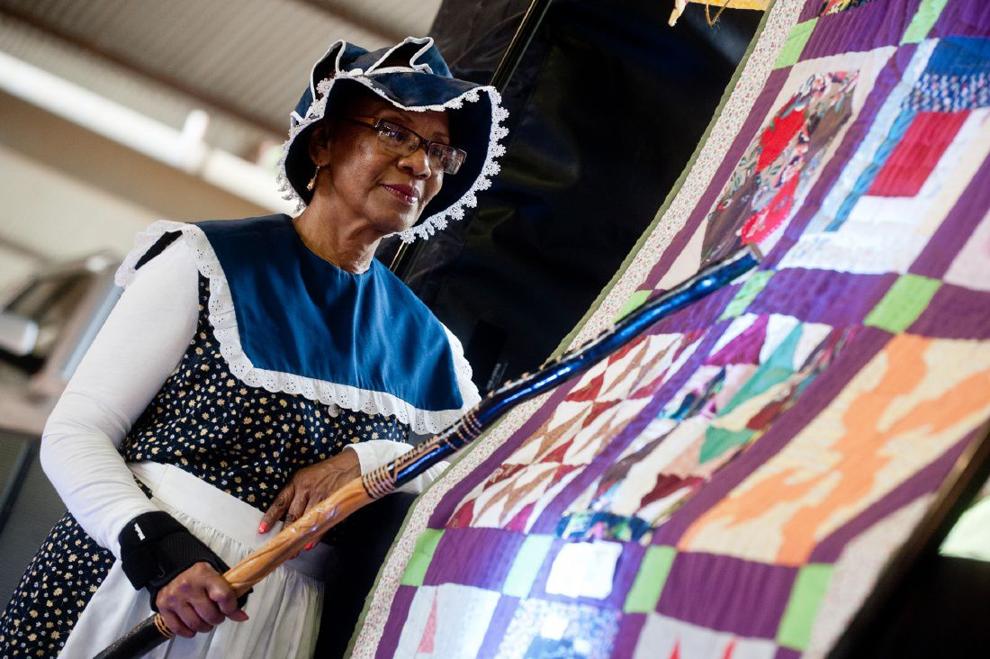 The group of 10 women travels to various locations and tells stories about the quilts, performs skits and sings spiritual hymns such as "Wade in the Water" and "Steal Away," to recall and embrace black history.
After acquiring the quilt in Alabama, Stevenson took the quilt to the "Antiques Roadshow" in Baton Rouge and learned its fabric was from the 1800s. The quilt dated back to the Underground Railroad. Before purchasing the quilt at the flea market, she had read a book called, "Hidden in Plain View: A Secret Story of Quilts and the Underground Railroad." She recognized the "monkey wrench" pattern which represented a blacksmith on a plantation who could provide slaves an escape route. Another pattern is the "flying geese," which Stevenson said meant for the slaves to look up at the loud-sounding birds to watch their flight. As the geese flew north for the spring, slaves were to watch them and follow them to find a safe place.
The Pleasant Hill Quilting Group has made 200 quilts since 2005. The most popular colors of the quilts are purple and gold, and red and white.
The Longview NAACP has invited the Pleasant Hill Quilting Group to explain secret quilt codes and to perform from 11 a.m. to 1 p.m. Jan. 25 at First United Methodist Church in Longview as a part of Longview 150, Longview's sesquicentennial celebration events.
Brenda Coleman, first vice president of Longview's NAACP, said she heard about the quilters and thought they would be a good way to celebrate Longview 150. She also thought it would be a good time for the group to present its work in Longview as Martin Luther King Jr's birthday is in January and Black History Month is in February.
"This is good for people of all cultures and the NAACP has a long history with civil rights," she said. "And the quilts do have the code of the Underground Railroad."