Shanna Spence had a dream.
Not only a dream of someday being a published author, but also, quite literally, she had a dream that became the inspiration for her first book.
"I woke up in the middle of the night with this really vivid dream," she remembered. "I keep a dream journal next to my bed where I jot down my ideas for stories, so I just started writing. I was so excited I woke my husband up. He said, 'What are you doing?' 'Writing a book,' I told him. 'Tonight?' he asked."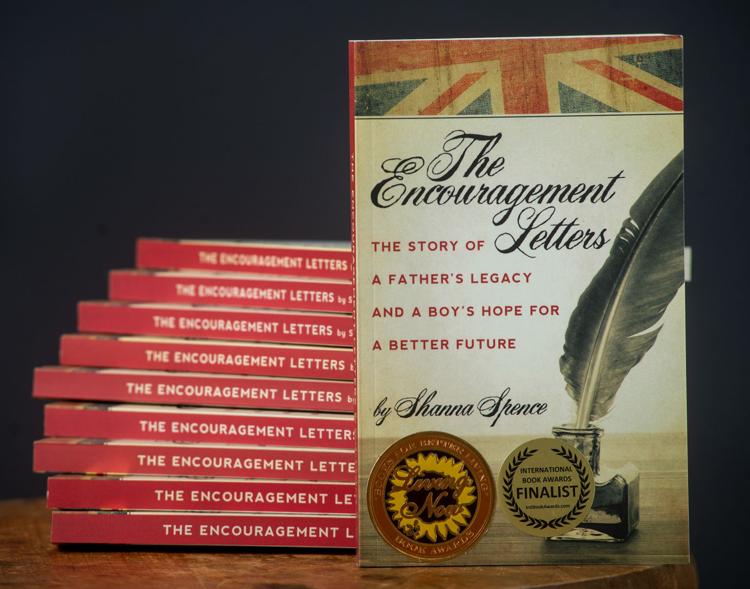 She didn't write her book in one night, but that dream did eventually become her first published work, "The Encouragement Letters," set in England during the Industrial Revolution. The historical fiction, geared toward middle readers, chronicles the life of an orphaned boy who writes anonymous letters to people for inspiration and hope.
"I didn't even know I had so much knowledge about British history rattling around in my brain," Shanna said. "I certainly don't remember learning it."
Her second book, currently in the works, is another historical fiction, but this time set in East Texas in the early 1800s and focusing on the Caddo Indians.
"I'm an old soul, I guess," she said. "I've always been intrigued by stories about struggle and survival and hardship."
In fact, two of her favorite books sit on her desk in her dedicated writing space, "Gap Creek" by Robert Morgan and "A Painted House" by John Grisham, both tales of beating the odds.
Her special space also features her favorite coffee mug, emblazoned with the words "I am, therefore I write." Prominently
displayed is also a poster that a group of children signed, welcoming her as a speaker at their school.
"I love talking to kids," she said. "You have to encourage young minds. If we don't continue the written word, it will be lost."
Shanna herself started writing poetry at the age of 13.
"I was always a storyteller, my mom will tell you that," she laughed.
But growing up in Daingerfield, she ended up pursuing a career in nursing, working in both the recovery room and recently returning to her first nursing love: the cardiac unit. She still works full time at Christus Good Shepherd in Longview and is raising two teenage boys, but still sets aside about 15 hours a week to write.
Her stories are inspired by her dreams and she has "beaucoups" of unwritten books sketched in her dream journal.
She got her real start in writing when she met Longview author Patty Wiseman at the Longview Public Library.
"She was the one who told me I could do it, I could publish a book," she said.
Patty is still mentor to Shanna and her very favorite author.
"I tell new authors to find a writers group for support and encouragement," Shanna said. "All the resources you need are right there at your fingertips and those people will be the best encouragement you could ask for."