Longview council OKs contract to update Parks Master Plan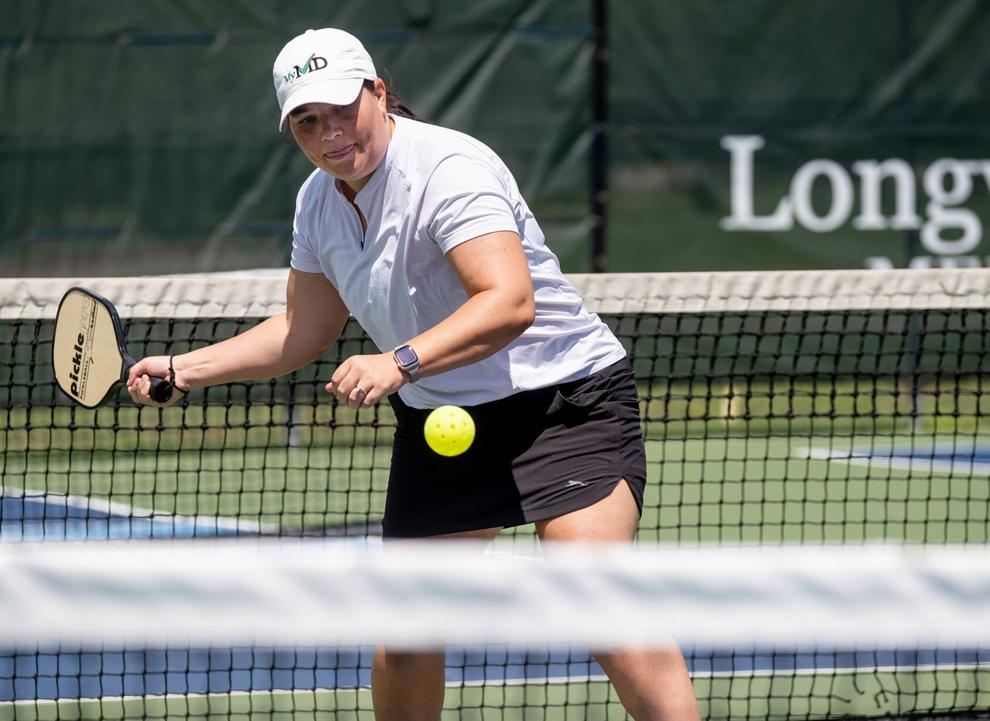 The Longview City Council has approved a $50,000 consultant contract to update the city's Parks Master Plan.
Parks and Recreation Director Scott Caron said the master plan last was updated in 2015, and before that, 2009 and 2005.
He previously said that while the plan normally is updated every five to six years, more time was allowed because the current plan has been so efficient.
"The Parks Master Plan provides direction and identifies the priorities residents would like to see within their parks system," Caron told the council at its Thursday meeting. "It's a working document that staff utilizes on a daily basis pretty much to organize its work as well as leveraging projects moving forward."
He explained to the council that one of the reasons updating the plan is important is because it must be current in order for his department to be eligible for certain grants.
He referenced two Texas Parks and Wildlife Department grants that funded major city parks projects. In 2016, a $400,000 grant helped fund The Green, and in 2018, a $200,000 grant went toward the Longview Arboretum and Nature Center.
"We have a number of opportunities whereas we're not only utilizing city funds but we've leveraged (the Parks Master Plan) to make improvements to our parks system," Caron said.
The biggest component of the plan update is to seek public input to understand what the community wants, he said. The update also will establish goals and objectives for the parks system, assess existing conditions and develop and implement an action plan, he added.
The parks department received five responses , which a committee within the department then reviewed and selected the best choice which was Stantec, Caron said.
A committee within the parks department selected Stantec Consulting Services from among five options.
District 1 Councilman Tem Carpenter asked during Thursday's meeting what the range of bids were from the vendors. Caron explained that for this type of contract, qualifications and experience are considered before fees, so bids were not part of the process.
Carpenter asked how the $50,000 fee was reached, and Caron said the parks department requested a specific scope. Once the most qualified candidate was identified, the department then began negotiating a scope that would meet what was budgeted for the project.
District 4 Councilwoman Kristen Ishihara discussed the importance of strategic planning and public engagement, especially for the parks system.
"Parks is something people do get genuinely excited about (and) reach out to us all the time about, and I think you can see the return that we've received," Ishihara said.
She also talked about an experience she had before she was on the council. Ishihara said years ago. she asked Director of Community Services Laura Hill about establishing a dog park.
The Parks Master Plan at the time included a dog park low on its list of priorities. Ishihara said Hill told her if it was something she wanted, it would have to be a private-public partnership.
"But it was the direction I needed, and it was the right engagement that (Hill) knew that, overall, (a dog park wasn't) what the community wanted to invest time or money into," Ishihara said.
She referenced the past three plan updates that all had been accomplished, which highlights how important public engagement is to help determine how the department needs to focus its time and resources, Ishihara said.
Also during Thursday's meeting, District 6 Councilman Steve Pirtle asked if Caron had made any headway on a parking situation at Guthrie Park. Residents have complained about a lack of parking at the park, in large part because of the popularity of pickleball courts.
Caron said a temporary fix in the form of extending the parking lot has been considered as well as the potential costs. He said the department also has reached out to businesses nearby to see if their parking lots could be utilized.
Mayor Andy Mack said everyone should be proud of the city's parks system because it adds to the quality of life and is a main attraction for people wanting to move to the city.