The 14th annual East Texas High School Football Preseason Dream Team consists of players from the combined coverage areas of the Longview News-Journal, Tyler Morning Telegraph, Marshall News Messenger, Panola Watchman, Kilgore News Herald, Lufkin Daily News, Jacksonville Progress and Nacogdoches Daily Sentinel, covering teams North to Texarkana, East to Waskom, West to Athens and South to Diboll.
The voting panel included Jack Stallard and Thomas Bingham of the Longview News-Journal, Phil Hicks and Brandon Ogden of the Tyler Morning Telegraph, Nathan Hague of the Marshall News Messenger, Ryan Silapan of the Panola Watchman, Mitch Lucas of the Kilgore News Herald, Josh Havard of the Lufkin Daily News, Jay Neal of the Jacksonville Progress and John Kreuger of the Nacogdoches Daily Sentinel.
Preseason Offensive Player of the Year Brandon Tennison of Gilmer joins a list that includes Tyrik Rollison of Sulphur Springs (2008), Traylon Shead of Cayuga (2009), Trey Metoyer of Whitehouse (2010), Del Barnes of Henderson (2011), Greg Ward of John Tyler (2012), Patrick Mahomes of Whitehouse (2013), Larry Pryor of Sulphur Springs (2014), Zach Hall of Tyler Lee (2015), Jeremiah Crawford of Mineola (2016), Keontay Ingram of Carthage (2017), Gunner Capps of Carthage (2018), Haynes King of Longview (2019) and Jordan Jenkins of Lindale (2020).
On the defensive side, Carthage's Kip Lewis joins a list that includes Jamarkus McFarland of Lufkin (2008), Ashton Dorsey of John Tyler (2009), Steve Edmond of Daingerfield (2010), Dalton Santos of Van (2011), DeMarkus Lathan of Longview (2012), Josh Walker of Gilmer (2013), Daylon Mack of Gladewater (2014), Demarco Boyd of Gilmer (2015), Lagarryon Carson of Liberty-Eylau (2016), Demarvion Overshown of Arp (2017), Carl Williams of Lufkin (2018) and Landon Jackson of Pleasant Grove (2019 and 2020).
14th annual East Texas Preseason Dream Team
________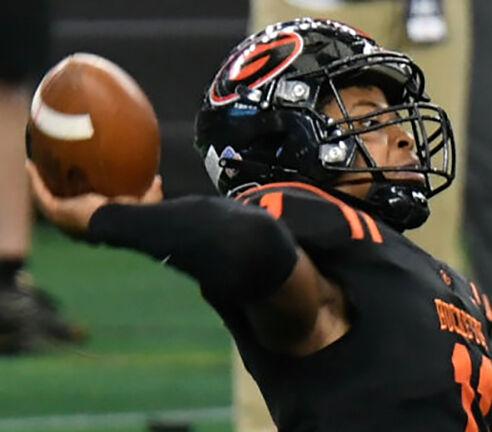 OFFENSIVE MVP: BRANDON TENNISON
School: Gilmer
Position: Quarterback
Ht/Wt: 5-11, 183
By the numbers: Listed as a running back to start the 2020 season, Tennison quickly took over as the starting quarterback and led the Buckeyes to the Class 4A Division II state title game. Along the way, he completed 241 of 380 passes for 3,866 yards and 40 touchdowns while carrying 78 times for 985 yards and 10 more scores. He has given a verbal pledge to UTSA, which is coached by former Gilmer head coach Jeff Traylor
________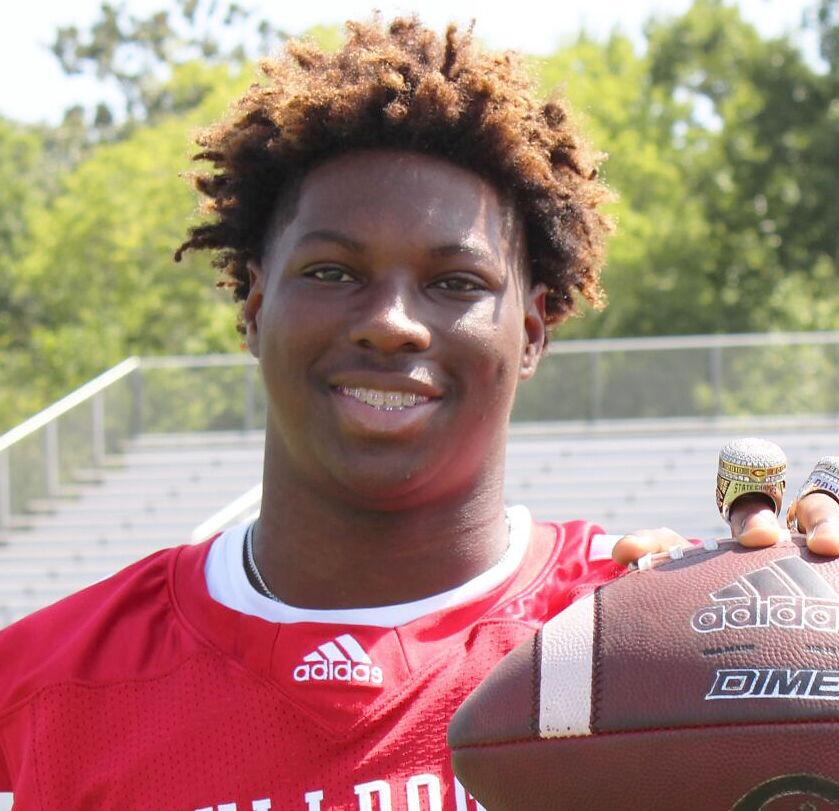 DEFENSIVE MVP: KIP LEWIS
School: Carthage
Position: Linebacker
Ht/Wt: 6-2, 205
By the numbers: Lister, who has given a verbal pledge to Oklahoma, recorded 140 tackles, 17 tackles for loss, four sacks, an interception, a forced fumble and two fumble recoveries for Class 4A Division II state champion Carthage
________
BRAYSON MCHENRY
School: Texas High
Position: Quarterback
Ht/Wt: 6-1, 190
By the numbers: 171 of 283, 2,940 yards, 36 TD, 4 interceptions
________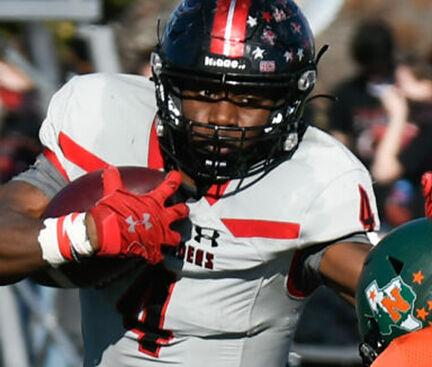 JAMARION MILLER
School: Tyler Legacy
Position: Running back
Ht/Wt: 5-10, 200
By the numbers: 194 carries, 1,666 yards (8.6 per carry), 20 TD with long of 92 yards and no fumbles. Caught 29 passes for 468 yards and 8 TD with no fumbles. Verbal to Texas
________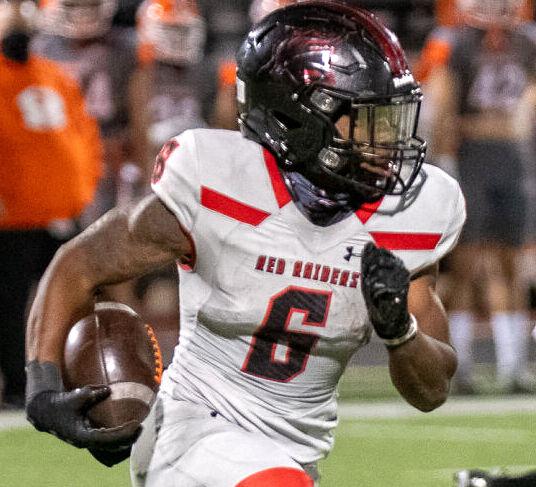 BRYSON DONNELL
School: Tyler Legacy
Position: Running back
Ht/Wt: 5-10, 200
By the numbers: 165 carries, 1,159 yards (7.0 per carry), 12 TD with one fumble. Caught 13 passes for 92 yards and 1 TD with no fumbles. Verbal to Texas Tech
________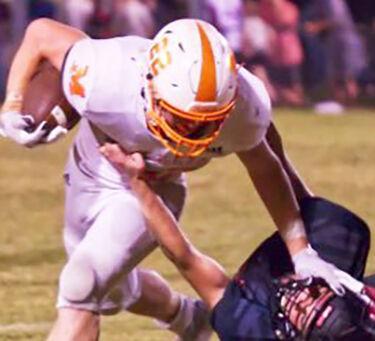 DAWSON PENDERGRASS
School: Mineola
Position: Running back
Ht/Wt: 6-3, 210
By the numbers: 144 carries, 1,274 yards, 19 TD. Caught 34 passes for 579 yards and 7 TD. Offers from Baylor, Arkansas and UTSA
________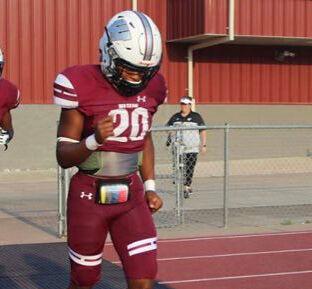 TESEAN HAMILTON
School: Waskom
Position: Fullback
Ht/Wt: 5-11, 190
By the numbers: 1,193 rushing yards and 21 TD. District Offensive MVP and All-ET fullback in 2020
________
JALEN HALE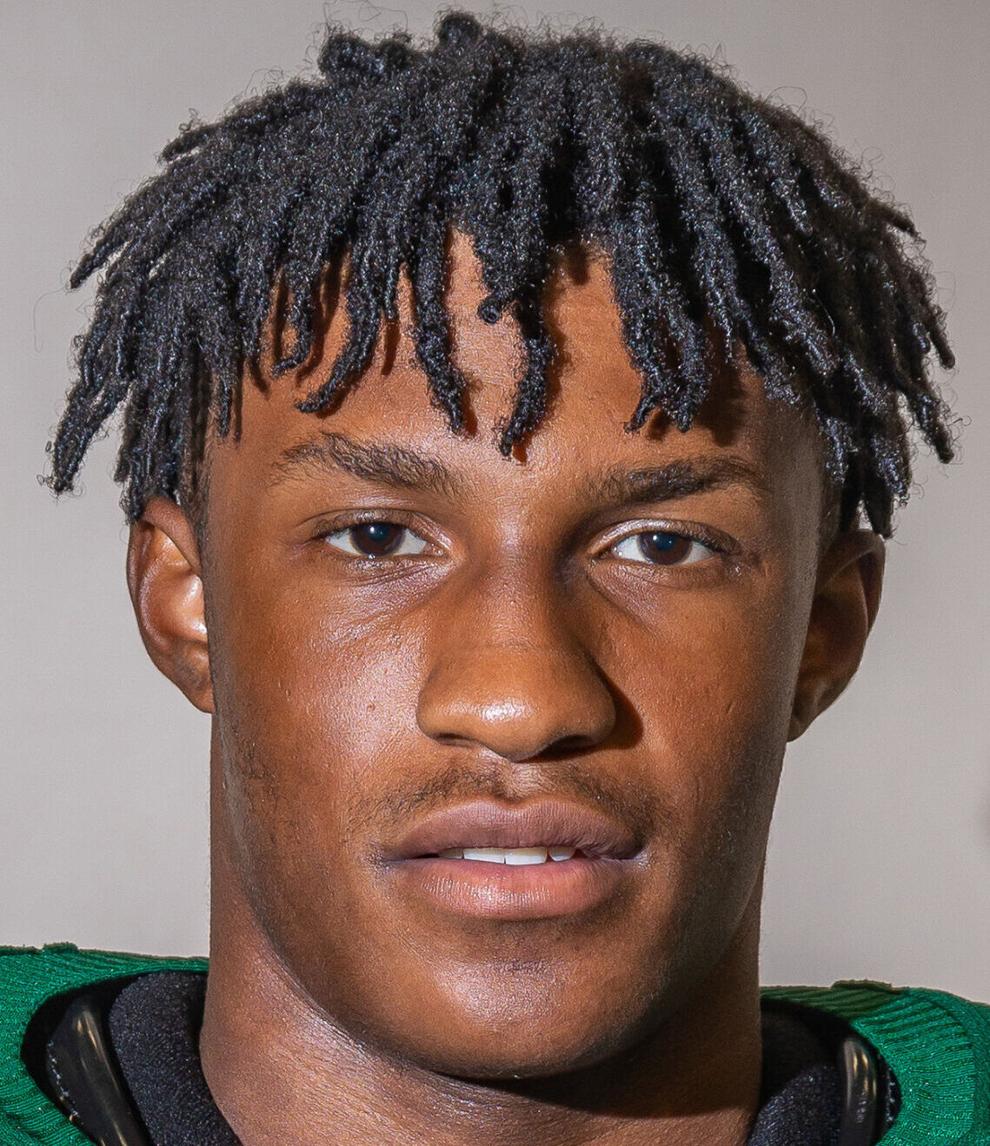 School: Longview
Position: Receiver
Ht/Wt: 6-2, 180
By the numbers: 39 catches, 700 yards, 11 TD. Holds 30-plus offers, including Alabama, LSU, Ohio State, Texas, Texas A&M, Florida and Florida State
________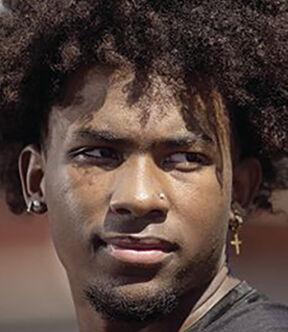 D.J. ALLEN
School: Gladewater
Position: Receiver
Ht/Wt: 6-0, 195
By the numbers: 59 catches, 1,316 yards, 17 TD. Has multiple offers, including USC, Notre Dame, Michigan, Auburn, Arkansas and Baylor
________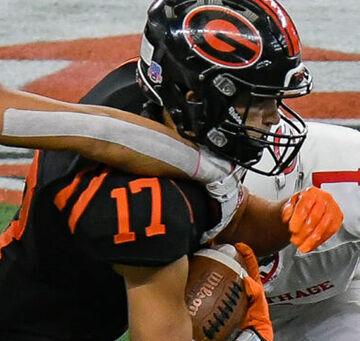 ROHAN FLUELLEN
School: Gilmer
Position: Receiver
Ht/Wt: 6-0, 171
By the numbers: 66 catches, 964 yards in 2020. First team all state receiver also had 7 interceptions on defense
________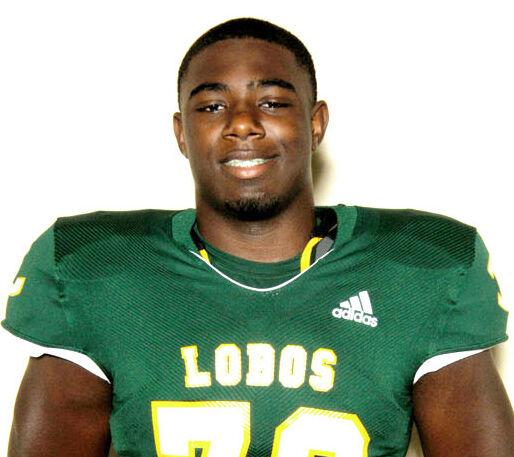 DE'QUALIN VAUGHN
School: Longview
Position: Tight end
Ht/Wt: 6-2, 255
By the numbers: Started all 12 games on the OL for the Lobos in 2020, but moves to TE this season
________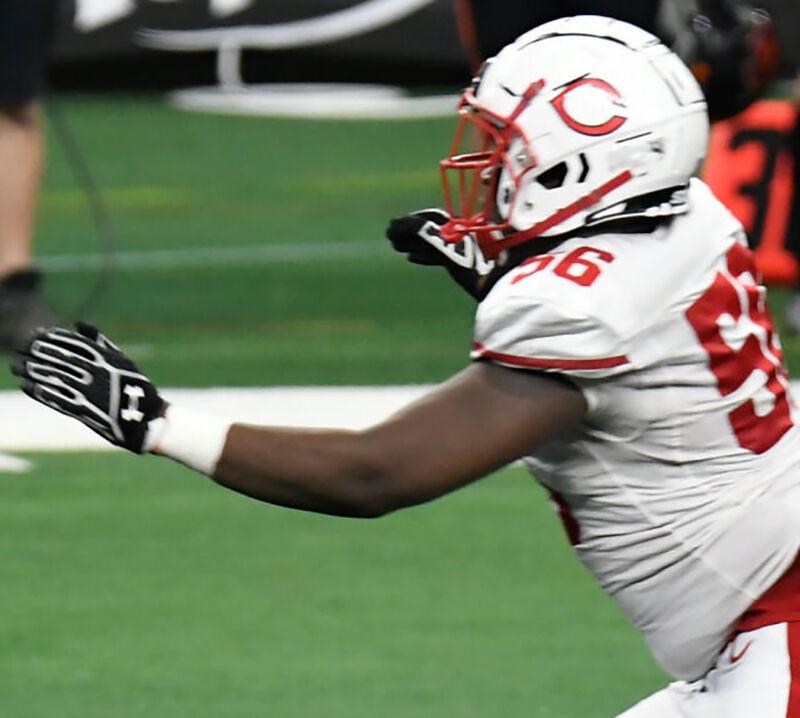 ZACHARY CARLISLE
School: Carthage
Position: Offensive line
Ht/Wt: 6-4, 324
By the numbers: Started ever game for state champions last season and graded out at 90 percent
________
JOHN HESTER
School: Hawkins
Position: Offensive line
Ht/Wt: 6-5, 295
By the numbers: 45 pancake blocks and no sacks allowed in 2020. Graded out at 98 percent. Verbal to University of New Mexico
________
DONOVAN JORDAN
School: Tyler Legacy
Position: Offensive line
Ht/Wt: 6-3, 280
By the numbers: 26 pancakes, 19 knockdowns and one sack allowed. Offers from UTEP, New Mexico and Furman
________
VICTOR SHAW
School: Pleasant Grove
Position: Offensive line
Ht/Wt: 6-4, 275
By the numbers: Has offers on both sides of the ball from Baylor, TCU, Houston and UTSA
________
EZEQUIEL VASQUEZ
School: Waskom
Position: Offensive line
Ht/Wt: 6-2, 295
By the numbers: Graded out at 88 percent. First team all-district for team that was top three in the state in rushing offense in Class 3A
________
LEQUINETIN SEARCY
School: Daingerfield
Position: Defensive line
Ht/Wt: 6-3, 265
By the numbers: 111 tackles, 17 tackles for loss, two sacks, six QB pressures
________
JORDAN RENAUD
School: Tyler Legacy
Position: Defensive line
Ht/Wt: 6-5, 250
By the numbers: 247Sports No. 27 player in the nation, No. 9 DL and No. 5 player in Texas. Has 17 offers, including Texas, Oklahoma, Texas A&M, Auburn, Miami and Michigan
________
TREY FITE
School: Tatum
Position: Defensive line
Ht/Wt: 6-6, 220
By the numbers: 63 tackles, six sacks, 14 tackles for loss, three passes defended, one foced fumble, two fumble recoveries, two QB knockdowns and six QB pressures. Offers from Arkansas, Kansas State and Washington State among others
________
TORAMI DIXON
School: West Rusk
Position: Defensive line
Ht/Wt: 6-3, 235
By the numbers: 111 tackles, 22 tackles for loss, six sacks, 12 QB pressures
________
TRE EMORY
School: Mount Pleasant
Position: Defensive line
Ht/Wt: 6-3, 290
By the numbers: 78 tackles, six sacks, eight tackles for loss, three passes defended, two furced fumbles, three fumble recoveries. Has 13 sacks and 21 tackles for loss over past two seasons. Verbal to Baylor
________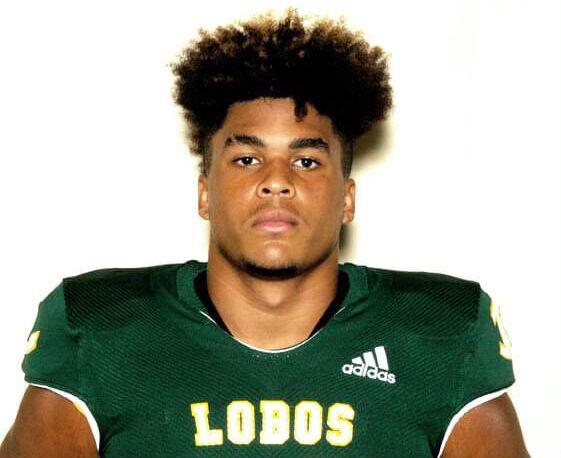 DEVEAN ISAAC
School: Longview
Position: Linebacker
Ht/Wt: 5-11, 205
By the numbers: 66 tackles, six sacks, 13 tackles for loss
________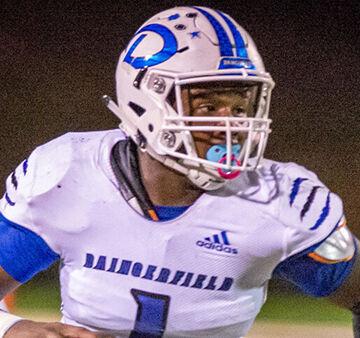 DEE LEWIS
School: Daingerfield
Position: Linebacker
Ht/Wt: 6-1, 235
By the numbers: 129 tackles, 16 tackles for loss, one interception, four forced fumbles, four fumble recoveries
________
CHRISTIAN BATES
School: Pittsburg
Position: Linebacker
Ht/Wt: 6-0, 250
By the numbers: 107 tackles, 10 tackles for loss, two sacks, six QB pressures, three fumble recoveries. Has 255 tackles, 34 tackles for loss past two seasons
________
COLTON WIDEMON
School: Lindale
Position: Linebacker
Ht/Wt: 6-1, 208
By the numbers: 114 tackles, seven tackles for loss, six sacks, three forced fumbles, three fumble recoveries
________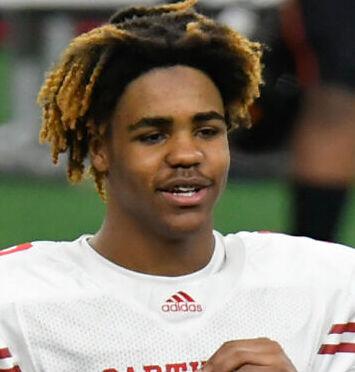 BRANDON KING
School: Carthage
Position: Defensive back
Ht/Wt: 5-10, 150
By the numbers: 53 tackles, nine interceptions in 2020. Had four interceptions and two pick sixes in the state championship game against Gilmer
________
JAYLEN MCMILLIAN
School: Diboll
Position: Defensive back
Ht/Wt: 6-0, 204
By the numbers: 112 tackles, 18 tackles for loss in 2020
________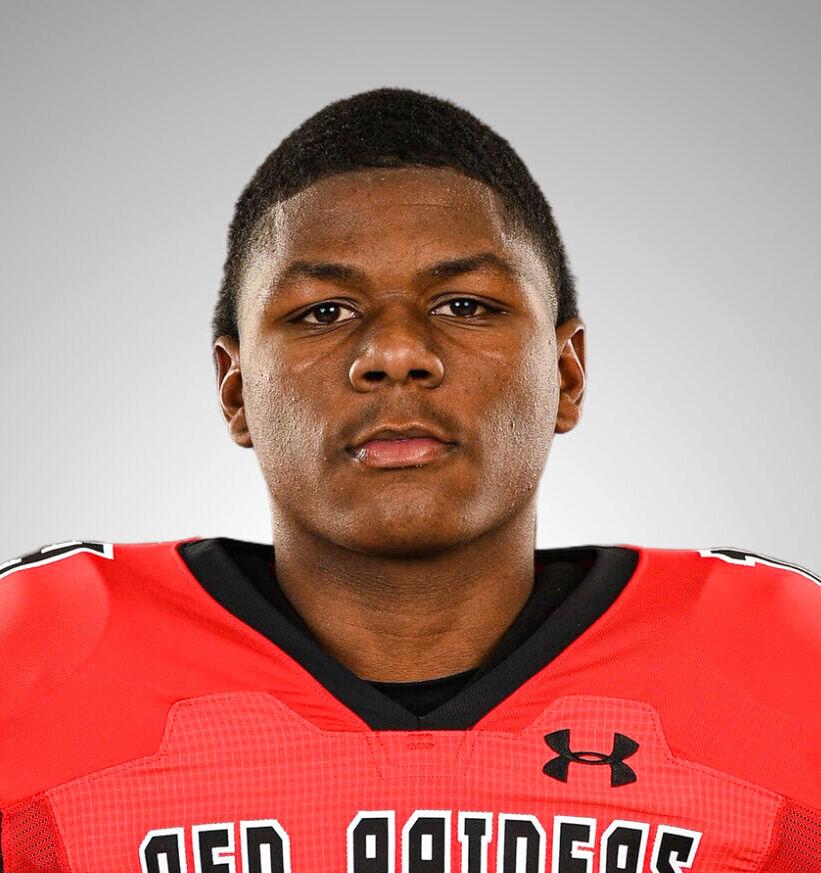 AARON SEARS
School: Tyler Legacy
Position: Defensive back
Ht/Wt: 5-11, 180
By the numbers: 86 tackles, three interceptions, 9 passes defended
________
ZAY THOMAS
School: Waskom
Position: Defensive back
Ht/Wt: 5-7, 150
By the numbers: Six interceptions. Earned first team all-state and all-district honors and was honorable mention All East Texas
________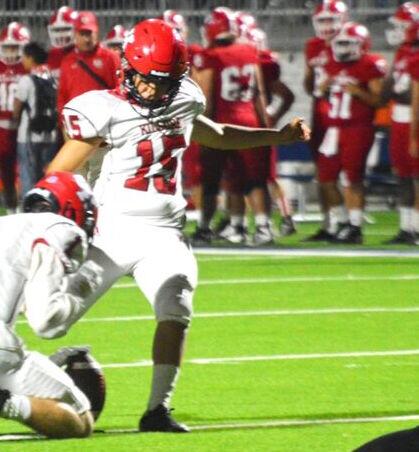 CHRIS BALDAZO
School: Kilgore
Position: Kicker
Ht/Wt: 5-8, 160
By the numbers: 64-66 PAT, 7-10 FG with long of 43 yards
________
BUCK BUCHANAN
School: Marshall
Position: Punter
Ht/Wt: 5-10, 175
By the numbers: Averaged 29.5 yards on 43 punts with a long of 58 yards, placing nine inside opponent's 20-yard line. Also a potential all-state kicker. Has offers from Yale, Air Force and Louisiana Tech
________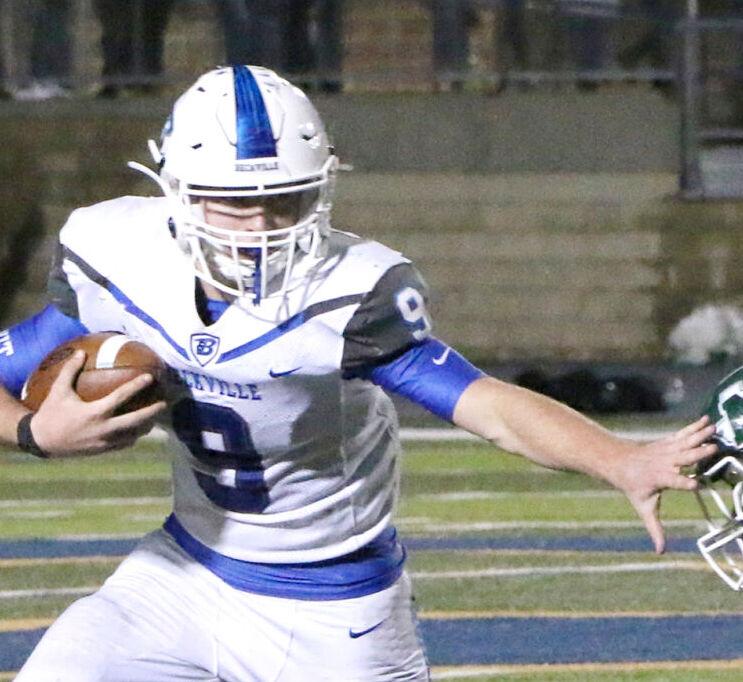 RYAN HARRIS
School: Beckville
Position: Utility
Ht/Wt: 6-3, 205
By the numbers: Rushed for 2,127 yards and 31 TD, passed for 733 yards and six TD and had four catches for 87 yards and a touchdown. Defensively, finished with 100 tackles, six tackles for loss, four sacks, an interception, a forced fumble and two blocked punts