Just around the corner from the door, Haynes King crawled on the fieldhouse floor as a toddler.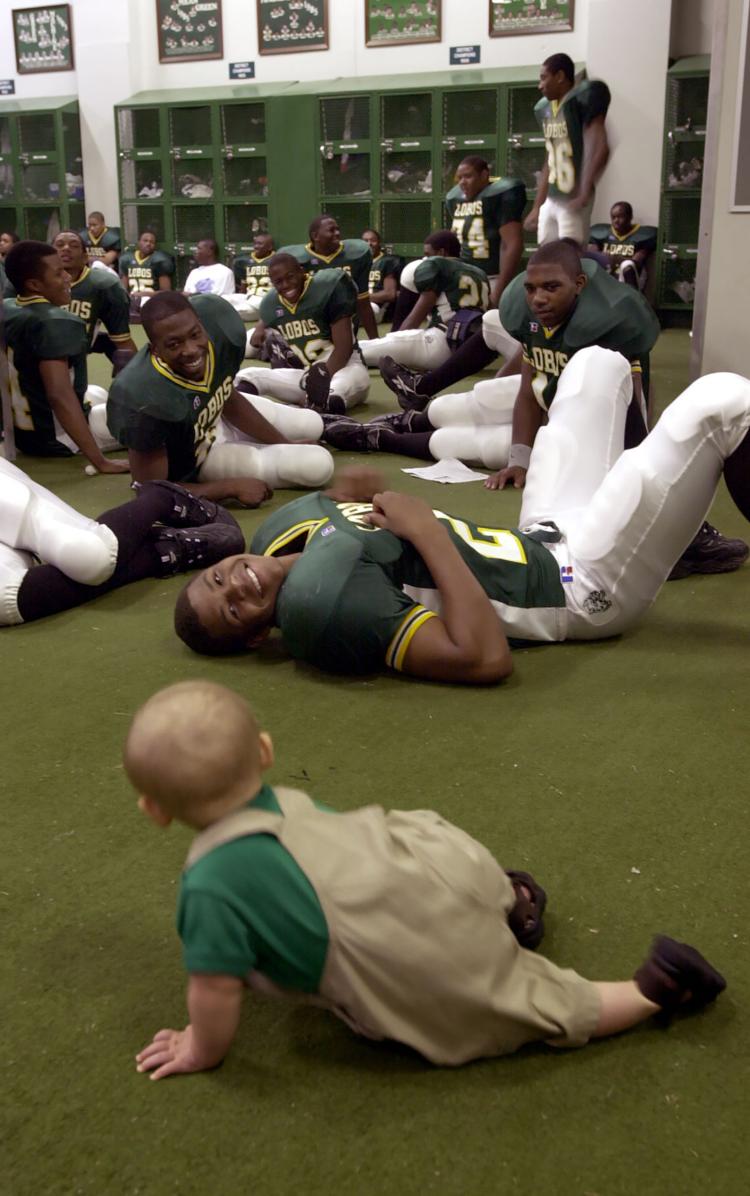 Down the tunnel from the door, past the trophy cases that he helped fill even more, he helped add the ultimate one.
Inside the door that he walked in just about every day his entire life, he grew up.
The door opened and closed on Monday and with it, a new chapter began.
"I'm anxious, not nervous, to get down there, see new people, experience new things, learn new things and get to work," King, who will enroll at Texas A&M today, said. "I'm ready to compete."
Haynes learned those two things — to work and to compete — inside that door to the Lobo Den. He is homegrown, coached by his high school coaches, pushed by his high school teammates with tradition, pride and a 'gee-and-haw, no-days-off' work ethic as the driving force. There were no outside trainers, travel teams or showcases. The spotlight, with the aide of teammates and coaches around him, found him. 
That's the main lesson, he said, that he will take with him to College Station as the most decorated Lobo quarterback in program history.
"How to grind, how to work," Haynes said. "There was never a day where we came in this fieldhouse when we weren't working on something. There is always something to work on, something you can do to improve. I'll take that with me."
It was that fieldhouse where he grew up, watching, learning, observing and competing. Things were never easy. They weren't designed to be. Neither King settled for anything less than perfection.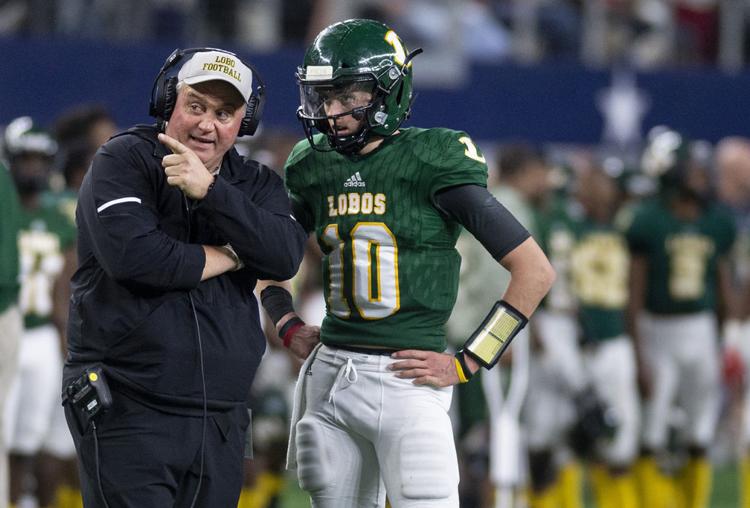 It didn't matter what his last name was, everything inside the door is earned.
"He was around a great coaching and training staff that helped raise him, not to mention all the former players he grew up around," John King said. "Seeing people that come from all walks of life come through to play for this football team, to come together as one and play the game. That's what real life is about and nothing is more true in that regard than this place.
"I've said it many times, no matter who they are, where they come from, what their last name is, when they walk through that door, it's one mission, one goal and you better be ready to go."
Haynes went from a 'retired ball boy,' as his dad put it at a football banquet when he was an eighth grader, to battling for the starting spot early in his sophomore season. They came up short that season, the semifinals, and roared back to grab that once-elusive state title the next, all with the expectations, as they tend to be around Longview High, sky high. The time has flown by.
But, as John King said, time doesn't stand still for anyone.
"I'm proud of his accomplishment here at Longview, coming up through the system, playing for the Lobos and being a part of several athletic programs here as well has his academics," John, with a mixture of nervousness, anxiousness, reflection and excitement all heavy in the air, said. "Time, it's going to keep ticking.
"His days here are over. I've been really proud of what he's done here, representing the Lobos, the place he grew up, and now it's time to carry it on to what's in store next."
Haynes King walked out of the door at the Lobo Den one final time on Monday afternoon, loaded up the truck and left, not forgetting where he came from but looking ahead on what comes next, a new chapter to work on and a new door to open.