GLADEWATER — About an hour and a half into the second round, former Dallas Cowboys quarterback Tony Romo said he is withdrawing from the U.S. Amateur qualifier tournament. 
Romo on Wednesday told Tyler Morning Telegraph sports editor Phil Hicks at Tempest Golf Club in Gladewater that he will be back in Tyler for another tournament in July.
Romo, who was tied for 34th with a 74 after 18 holes, made it through eight holes on the second round before having issues with his back. He said his back made it through fine in a tournament he played this past week in Wisconsin.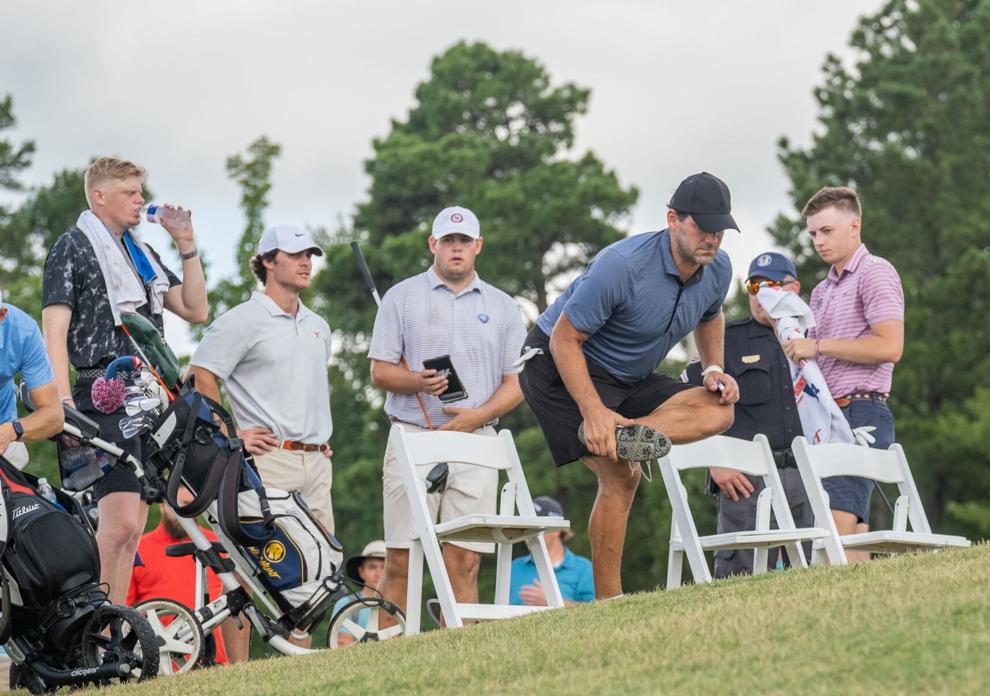 "I thought I could make it today," he said.
Romo tried loosening his back on the course, lying down to stretch it out, but to no avail. Early in the second round he appeared to have trouble bending down to get his ball.
"I love the course," he said. "It's fantastic."