Miss Wiley College UNCF wins Miss National UNCF crown Wiley College sophomore Alia Scott, who was crowned Miss Wiley College National United Negro College Fund, has also received the national title.
Scott was crowned Miss National UNCF recently during the annual National Alumni Council Leadership Conference and Alumni Summit in Charlotte, North Carolina. She defeated others from historically black colleges throughout the country.
Miss Wiley College UNCF winners are selected based on campaign donations raised for the Wiley College UNCF Campaign, which supports student scholarships.
Scott's win makes her the eighth consecutive winner from Wiley College to be named Miss National UNCF. She is from Houston and succeeds last year's Miss National UNCF and Miss Wiley College UNCF Taylor Barnes.
Panola College students selected to All Texas Team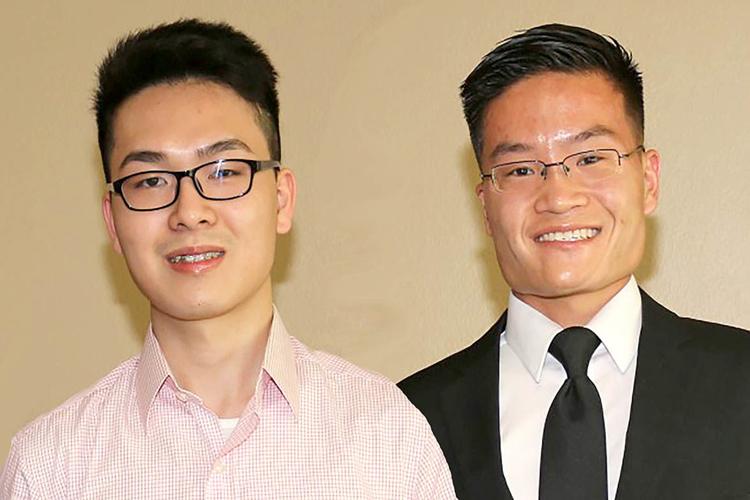 Panola College students Hieu Le and Nash Coultas have been named to the All Texas Academic Team for Phi Theta Kappa, the national honor society for community college students.
They will be recognized at a ceremony and reception at The University of Texas at Dallas on April 1.
Coultas is from Carthage. In addition to Phi Theta Kappa, Coultas was actively involved in the History Club at Panola. Le, from Marshall, graduated from Panola College and is now working on bachelor's and master's degrees in electrical engineering at LeTourneau University.
Panola College Phi Theta Kappa faculty advisors nominated Coultas and Le, and they were among 100 students selected from 50 Texas community college districts.
"Members of the All Texas Academic Team represent the best and brightest students who excel in academics, leadership, and service," said Emily Zabcik, faculty sponsor. "We at Panola are so proud of this accomplishment. This is the first time in my 10 years that we have had students be awarded this honor. I cannot wait to see what these young men accomplish in the future."
Phi Theta Kappa faculty sponsors are math professors Zabcik, Roberta Collinsworth and Chasity Klingler.
ETBU recognized as Tree Campus USA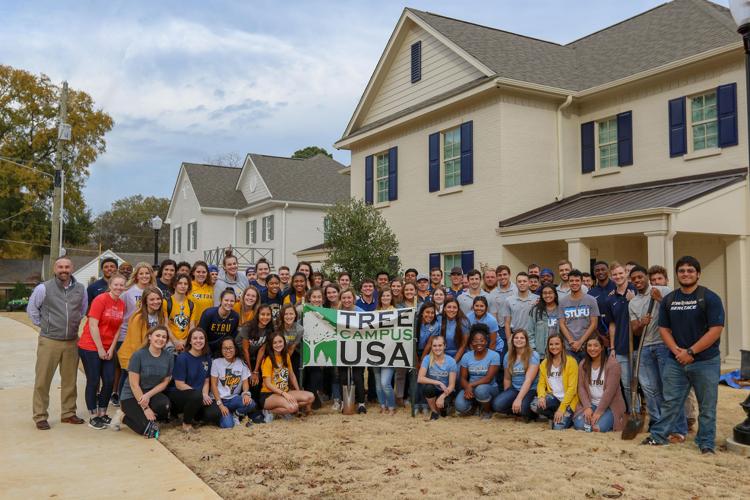 The Arbor Day Foundation recently recognized East Texas Baptist University as a 2019 Tree Campus USA university.
Tree Campus USA is an Arbor Day Foundation program that honors colleges and universities and their leadership for promoting healthy trees, and engaging students and staff in the spirit of conservation.
"East Texas Baptist is grateful to have our Director of Landscaping Jason Funderburk, who cares for our campus every day," Assistant Vice President for University Operations Chris Crawford said. "Because of his leadership, our campus is recognized for being one of the most beautiful in Texas, and we are proud to receive recognition as a Tree Campus USA institution."
To achieve the recognition, the University met five core standards for sustainable campus forestry required by Tree Campus USA.
In honor of Texas' Arbor Day in November, a group of Tiger student-athletes helped plant five Live Oak trees in front of the new Oaks on Grove Townhomes along North Grove Street, and the ETBU landscaping team planted an additional 50-plus more trees at sites across the East Texas Baptist campus.