It wasn't easy for Rob Holloway Jr., and his wife, Emily, to decide to close New Orleans Gardens Nursery, but he said they are confident it was the right decision.
The longtime Longview business announced this month that this is its last season and all of its plants and products are 50% off. The nursery will close at the end of May.
New Orleans Gardens Landscaping is a separate business owned by Rob Holloway Jr.'s brother and sister-in-law, Richard and Michelle Holloway. The landscaping business is not closing and not part of the sale.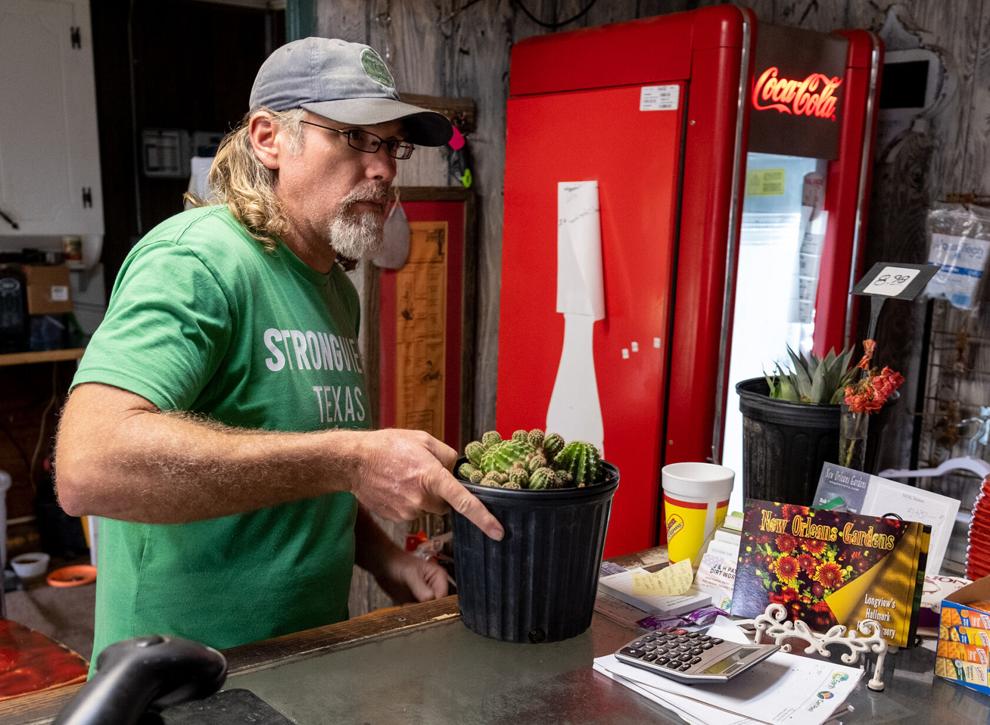 "This is the wise thing to do," Rob Holloway Jr. said of closing the nursery. "Ultimately it came down to what was best for our family. It's been a community icon forever, and that was definitely at the forefront (when considering the business' future), but ultimately it boiled down to what was best for our family. But yeah, it was a hard decision."
New Orleans Gardens' 65-year-old roots were planted by the Holloway family.
The Holloways' father, Robert "Bob" Holloway Sr., started what was originally Bob's Nursery & Landscaping in 1958 at High Street and Marshall Avenue. It moved to its current home at 2100 Judson Road in 1967, and the business' name changed to New Orleans Gardens.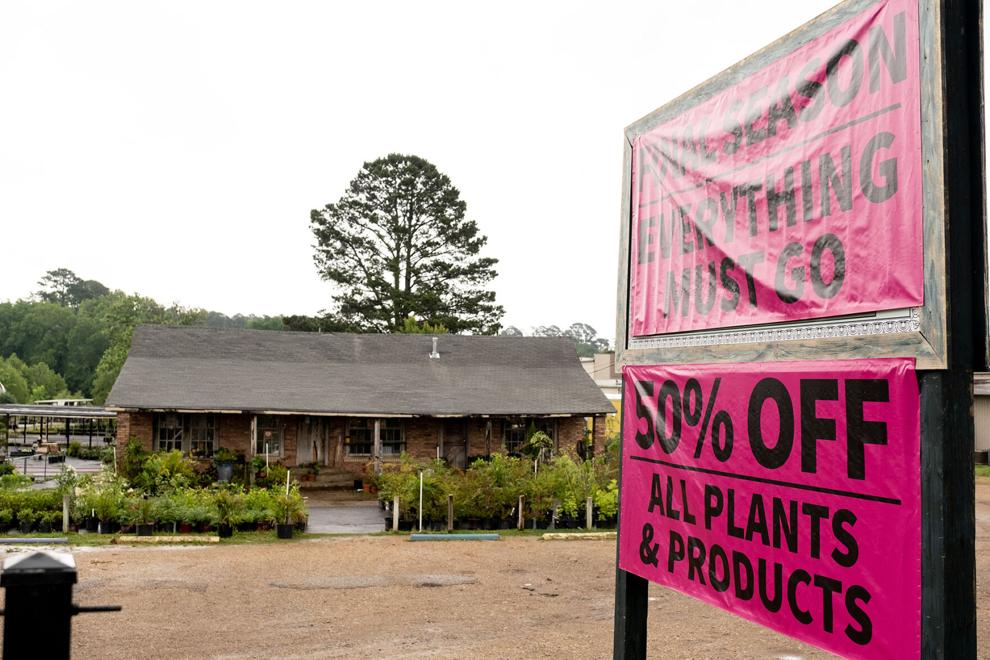 Later, their mother, Bonnie Holloway Jones, owned Emerald Gardens Landscaping.
The Holloway family also is related to Longview founding father O.H. Methvin. They are descendants of Methvin granddaughter Lizzie Methvin and her husband, Alton Holloway, and eventually the Holloways who started and owned Lowell Holloway Furniture. The current owner is closing that store as well.
Rob Holloway Jr. said his father worked some in his father Lowell Holloway Jr.'s furniture business, and that's also where he was introduced to the nursery business. Lowell Holloway Jr. had acquired a nursery and produce stand from someone who owed him money. That introduced Bob Holloway Sr. to that business and he later started his own nursery.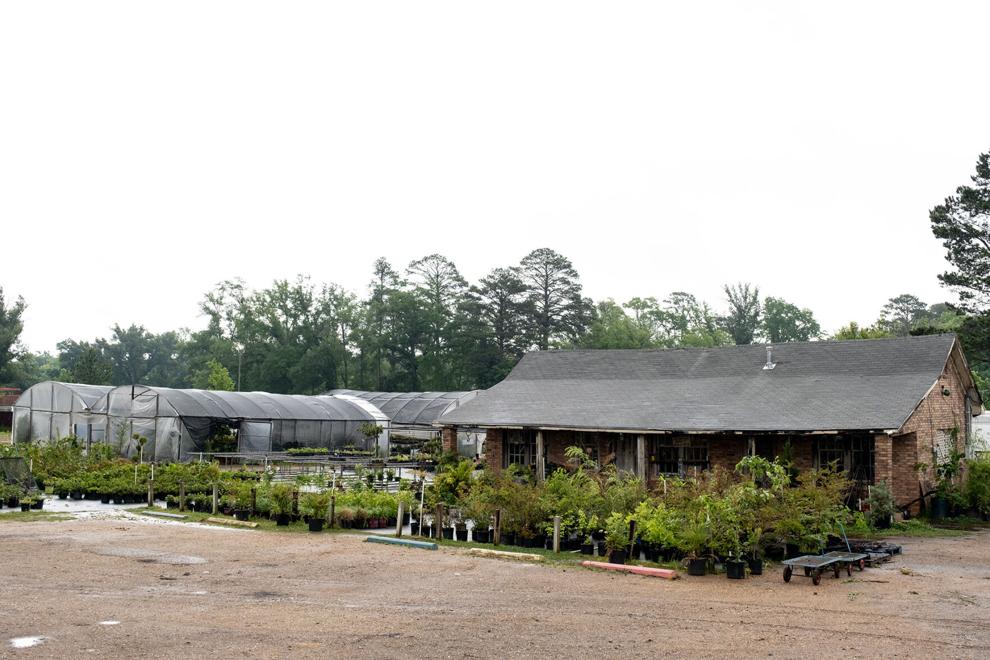 The Holloway brothers grew up working at New Orleans Garden nursery.
"We have a lot of really good childhood memories of being at the nursery and working at the nursery...," Holloway Jr. said. "We would pull weeds, tasks of that nature, and help (their father) in the greenhouse. We'd also sell plants, help load cars ...
"Even though it was hard work, we still had fun running around the nursery," he said. Customers who visited the business with their parents when they were children have shared memories about their experiences there since the closing sale started, he said.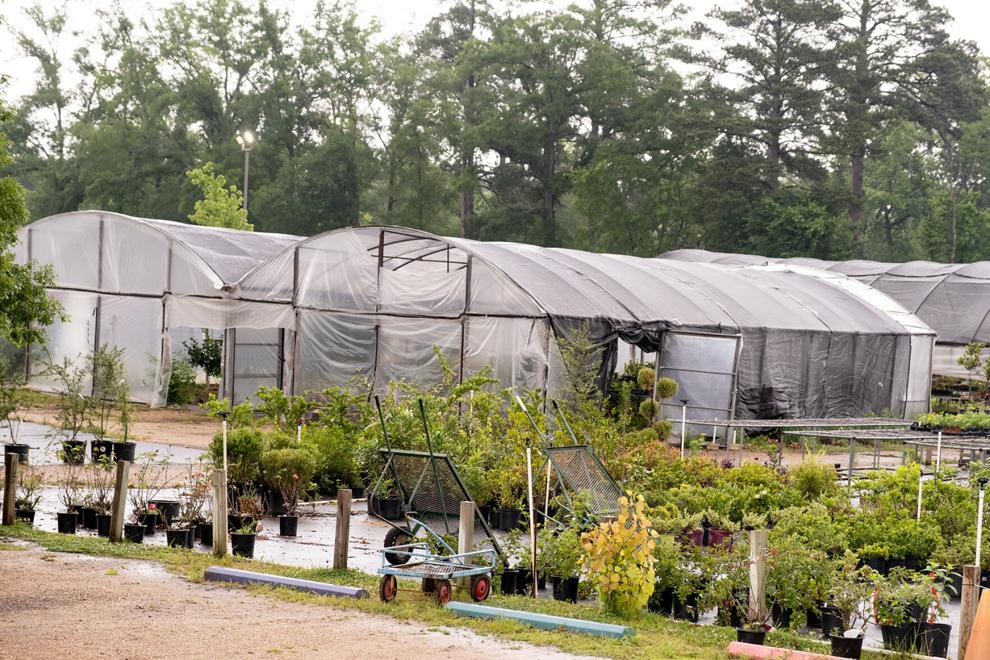 The Holloway brothers both earned landscaping architecture degrees and worked at the nursery some after college.
When his father reached a point where he was considering retiring, Holloway Jr. decided to phase out his landscaping company and join his father at the nursery.
"I didn't want to see the nursery just go away," he said. "It was more of an emotional decision and community driven decision than what actually my degree was in."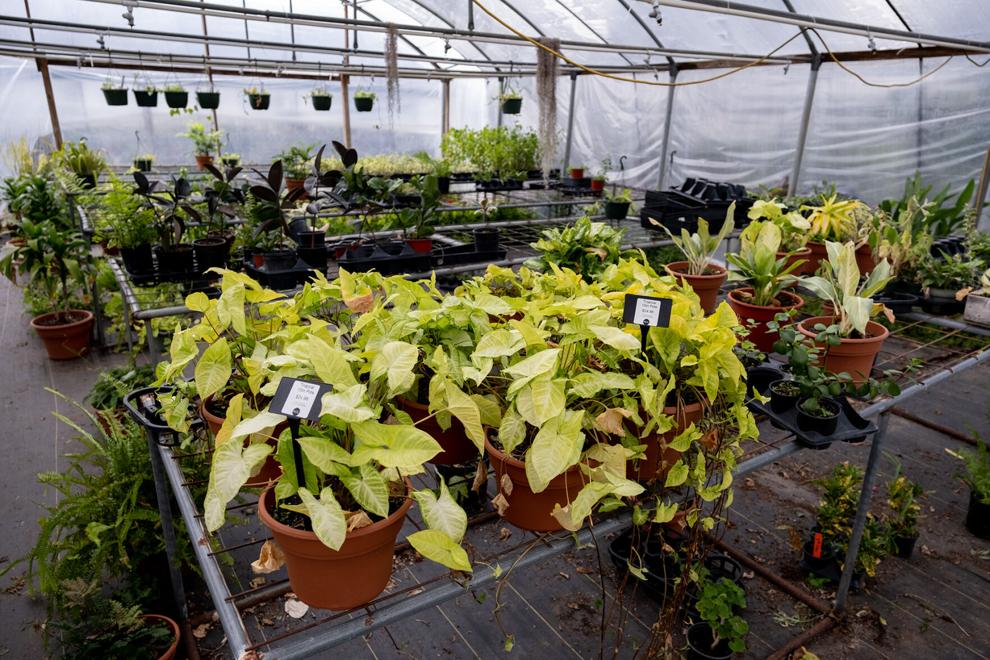 He worked there for about nine or 10 years before buying the business from his father at the end of 2013. During those years, working with his father, he was learning all the ins and out of operating a nursery.
"He and I started building back up," growing a lot of their plants — mostly shrubs. "There's a lot to it, but if a plant is grown here and grown in this environment as far as weather-wise and grown with local water, it's going to have an easier transition going from our nursery to someone's yard," he said, compared with plants that had been brought in from other regions of Texas or other states.
Taking cuttings and watching them grow into full-size shrubs, for instance, is fun, Holloway Jr. said.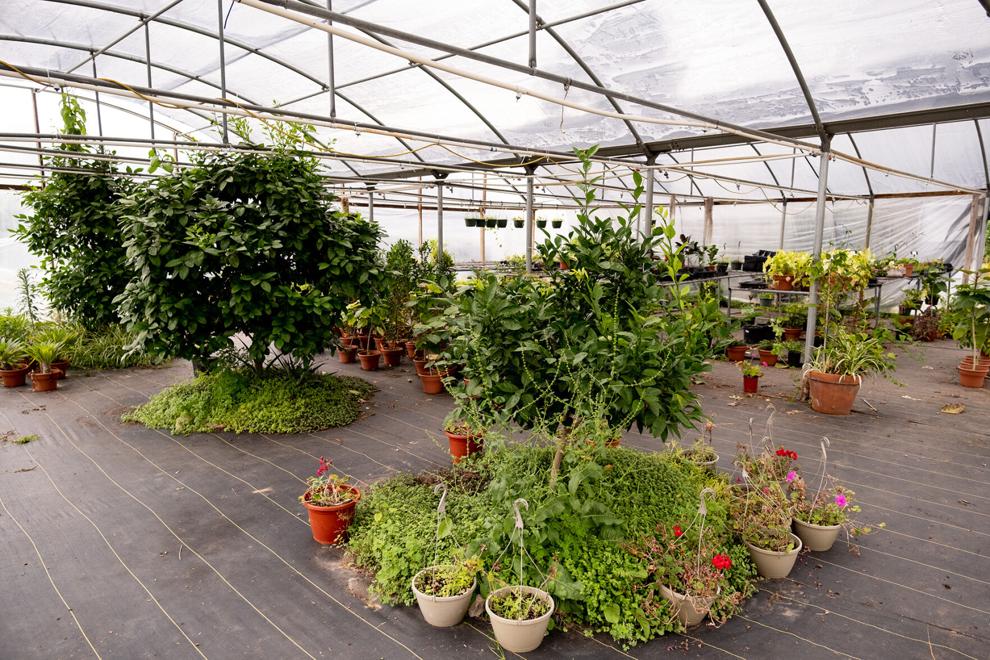 "One of the things that I enjoyed most was going on buying trips and hunting down new plants and new products," he said. "That was probably one of the funnest parts."
Rob and Emily Holloway have four children — 14-year-old Baxter; 12-year-old Hazel; and 10-year-olds Kaylah and Phoebe. All of them have helped at the nursery in some way.
The family at one one point lived in the "butterfly house" that sits on the property as well.
The property is under contract to be sold, Holloway Jr. said, and he started working part-time a couple of years ago for Longhorn Lawn and Sprinkler, returning to his passion for landscaping design and installation.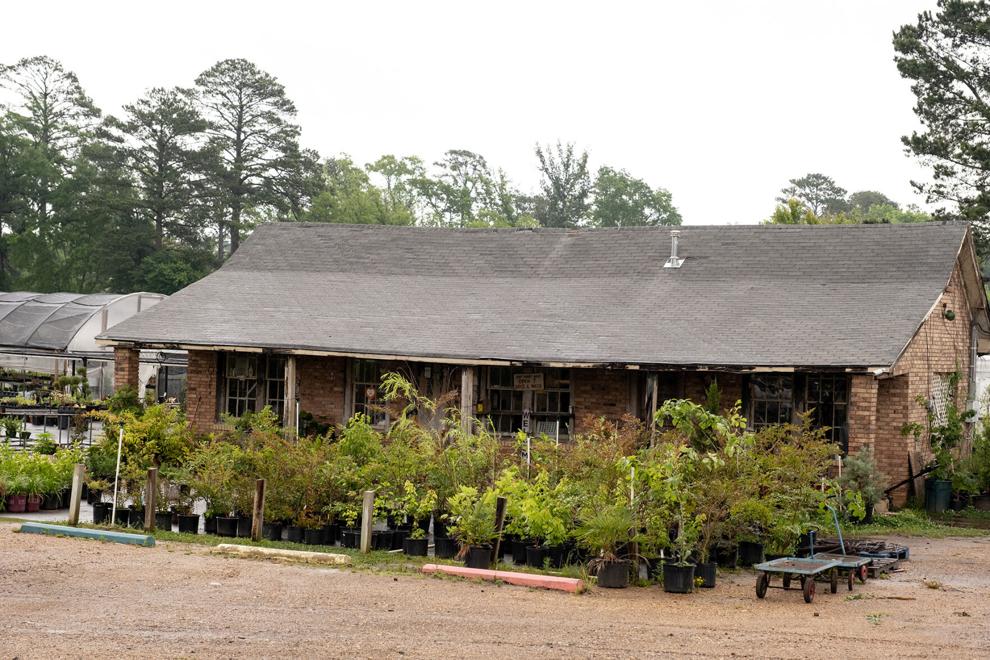 "The nursery side of it, I think the last few years, it became more work than enjoyment and excitement," he said. "It was almost like fighting an uphill battle.
"We've had some difficult years with the two harsh winters and COVID," he said.
People have told him they're sorry the nursery is closing, and he appreciates the company's customers over the years. However, he said there has been "undeniable" ways that God has made it clear this is the way he wants the family to go.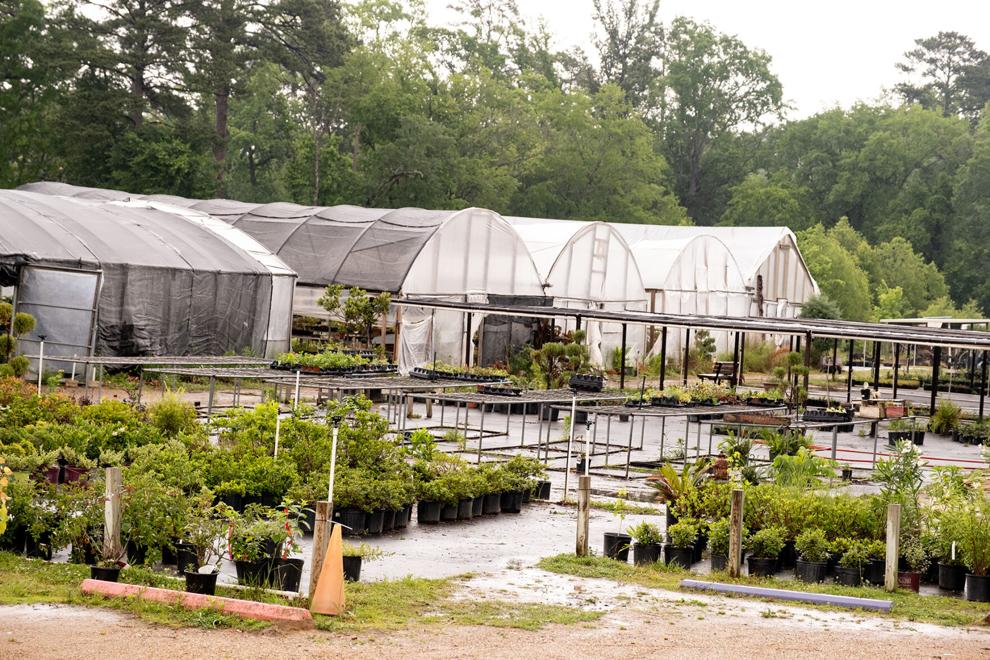 He said his response to a customer who expressed regret at the approaching closing of the nursery was, "It's going to be good. We're ready to see what God has for the next chapter for us."
New Orleans Gardens Nursery is open 8 a.m.-5 p.m., Monday-Saturday. Check Facebook for changes or updates.