The Academy of Allied Health will begin offering a variety of short-term classes Sept. 12 as it works to fill a void left by the abrupt closure in 2021 of Vista College.
Owner Gina Howell said the academy has begun enrolling for classes at 1053 Gardiner Mitchell Parkway, two doors down from T Blancos Mexican Cafe in the Lakeport area.
"We all worked for Vista," Howell said, referring to herself, Amanda Lusk and Randi Arispe, who are working with her in the new venture. She said they decided to open their own school so their students could complete their programs and to assist the community. The women wanted to provide a way for the "students we love" to finish the programs they started and to provide additional job training for the community.
The short-term allied health programs offered at Academy of Allied Health are completed in 10 or fewer weeks and consist of: medical insurance billing and coding; phlebotomy technician; EKG technician; and clinical medical assisting. Most of the programs aren't offered elsewhere locally.
The Academy of Allied Health is licensed by the Texas Workforce Commission's Career Schools and Colleges program.
"There's a really high demand right now," for people to work in these professions, Howell said. "A lot of things in the medical field went wonkers after COVID."
Program courses will be offered in the morning and at nighttime. Registration is in person at the school, but information is available on the school's Facebook page and website: facebook.com/aah001 and academyofalliedhealth.com. Financial aid is available.
"We hope to be here for a long time," Howell said, and the school hopes to open in a couple other places as well. "We're in it for the long haul at this point."
Duce's opening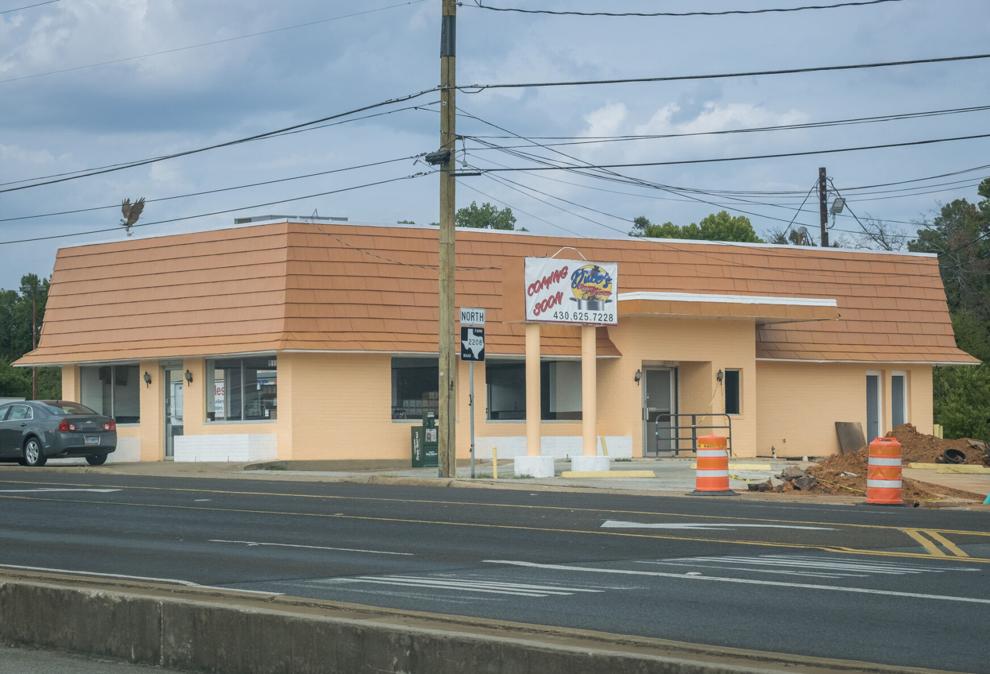 The Duce's Cajun Kitchen Corp. food truck is now making regular appearances at 906 W. Loop 281 in Longview, in front of Mafia St. Coffee and Vape. The dine-in restaurant by the same name is expected to open Sept. 6 at 1204 Alpine Road, where a Whataburger and more recently a donut shop previously were located.
The food truck opens in the Mafia Street parking lot in the afternoons on Thursdays and then from 11 a.m.-8 p.m. on Friday and Saturday. C. D. Hollins owns the food truck and restaurant with this son-in-law, Darrin Teixeira.
Hollins has operated Cajun restaurants in other areas before. He said gumbo is their specialty, and the restaurant will feature jambalaya each Thursday, Friday and Saturday.
The menu also includes Cajun rice from scratch; boudin balls; and seafood, chicken and sausage po' boys; along with crawfish meat pies and homestyle cheeseburgers. Each weekend will bring Soul Food Saturday, with fresh greens, sweet yams, macaroni and cheese, cornbread, baked and fried chicken, meatloaf, beef tips with rice and gravy and other items.
Restaurant hours will be 11 a.m.-8 p.m. Tuesday-Saturday.
New Christus partnership
Christus Good Shepherd and Texas Palliative Care have joined forces to provide personalized and compassionate care for patients living with a serious illness.
"This is a service that we are pleased to be able to provide to this community," said Dr. Suhel Patel, chief medical officer for Christus Good Shepherd Health System. "Palliative care eases symptoms and side effects, it improves communication between the patient and their medical team, and among the entire medical team, it improves decision making, and, quite simply, it improves the quality of life for patients and their families."
Palliative care is focused on providing relief from the symptoms and stress of the illness, and the goal is to improve quality of life for the patient and the family.
Texas Palliative Care was founded in 2008, as a service of Hospice of East Texas. It's grown to include six full-time, board-certified physicians and three full-time, specialty-trained nurse practitioners.
"Since its founding, Texas Palliative Care has been a physician driven service with a focus on providing patients and families facing incurable conditions relief from the multiple domains of suffering and to offer the time and support required to understand, process, and help with difficult decision making," said Dr. Laura Ferguson with Texas Palliative Care.
The partnership will include support from pastoral care and social work teams.