Lights make the holidays so much brighter. And there will be plenty of opportunities to check out the different Christmas light displays throughout East Texas this holiday season.
Add these to your bucket list – they won't disappoint!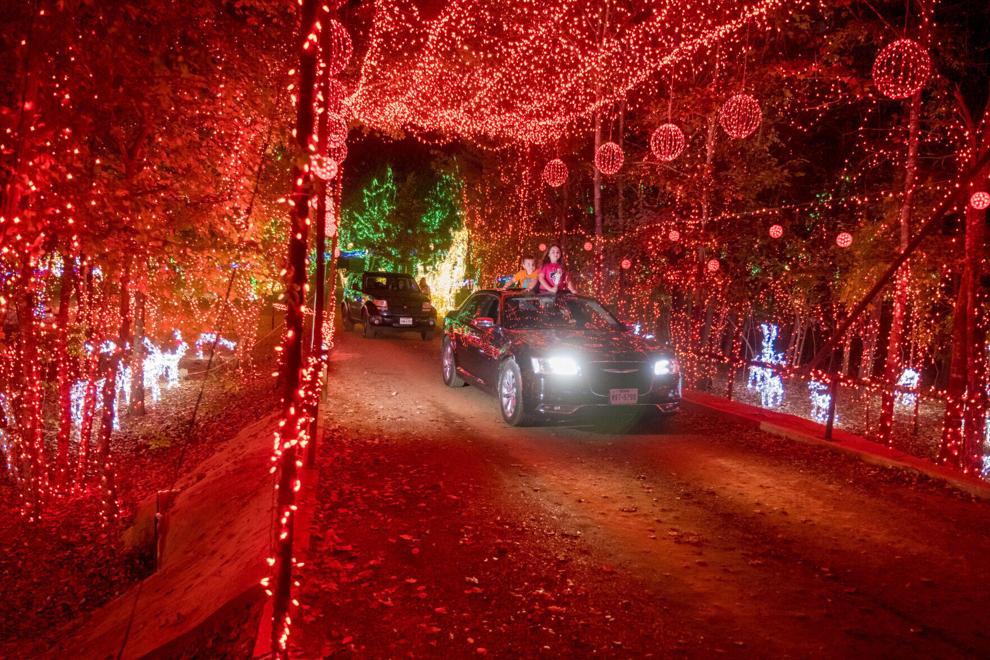 Carmela's Magical Santa Land, 6085 Highway 259 N., Longview, opens Nov. 4. The drive-thru Christmas light display will be open from 5:30 to 11 p.m. Friday and Saturday and 5:30 to 10 p.m. Sunday through Thursday through the new year. The display features nearly 4 million lights, dancing trees, Nativity scenes and more. Admission is free but donations are appreciated. For information, visit Carmela's Magical Santa Land on Facebook.
Up in Lights: Tyler Lights Christmas Light Park, 12885 CR 192, Tyler, open 6 p.m. Nov. 25-Dec. 11 and Dec. 16-25. Tyler's only drive-thru light park. Up in Lights is a 1-mile long light park that covers 12 acres. Admission is $20 per car or truck. No buses or trailers are allowed. For information, visit www.facebook.com/upinlightsTyler.
Piney Park Trail of Lights, 600 Martin Lake Road, Marshall, Nov. 17-Dec. 31. Hours are 5 to 10 p.m. Monday through Thursday and 5 to 11 p.m. Friday and Saturday. The trail of lights includes a 10,000-square-foot light maze, enclosed play area for children, holiday market, food truck park, pictures with Santa, gingerbread house display, music and a 45-foot-tall Christmas tree. For information, visit www.pineypark.com/tickets.
Azalea District Trail of Lights, through the downtown Tyler historic Azalea District from Dec. 1-31. Take a self-guided tour and see all the lit-up homes in their holiday glory. Residents are encouraged to participate by decorating your homes for the holidays and must register at visittyler.com. For information, visit visittyler.com.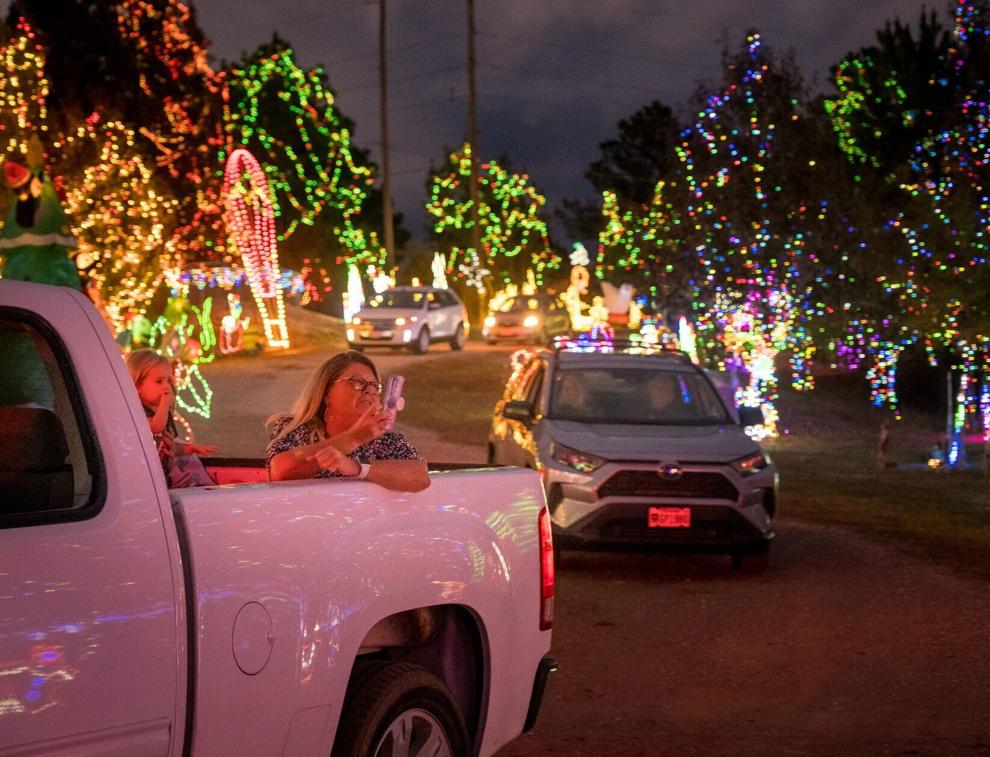 Christmas Park Land of Lights, Loop 7 and Patterson Road, Athens, Nov. 10-Jan. 3. The park is more than a mile long and has over 4 million lights, including more than 60 scenes and 50 motion-controlled lighted scenes. It also has six tunnels, 14 arches and 2,000 wood cutouts. For information, visit www.christmasparkathens.net.
Wonderland of Lights, downtown Marshall, Nov. 23-Dec. 17. In addition to the millions of white lights adorning the Harrison County Courthouse, the festival also includes an outdoor ice skating rink, vintage carousel, train and a collection of tiny houses making up Santa's Village. For information, visit www.marshalltexas.net/483/Wonderland-of-Lights-2022 .
Light Up the Park, Hallsville City Park, an annual month-long event where several businesses, groups and individuals display Christmas lights. The switch will be flipped the first Tuesday after Thanksgiving following the annual Hallsville Christmas Parade. Information: https://www.facebook.com/Light-Up-the-Park-150132245710734.
Santa Land in Tyler, a drive-thru park open Nov. 4-5, then every night from Nov. 11 to Jan. 4, at 11455 I-20 West in Tyler. This is on over 24 acres with millions of lights and countless original handmade animated light displays to enjoy from the warmth of your vehicle. There will be a new 75-foot computer-animated mega tree this year. This is a family-owned and operated business for the last 27 years that provides a place for families to make memories. There is also a 5,000-square-foot gift shop with hot cocoa, souvenirs, gifts, toys, ornaments and more. Santa pictures will be available every night from Thanksgiving to Dec. 23. Trailer rides also run every night from Thanksgiving to Dec. 25. Hours in November at 6 to 10 p.m. seven days a week; 6 to 10 p.m. Sunday through Thursday and 6 to 10:30 p.m. Friday and Saturday in December; and 6 to 10 p.m. every night in January. Admission: $30 per vehicle up to 10 people, $60 per vehicle 11 to 20 people and $5 per person if more than 20 people. Information: santalandtylertx.com or 903-882-1518.