It was lights out the evening of Dec. 23, and in the darkness of a Gregg County Jail cell, the goal of Jace Laws' two months of labor was within reach.
Using metal pieces from a mirror frame stolen from an empty cell next to his, Laws had set out to carve out the bricks in the wall above his cell's toilet. He later would tell authorities the job took 60 days.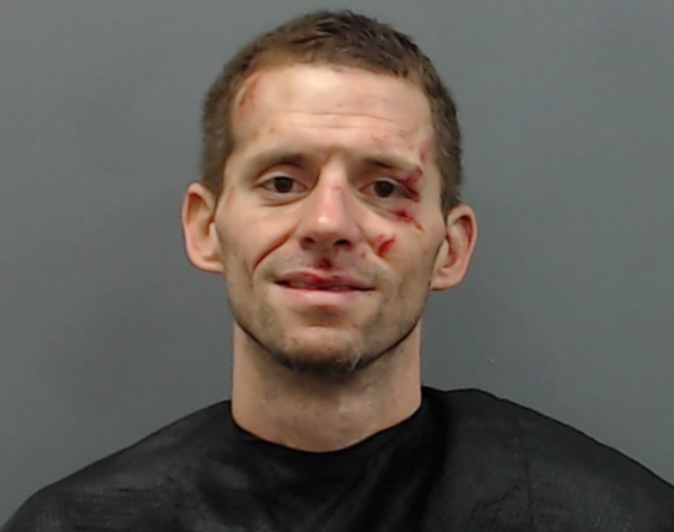 The inmate had used a concoction of toothpaste and pencil graphite — homemade grout — to fill in the worn areas around the bricks to conceal his project. And for good measure, Laws had hung a blanket or clothing from the bars of his cell to block the view of jail staff while he worked. No poster of Rita Hayworth or Marilyn Monroe needed.
Part of the Gregg County Courthouse's internal plumbing could be accessed through the wall above the cell's toilet. Gaining entry into that area would let Laws into the building's maze of duct work — and eventually lead to the roof.
Even with his lanky frame — he's described as 6-feet-tall and 150 pounds in jail records — fitting through the 3.5-foot by 1.5-foot space Laws had just opened up would be a tight squeeze, but one he managed.
Once on the roof of the courthouse, Laws faced another more perilous obstacle: a drop of about 100 feet between him and the freedom of downtown Longview.
An extension cord he found when he arrived on the roof became improvised rope, and Laws used it to descend 37 feet to a sub-roof. He then used "twine pull cord" to drop another 50 feet onto an awning over the sheriff's office entry door to the courthouse — a drop that resulted in injuries to Laws' ankle and wrist when the cord broke and he fell the rest of the way.
At 10:51 p.m. two days before Christmas, Jace Martin Laws found short-lived emancipation. It was a feat recorded by a sheriff's office surveillance camera — and anyone who happened to be on East Whaley Street in between Center and Fredonia streets at the time.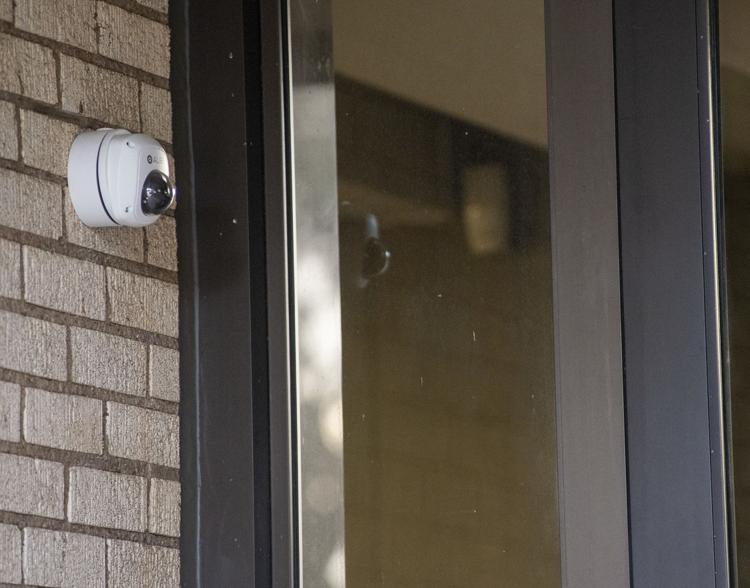 The 34-year-old's escape and capture four days later are detailed in documents and law enforcement accounts as well as through an interview with Gregg County Sheriff Maxey Cerliano, who called the escape a "systematic failure of the system" at his jail.
The documents also show Gregg County authorities first learned Laws was missing 57 hours after his escape through a phone call from a White Oak detective.
Cerliano said the jail has policies and procedures in place to ensure inmates are accounted for.
"Obviously, those were not followed," he said Friday. "(Laws) was gone for 57 hours from the time that we know that he was on the outside of the building until he was discovered to be missing. In that 57 hours — that's 57 hourly checks required by policy but also required by the jail commission. It's 10 head counts, which is a count of all the inmates to ensure that they're in place."
Cerliano also said clues — such as the damaged metal mirror in the cell next to Laws — that could have pointed to the inmate's plan were missed. Jail staff is supposed to conduct a maintenance check once a week to determine if anything in the cells is loose or missing.
"None of (the damaged mirror frame) was documented in the maintenance logs," Cerliano said.
Laws had been in the jail after being sentenced in October to 40 years in prison for assaulting two Longview police officers in September 2018. At the time of his escape, he was awaiting trial on a charge of evading arrest or detention with a motor vehicle stemming from another September 2018 incident.
The discovery
Lt. Eddie Hope was the first person associated with the sheriff's office to learn Laws had escaped after a phone call on the morning of Dec. 26 from White Oak police Sgt. Ferris Ellis.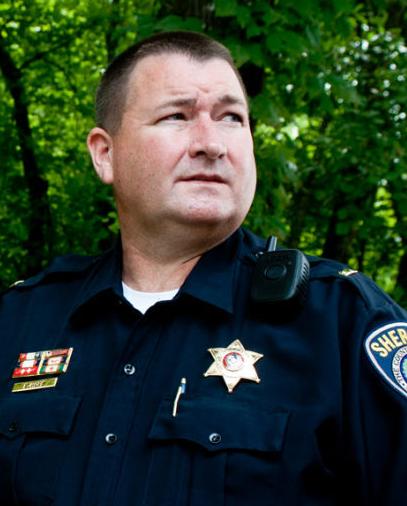 Ellis told Hope he was contacted by a man in White Oak who said Laws came to his home, telling him he needed a car to get out of the state because he had escaped from the Gregg County Jail.
Hope checked online records that showed Laws was jailed. He then contacted jail Chief Jeff Callaway to tell him what Ellis said and to ask that staff check to verify Laws was in the facility.
After the discovery that Laws was missing, Callaway contacted sheriff's office Lt. Ben Reynolds, who went to the jail and met with Callaway, jail Lt. Tony Monsivais and others.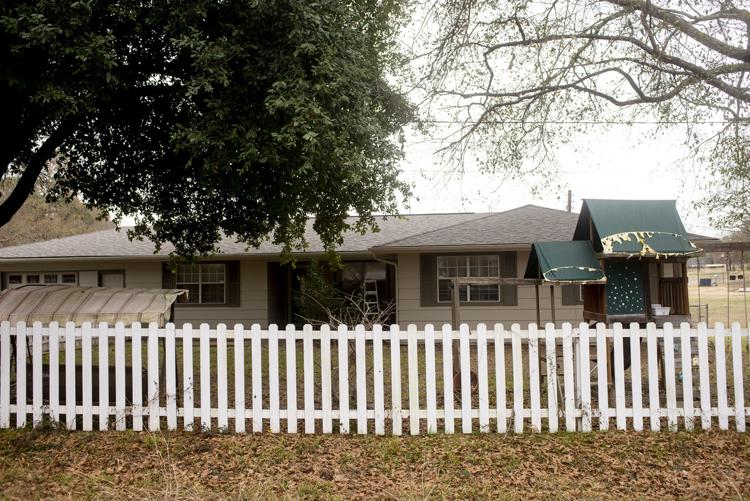 Later that day, after a meeting with command staff, Reynolds learned that Gladewater Police Chief Gordon Freeman had information that Laws' brother, Joel Laws III, might have details about his brother's whereabouts.
Freeman told Reynolds he had received a call from Joel Laws III during which he asked "hypothetically" what would happen to someone who dropped off Jace Laws at Lake O' the Pines (Joel Laws III said he had a dream in which his brother came to his house and he took him to the lake). Reynolds asked Freeman to set up a meeting with Joel Laws III at the Gladewater Municipal Airport.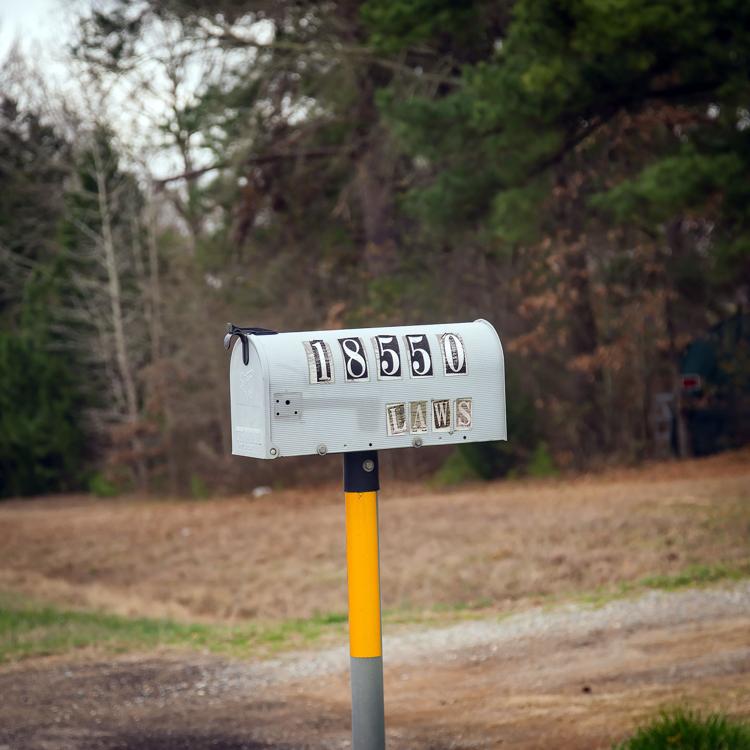 During the meeting with Joel Laws III, his account changed, and he admitted he had taken his brother to a spot on Lake O' the Pines where the escapee used to buy drugs. He also told Reynolds that Jace Laws told him he was not going back to prison and that he would not hesitate to kill an officer if he had to — or if he was given the opportunity.
Joel Laws III agreed to show Reynolds where he had dropped off his brother, and on the way, he also said the escapee had knocked on his door late on Dec. 23.
He said Jace Laws told him he had bonded out of jail and needed a place to stay, but Joel Laws III told him to leave.
The next morning was Christmas Eve, and Joel Laws III awoke to find his brother still on the property, which has a Winona address. He told Reynolds that he has two small children at his house, and concern about what his brother might do spurred him to give Jace Laws a ride to the lake.
Joel Laws III took Reynolds north on U.S. 271 to Gilmer, west on Texas 155 across the lake, north on FM 729 and onto Willow Point Marina Road. Joel Laws III said that was where he dropped off his brother with a case of water and medical supplies for injuries he sustained during his drop from the courthouse roof.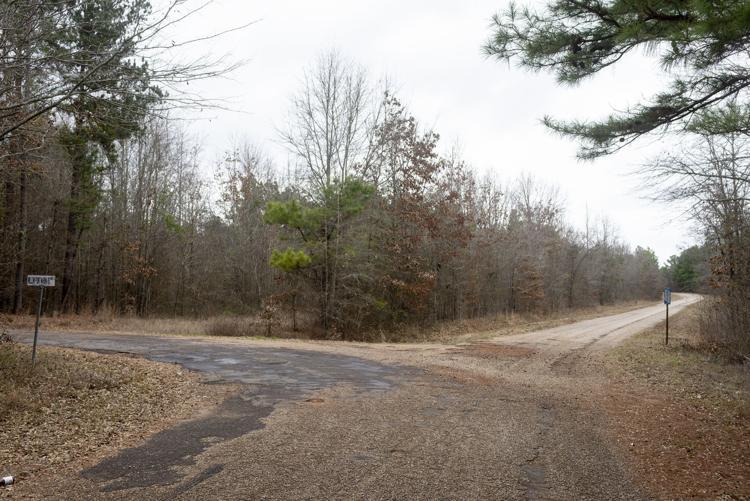 Reynolds then drove back to the former Catfish Village on Texas 155 to wait for backup, and after a briefing, a group of several law enforcement officers went to the house where Joel Laws III said he saw a man talking to his brother after he dropped him off.
The man, Brad Tennison, said his son used to date a girl that Jace Laws knew. He told officers that the escapee told him he had recently gotten out of jail and needed a place to stay. Tennison told Laws he was not welcome and to leave.
About 10 p.m. on Dec. 24, after leads at the lake dried up, Reynolds and the other officers returned to Gregg County.
Laws told authorities after his capture that officers were "within 100 yards of him" around the Lake O' the Pines area.
"He could see us, but we couldn't see him," Cerliano said.
Footprints on the riverbank
About 4 a.m. on Dec. 27, Gregg County Deputy Daniel Prather responded to Sheppard Lane in Gladewater about a possible sighting of Laws.
A man not identified in the documents said that around 3:20 a.m., a man matching Laws' description knocked on his door and asked if he could camp there until the sun came up. The man told Laws no and to leave.
The man also told police he saw Laws walking west along the Sabine River. Before Laws left, he told the man that he knows the property owner.
Authorities found footprints on the riverbank where Laws had walked for about 200 yards before turning south into the woods along the river. But a search along the area turned up empty.
The owner of the land where Laws wanted to camp, Jackie Shirey, told police he knows the Laws family and he went to school with Jace Laws' mother. He said Laws would know about a cabin on the property, but he was not allowed there.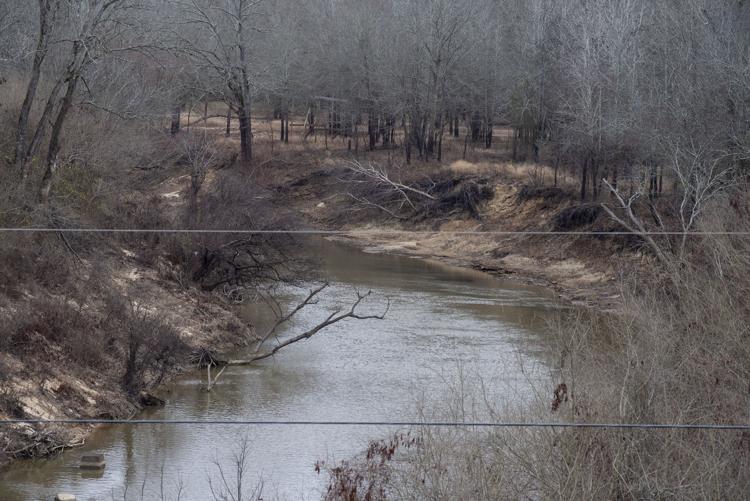 Later that morning, police established a perimeter on Shirey's property, with Prather surveilling near the cabin.
Reynolds, the sheriff's office lieutenant, was among the officers who responded to the Gladewater property. He was told at 6:30 a.m. that Gladewater police were working two sightings of Laws — one at the Gladewater airport and one at the cabin.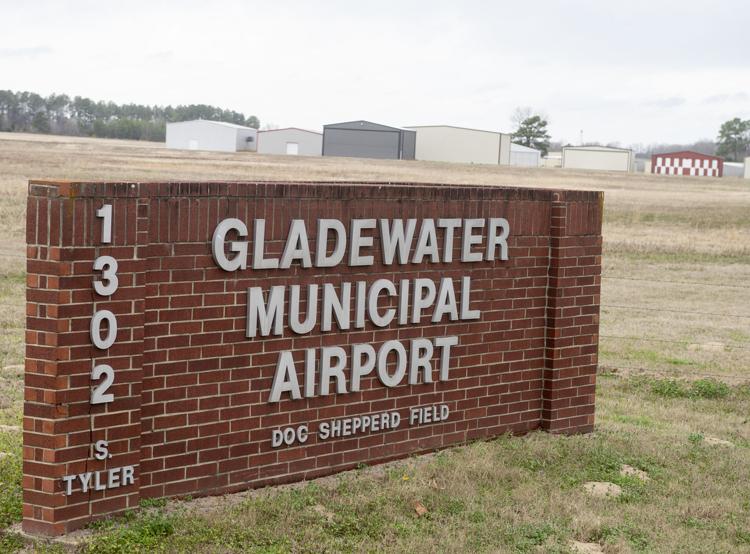 The call to Reynolds alerting him of the sightings came shortly before the News-Journal sent staff members to the area after hearing about what sounded like a manhunt on the police scanner in the newsroom.
Cerliano later told the media that Laws had been trying to get into buildings at the airport. He also later said Laws had been able to get through the perimeter that law enforcement had established — or that he had left the area before the perimeter was set.
While some officers were still heading to the sightings in Gladewater, Reynolds heard from Freeman, the Gladewater police chief, that Jace Laws had been seen at his father's residence about four miles west from the center of the search on U.S. 271.
On the morning law enforcement learned Laws had escaped, officers searched the land in Gladewater where his father, Joel Laws Jr., has his home and business, Laws Collision Repair, but there was no sign of him.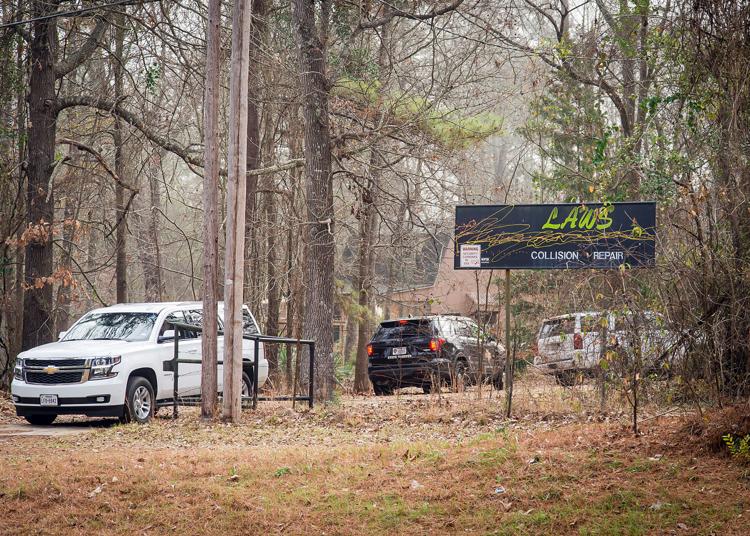 As Reynolds arrived, he saw Joel Laws Jr., who gave Reynolds a thumbs up. Officers found Jace Laws hiding in an abandoned vehicle. The manhunt was over.
Less than a week after his capture, Laws pleaded guilty to new charges related to his escape and to the outstanding charge from 2018 of evading arrest or detention with a motor vehicle. He was sentenced to eight years on each charge that was added to the 40-year sentence he already faced.
Laws was transported Monday from Gregg County to the James "Jay" H. Byrd Unit of the Texas Department of Corrections in Huntsville. A search for him on the department's website lists his projected release date as Dec. 24, 2097.