GILMER — Candy fell from the sky Wednesday at Fox Stephens Field in Gilmer as fifth-graders from Gilmer Intermediate School got to relive a moment in history.
Flight of the Phoenix Aviation Museum President Steve Dean said from 1948 to 1949, during the Berlin Airlift, Lt. Gail Halvorsen of the U.S. Air Force dropped candy via parachutes made of handkerchiefs to the impoverished and often starving children of Berlin, Germany, earning him the nickname "The Candy Bomber."
The Berlin Blockade occurred when the Soviet Union blocked railway, road and canal access to the sectors of Berlin under Western control. The Western Allies organized the Berlin Airlift to deliver needed supplies.
While Dean declares his love for chocolate, he said his favorite part of the event is to see the students' faces light up when they get to interact with the aircraft and pilots.
"What's interesting is that today with what's going on between Russia and Ukraine, they're doing the very same thing," he said. "So it's really a very special history lesson today."
Before the reenactment, the students strolled on the airport's tarmac to visit with pilots and get up-close looks at the numerous aircraft on display as well as firetrucks, ambulances and police vehicles.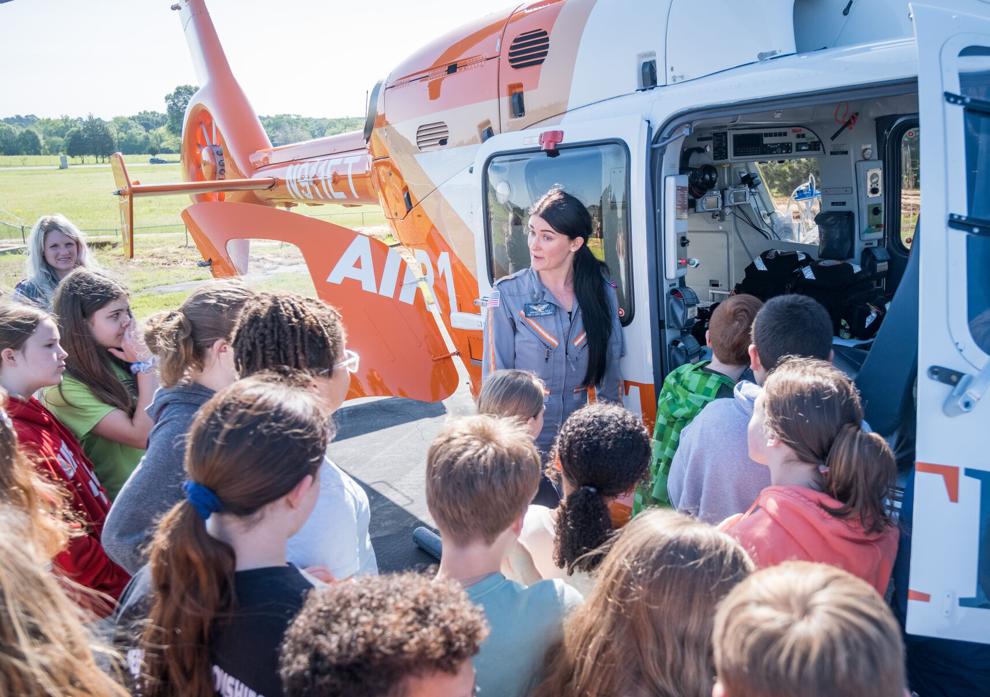 Flight paramedic Amanda Hall and other crew members of the UT Health Life Flight helicopter spoke to Gilmer students about their jobs and aircraft.
Jackson Gilow said he was fascinated learning the story of the Candy Bomber in class because his grandparents lived in Berlin during the time of the airlift.
He said he also was excited about chasing down the candy as long as he didn't get anything green.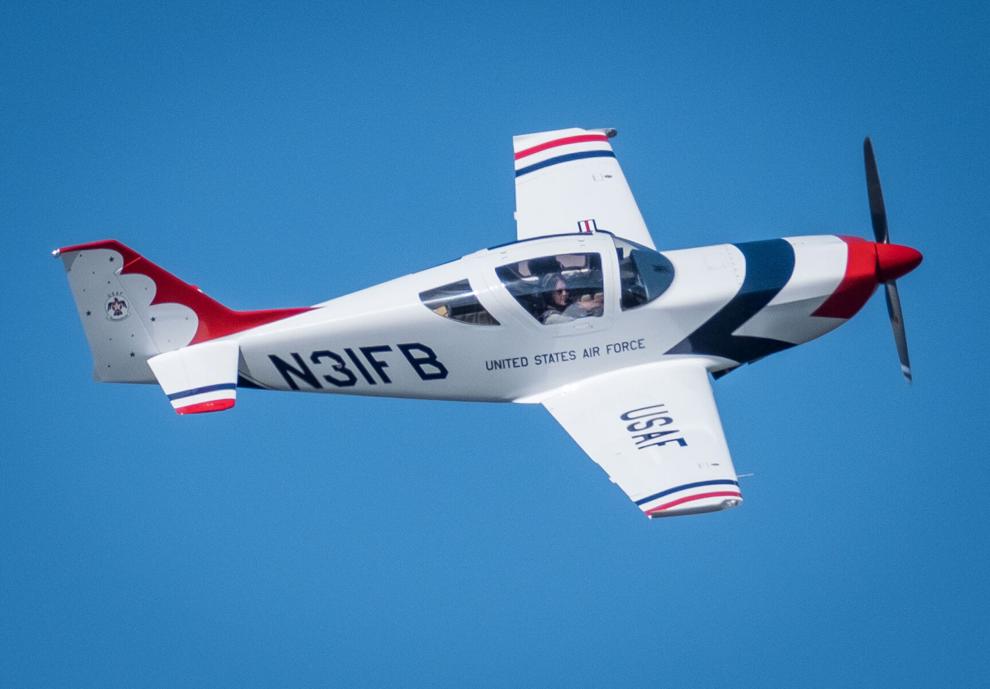 English teacher Savannah Spencer was one of several teachers chosen to take flight in some of the aircraft on display at Wednesday's event.
"It was so much fun," she said. "We flew all over Gilmer, and I took photos (from the sky) of the intermediate school for my students."
Spencer said it was important to give the students a glimpse into what life was like for the children of Berlin affected by the blockades and the airlift.
"We talked it up a lot in school," she said, "and we read books about the candy drop, so they knew the significance of this before we came out here."