Whether the tree still stands in the pasture is a mystery, its exact location just as much so. A century of brutal East Texas summers — or even a sharp ax — could have brought its end.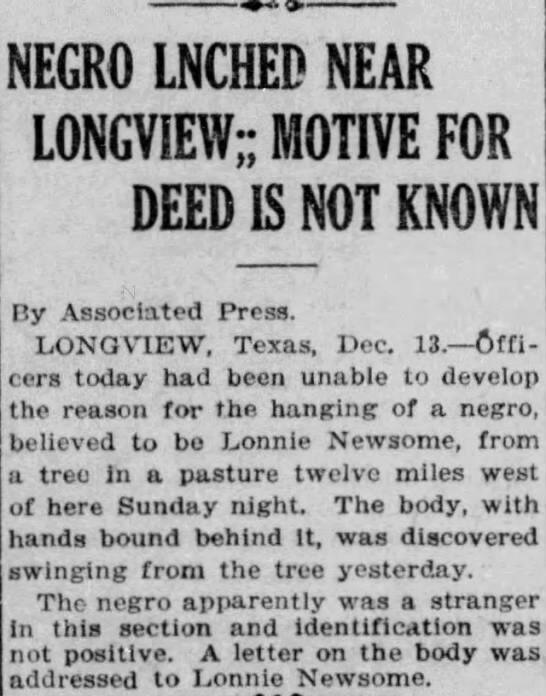 The death of the Black man found hanging from that tree one December day in 1921, somewhere in Gladewater, likely was as lonely and anonymous as his mourning.
No identification was found on his body, hands bound behind it. The only clue: the name Lonnie Newsome written on a letter tucked inside the man's clothing.
Among the four sentences in a report by the Austin American-Statesman was this: "Officers had been unable to develop the reason for the hanging …"
History holds tight its secrets surrounding this episode of death and terror.
Uncomfortable truth
The Gladewater lynching is one of numerous such deaths documented in Gregg and surrounding counties in the late 1880s through the mid-1900s. But just like the details of that man's hanging, it's likely these cases of racial violence also are mostly unknown among the communities where they happened.
Two projects — one involving Sam Houston State University in Huntsville and the other led by a group of Longview-area residents — aim to change that.
Both efforts, in different ways, address gaps in our communities' past left unfilled by most school history books.
Both tackle a topic whose truth might make some flinch.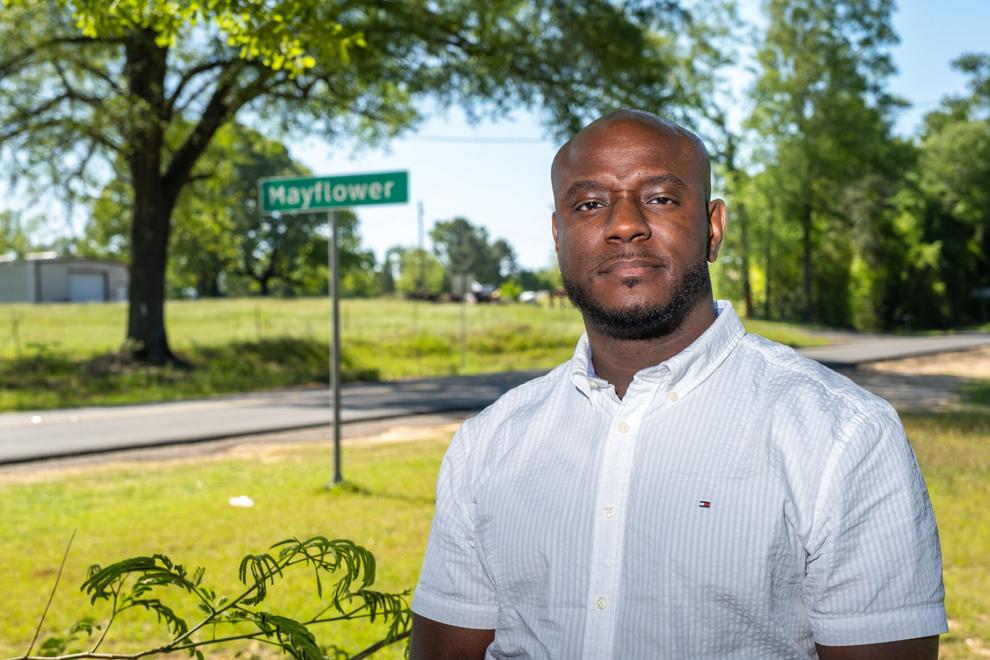 Clent Holmes believes dragging our violent history out into the light is essential, despite the discomfort it could bring.
It's a matter of "healing," he says, something that can benefit the whole community.
Holmes is the director of Thrive Longview, a nonprofit organization that supports area teens.
He's also a member of the 1919 Remembrance Project, a group working to bring attention to and commemorate the 1919 Longview race riot as well as other documented cases of racial violence in the city.
"If we don't stop and halt, and I don't want to say make a fuss … but if we don't stop, then nothing is done to undo, nothing is done to heal, nothing is done to fix," Holmes said. "And we just keep perpetuating the same cycle."
'A more complete story'
"Lynching in Texas" is an online Sam Houston State project that details recorded cases in the state between 1882 and 1942. The website includes more than 600 lynchings cataloged by the Chicago Tribune, Tuskegee Institute and the NAACP.
A tour through the website reveals every county surrounding Longview was the site of multiple lynchings, with six known deaths in Gregg County from 1888 through 1919.
The website details these deaths through available newspaper articles. Some of those articles, such as the one about the 1921 lynching of the man possibly named Lonnie Newsome, are sparse. Others are much more detailed.
Most of the articles chronicle the same pattern: A Black man accused of a crime, or crimes, is abducted from his home or even jail cell and then beaten and hanged or shot, sometimes in a public location such as a courthouse square, other times in a much more rural, secluded spot.
Sometimes those responsible are referred to as a "mob," sometimes not.
Some of the newspaper accounts veer away from objective journalism, hinting at the writer's prejudice.
A story about the death of a Black man in May 1919 in Kilgore noted he "had no sympathizers here, not even among the local negro population." Another article written about the hanging of a 20-year-old Black man in April 1908 in Longview — accused of insulting a young white girl — describes him as "dirty" and the mob who ushered him to his death as "orderly."
Among the Gregg County deaths on the Lynching in Texas website is that of Lemuel Walters in June 1919, which became the catalyst for the Longview race riot that summer.
Known lynchings in East Texas
Walters' crime was his relationship with a "prominent" white woman from Kilgore, the Chicago Defender reported in a story dated July 4, 1919. He was released from a Longview jail to a mob and then "taken to the outskirts of town and shot to pieces," according to accounts at the time.
It's possible the bloodshed would have ended with Walters' death if the article in the Defender, a weekly newspaper for primarily Black readers, hadn't been written — if the truth of his lynching and the circumstances surrounding it had remained concealed in our community.
But more than a month later, a Black schoolteacher believed to have written that article was beaten by two brothers of the white woman across the Gregg County Courthouse on Methvin Street. A white mob would set fire to the teacher's home as well as the home of a Black doctor, other Black residents' homes and a dance hall frequented by the Black community. A call to the governor led to Longview being placed under martial law, with everyone — residents and law enforcement — ordered to surrender their firearms.
The doctor's father-in-law was killed July 12, 1919 — the only reported death of the four-day unrest.
Meredith May, a history instructor and assistant department chair in the Humanities and Social Behavioral Sciences Department at Kilgore College, is part of the group working to acquire a state historical marker for the 1919 riot.
She said the effort has earned the support of the Gregg County Historical Commission for submission to the state commission. The only remaining issue is permission from the city for the location of the marker, which the group wants to place across from the courthouse.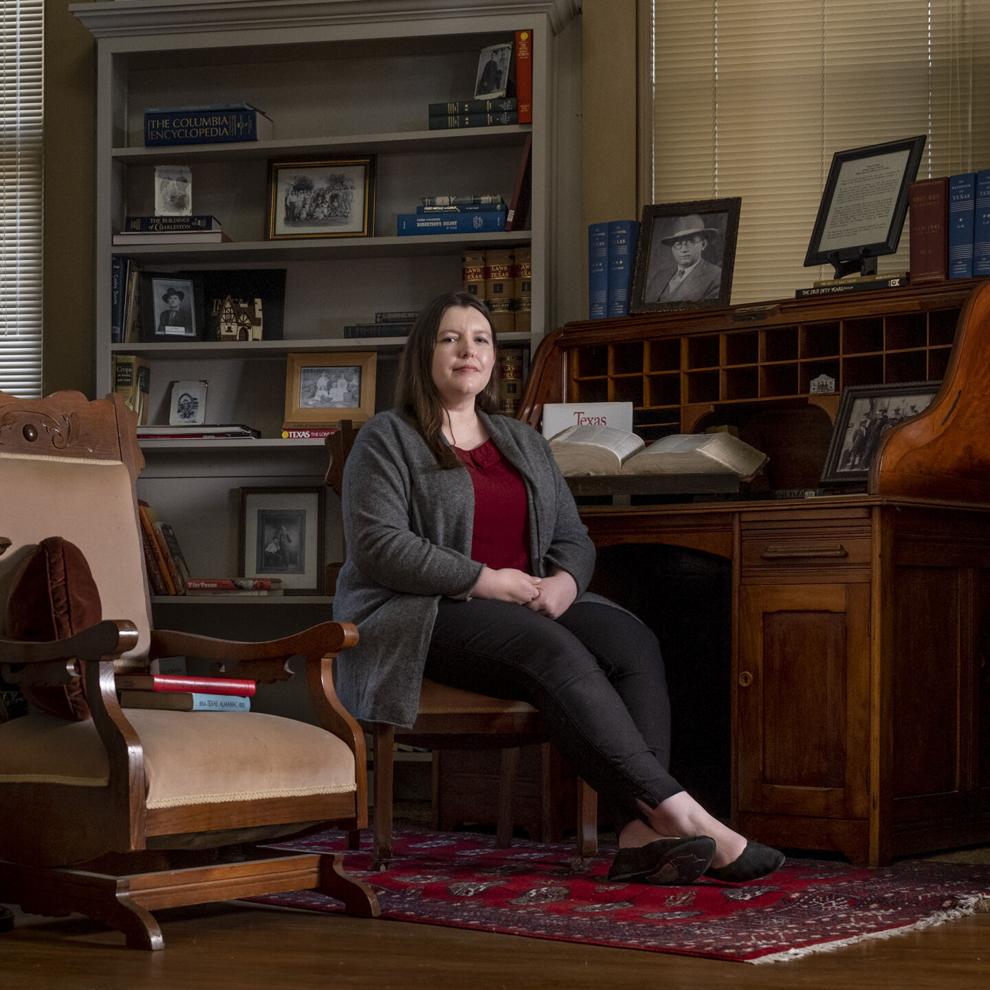 May also said group members aim to bring a second marker to Longview, one that would remember all victims of racial violence in Gregg County. The "ball is rolling" on obtaining that memorial from the Equal Justice Initiative in Alabama, but no location has been determined.
"What we're doing, we're part of the bigger thing … of coming to terms with these events and recognizing them and dealing with them," May said of efforts across the country to tell the stories of lynchings and other racial violence.
She said such markers "help tell a more complete story of our city, our county's history. They help us to really understand the full nature of the past and not just the parts that don't make us uncomfortable."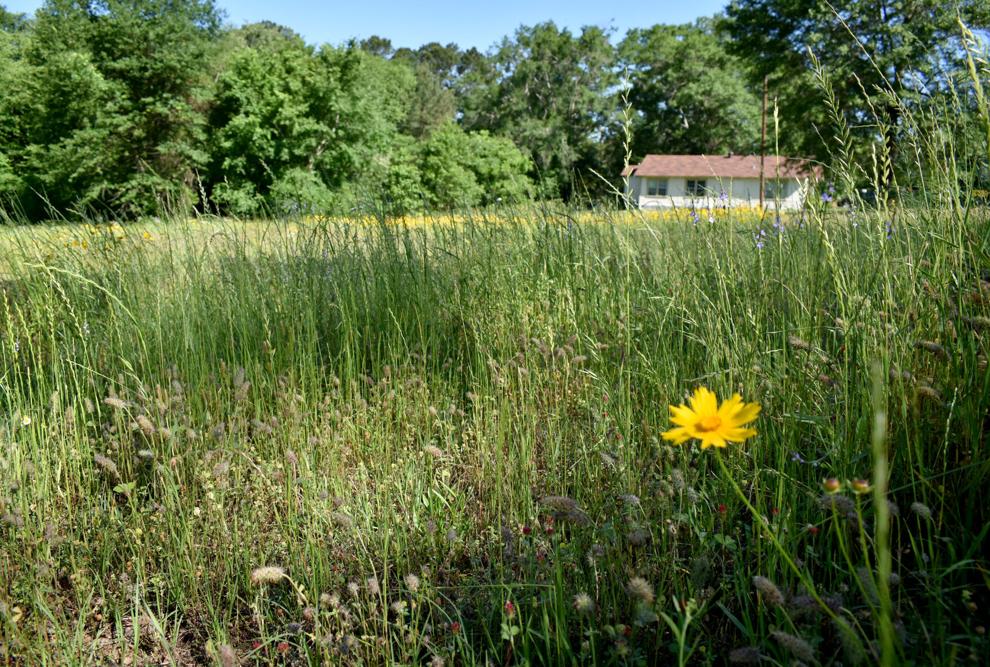 Tied to history
Holmes said his interest in uncovering the history of the 1919 Longview riot and telling that story "with accuracy and telling it with truth" began with asking questions about his own lineage in East Texas.
Originally from Terrell, he said his mother and other family members are Longview-area natives. Specifically, his grandfather was a bus driver for the all-Black school that served the Lakeport area.
"He was pretty well involved with the activism as far as getting people to the polls, teaching them how to vote," Holmes said.
In October 1955, two white men trying to stop the passage of a bond that would have built a new school for the Black community drove by Holmes' grandfather's house off Texas 149 and shot through his bus.
Moments later, the same men drove by a café, shooting three Black teenagers inside. John Earl Reese, 16, died the next day from his injuries.
"I saw how loosely tied I was to some of the history in East Texas that I didn't know before," Holmes said about his research.
May said Holmes spoke at a Longview Midtown Rotary Club meeting about the 1919 riot and mentioned he would like to begin a memorial project.
"I basically waylaid him in the parking lot (after the meeting) and was like, 'I think this is wonderful — I want to be a part of it,' and we started gathering more people, and now it's become a full-fledged project," she said.
Holmes said as long as the "ugly" pieces of the area's history remain hidden, it's impossible for the broken parts of our community to heal properly.
The members of the 1919 project "believe there are still people who seek and need healing" and that the events surrounding the race riot "have been kind of swept under the rug and not dealt with appropriately."
"That stuff needs to come out in a healthy way so it doesn't come out in a destructive way," Holmes said. "And I feel the same way about aspects of our history as a community that we don't discuss, we don't celebrate, we don't honor. Because I do think as horrific as an event as (the riot) was, I think it's celebration worthy. I think we need to honor those who did the right thing.
"I'm absolutely not for demonizing anyone. … It's healthy to talk about it truthfully. That's the personal conviction, understanding I've developed over the years. … The people on (the 1919 Remembrance Project) team, there's seven, eight of us, and we kind of all connect there. "
The opportunity to shine a light in the dark corners of the area's past hasn't always been an option, especially among members of the Black community.
That reality isn't lost on Holmes.
"I know people — my mom, my aunt who still lives here — who was in the house that night the 16-year-old got shot," he said. "Their generation, they were taught not to discuss these types of things … It put them in danger if they went snooping around, digging up. Not that it doesn't pose a threat to me, but it's a different time. But because of the potential benefit, I think it's well worth it."
'We're not alone here'
Almost 18 years before federal troops were dispatched to Longview and martial law imposed to quell that city's race riot, a "race war" in Hallsville left a violent, hidden scar on the community's history.
Five Black men were beaten and hanged and a white man killed over a span of days in October 1901.
According to newspaper accounts at the time, the violence began after "negroes who had rented cotton lands from rich planters refused to harvest their crops, so as to permit the planters to get their shares of the yield."
And just like in Longview, no marker in the Harrison County town memorializes the bloodshed.
In fact, it's likely few community members have any knowledge of the deaths or the events surrounding them.
That includes Thomas Speir, chairman of the Harrison County Historical Commission.
Speir also said, as far as he is aware, no Harrison County residents have approached him or the commission seeking a state historical marker to memorialize the 1901 deaths in Hallsville or any other instance of racial violence in the county.
The Sam Houston State project records 20 lynching deaths in Harrison County, by far more than any county surrounding Longview.
That fact that knowledge of the Hallsville lynchings — or others in Harrison County — isn't well known doesn't surprise Earnol Brewster.
Brewster, a member of the Harrison County Historical Commission who also is a special education teacher in Pine Tree ISD, said he went through public schools in Marshall and never learned about cases of racial violence, calling the history "watered down."
"I've heard horror stories of murders, shootings over land incidents," he said.
May said a "blindness" exists toward Black history in some areas "because most of the people involved in (documenting and commemorating the history) are white" as well as the tendency for markers to focus on "celebratory" events.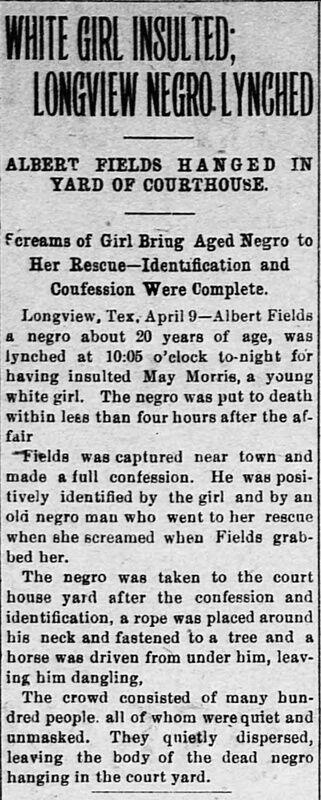 "We're not alone here," she said of an overall ignorance of the area's history of racial violence. "If you look at markers in commemoration of events like (the 1919 Longview race riot), you look at like the really big ones, like (Tulsa, Oklahoma,) in 1921, where Black Wall Street was destroyed and we don't know how many people were killed …. They've only just, in the last 10 years, or five years, they've only just started to have the commemorations, to have the markers and the recognition."
'The true history'
DeLores Arline wants to ensure the history of the area's Black community is preserved "like there is with everybody else's history."
Arline, a local Realtor and Kilgore resident and a member of the 1919 Remembrance Project, has experience obtaining a state historical marker. She led an effort to get one for the former C.B. Dansby High School in Kilgore, formerly called Kilgore Colored School.
She said she believes the first time she heard of the 1919 race riot in Longview was during high school, around the time of desegregation in the area.
Arline, also a member of the Gregg County Historical Commission, believes the majority of interest in local history has been in the white community.
But she also sees other obstacles that have prevented the story of the Longview race riot and other racial violence in the area from being told: "Just being apathetic, not caring."
"I've looked for the history of the African American (community) in many books in Gregg County, and I've yet to find any details about us," she said. "And a friend of mine told me one day, once they (tore down C.B. Dansby), it's as though we never existed in Kilgore. And I sat there and it was like a cold water on me. She was definitely right. There was nothing there to commemorate anything that has happened in the African American community."
Arline and other members of the 1919 project group said they haven't encountered resistance to acquiring the state historical marker.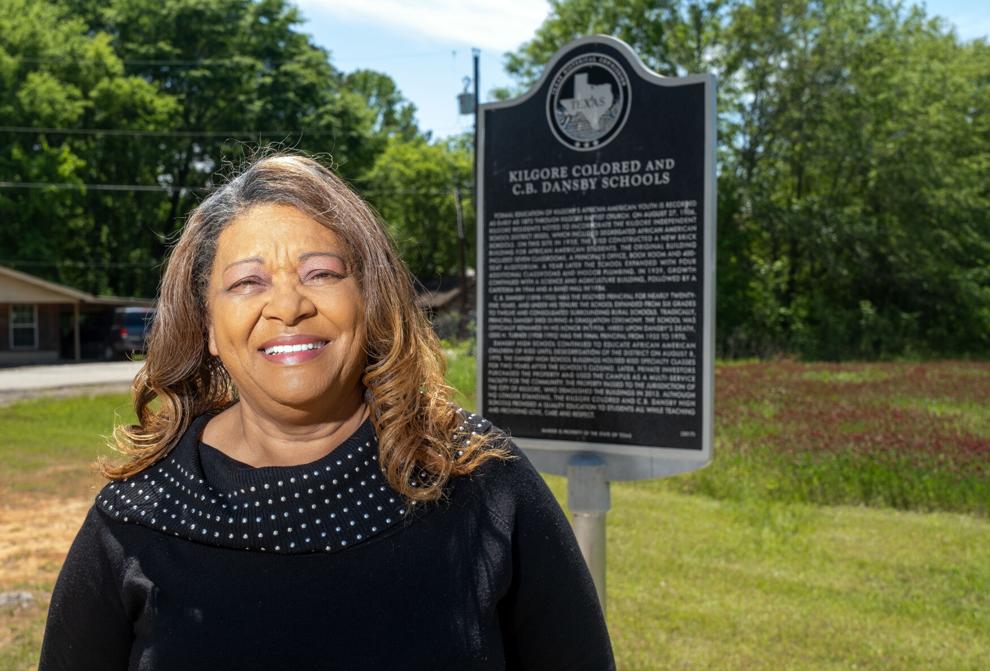 May said the Gregg County Historical Commission as well as city of Longview officials have been "extremely supportive."
But Arline also believes that support could become tempered, especially as the group comes closer to acquiring the racial violence marker from the Equal Justice Initiative.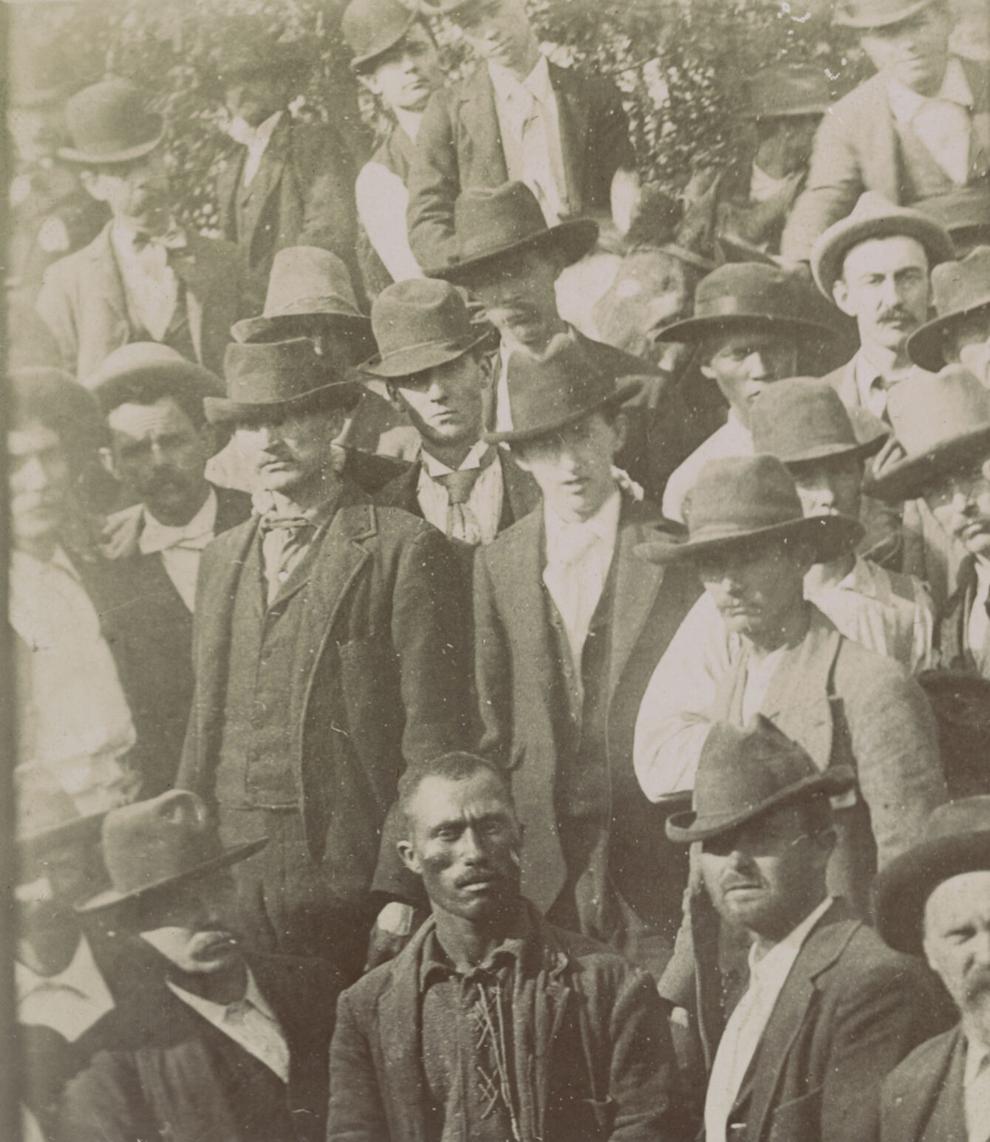 "I know the project with the (Equal Justice Initiative) will be controversial, and there will be some backlash," she said. "But I'm prepared for that, but I also know there are people who do want to do it, white and Black. … There are some people who appreciate the true history. ... I'm sure some don't want their ancestors to be a part of what happened in 1919 — they don't want to discuss it or bring it up."
Holmes said another goal of the 1919 group is a documentary about the Longview race riot, and when it's time to raise funds for the film, "I feel like we'll really know where the community stands."
"A friend of mine has approached me, 'Clent … that's divisive, why would you go stir that up?' " he said. "We know racism is, was an issue, we know … yeah, but we don't know because we don't talk about it in truth.
"I do believe we are just constantly perpetuating what's already been done. So let's just say … there was a group of individuals who said after (the 1919 race riot), 'Hey, we need to keep this under control,' for whatever reason," Holmes said. "So this doesn't need to get out, this information needs to be protected. Let's say that took place. And then they passed that on to their children, they passed it to their children, and so eventually it wasn't like a concerted effort to not get it out, it was just, 'Oh, well we didn't talk about it because we weren't supposed to talk about it.' Really, all we have to do is just maintain the status quo, and that's good enough."