Heads Carolina, tails … East Texas?
Two-time Grammy nominee and county music star Jo Dee Messina is set to join Longview's own Neal McCoy as part of the lineup at the 27th Annual East Texas Angel Network concert this fall.
Messina, whose breakout song "Heads Carolina, Tails California" put her on a path to six No. 1 singles, will open the Sept. 25 show at LeTourneau University's Belcher Center with McCoy as the headlining act.
Messina's other hits include "Bye, Bye," I'm Alright" and "My Give a Damn's Busted."
The East Texas Angel Network is a nonprofit charitable organization founded in 1995 by McCoy and his wife, Melinda, to financially assist families who have children with serious illnesses and/or disabilities.
Messina visited the fundraiser's sponsor dinner in 2013, but this will be her first year to perform as part of the concert, according to East Texas Angel Network Executive Director Miki Dougherty, who is also McCoy's daughter.
"She's known my dad for a really long time," Dougherty said.
"We are so excited about being able to bring not only one of my favorite singers/entertainers, but one of my favorite people in the music business to Longview this Sept 25 to help us celebrate our 27th Annual East Texas Angel Network foundation benefit weekend," McCoy said in a statement.
Tickets are available at the Belcher Center website.
The annual fall fundraiser includes a golf tournament, sponsor dinner, the concert and a meet and greet for the "angels" who benefit from the fundraiser and their families.
The golf tournament is scheduled for Sept. 24 at Wood Hollow Golf Club. Register to play at the East Texas Angel Network website.
Dougherty said the network this past year had to offer a modified version of its annual events due to COVID-19 by still hosting the golf tournament and sponsor dinner but foregoing the meet and greet and offering the concert as a virtual event.
She said the network is glad to have fans back in seats but that this year they will offer an online livestream of the event in addition to the opportunity to watch in person.
"We did it last year because we had to do it, and we just realized, 'Why don't we continue to do that because we raised so much money?' " she said. "And people who live far away and can't attend the concert really enjoyed it, so we thought why not."
Dougherty said the Angel Network will offer a way to make donations during the concert similar to last year's event.
She also said the meet and greet for child beneficiaries will return.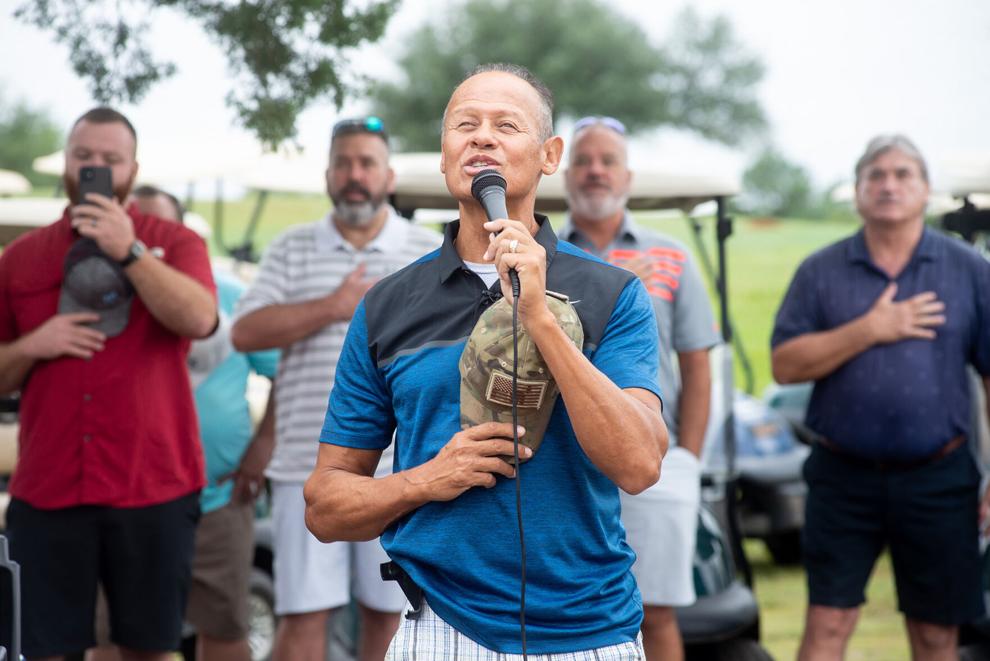 "We'll be back at Papacita's for that," she said. "That's where the kids come, and they meet the artists who are there. … It's really one of our favorite parts."
While the network doesn't pay medical bills, it assists families by helping to pay housing bills, utility bills and other secondary expenses that tend to escalate as parents leave their jobs to be near their ailing children. Since its creation, the network has raised more than $10 million and helped more than 600 families.
The annual concert and other weekend activities raise money that sustains the network through the year until the next concert. McCoy, who has recently been known for his live Facebook videos of the Pledge of Allegiance, has been joined at past concerts by artists such as Tracy Byrd, Randy Travis, Restless Heart and his mentor, Charley Pride.
Sponsorships for the fundraiser are available through about the end of August.
For information, contact Dougherty at miki@nealmccoy.com or call the East Texas Angel Network at (903) 297-9000.