Even the sky is no limit for LeTourneau University astronomy and astrophysics students.
Instructors and alumni developed and built an observatory — the LeTourneau University Dark Sky Observatory — at Shady Grove Ranch on the north side of Lake O' the Pines between Jefferson and Avinger to provide a setting for studying the cosmos away from city lights.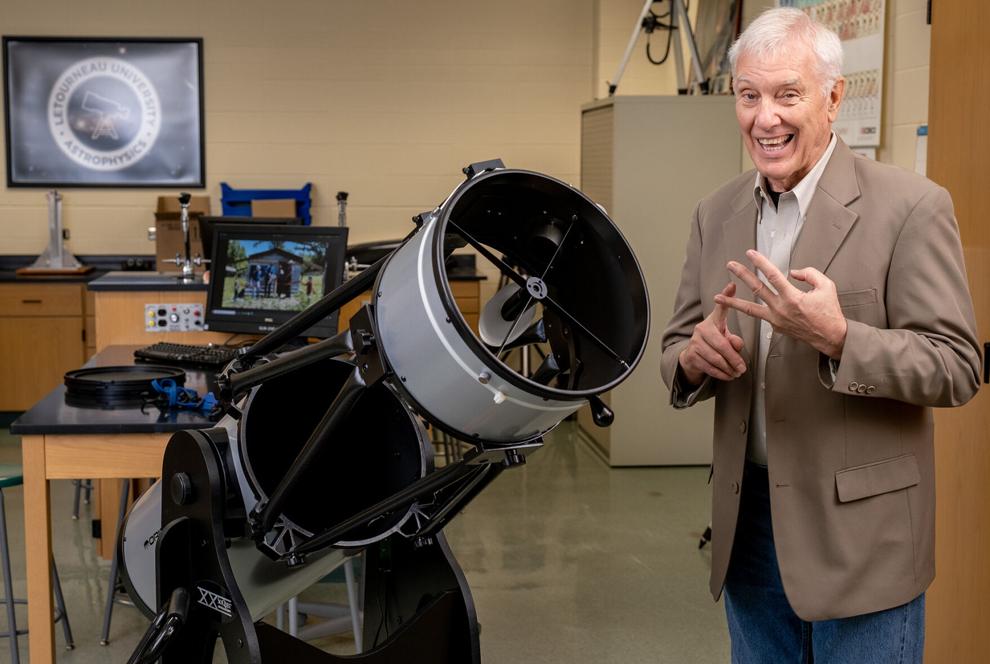 Richard Miller, adjunct instructor for the Department of Chemistry and Physics, said plans for the observatory began in November when members of the department were discussing what could be done about light pollution near the Longview campus.
Light pollution is the inappropriate or excessive use of artificial light, according to darksky.com, that can cause environmental consequences, including obscuring the stars — or other objects — in the night sky. Miller said city light pollution prevents work "involving astro-imaging of solar or lunar or even planetary viewing."
"That is what has led to the development of this dark sky observatory," he said.
Daniel Ostendorf, director of alumni relations and a friend of Miller's, got the ball rolling on the project by reaching out to alumni and asking if any of the former students would be able or interested in assisting in the development of the observatory. Alumnus Matt Cadman responded and offered land he owns at Shady Grove Ranch as a spot to build and house it, Miller said.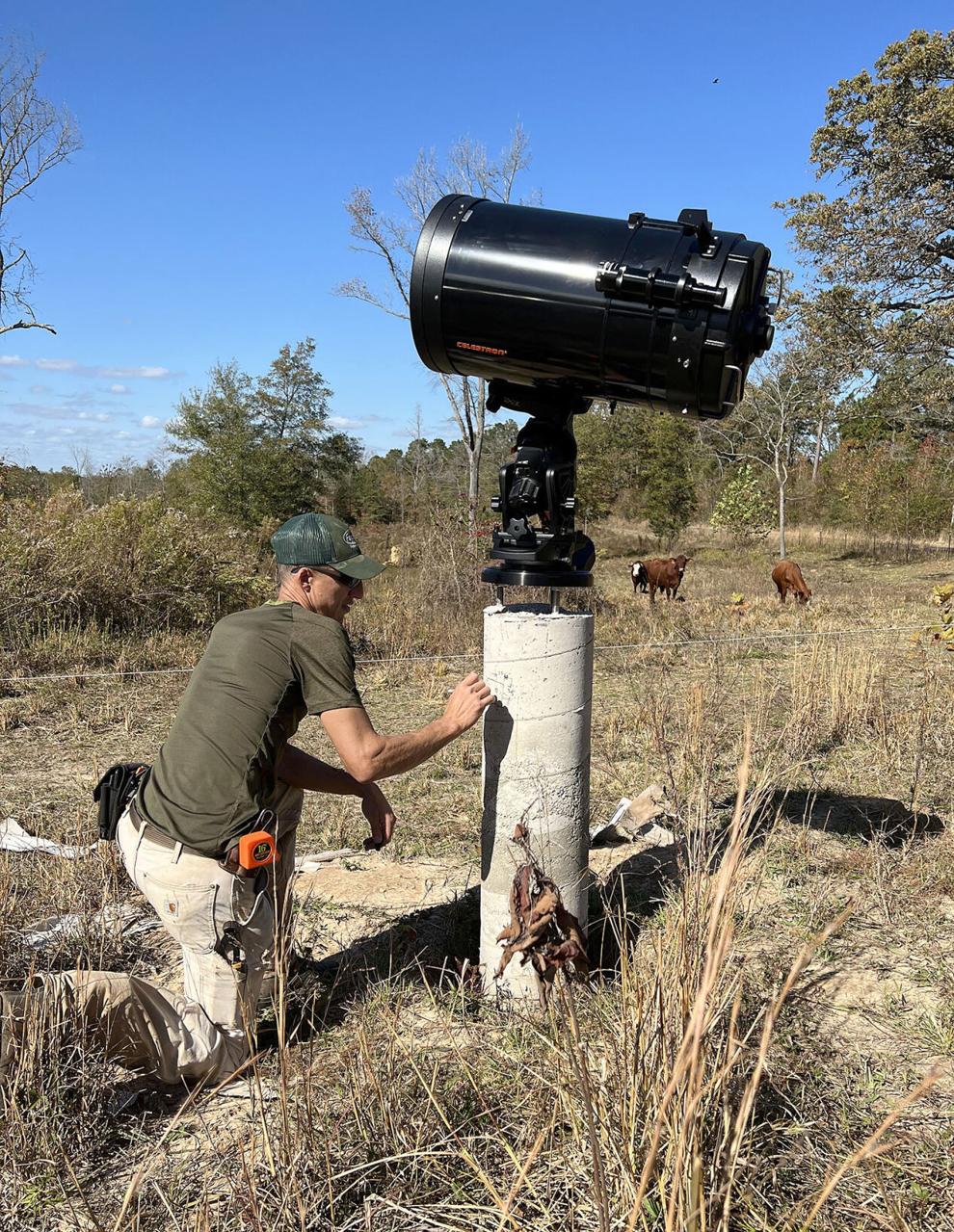 "Dr. Ostendorf took me and the two students I had for undergrad research in the summer ... to Cadman's location. It was then that Matt spoke with his wife, both of them alumni of LeTourneau ... It was from that point on that we proceeded," Miller said.
Cadman agreed to let the department build and house the observatory on his property for free, Miller said. That left the department responsible only for the cost of materials, which came to roughly $2,000, he said. The money covered the cost of concrete for the pier the telescope will stand on along with the door and other materials.
The 14-inch diameter Celestron Schmidt-Cassegrain telescope for the observatory is owned by the university and will stay locked in a cabinet on campus until it's ready to be used, Miller said.
Miller is filling in for instructor Steven Ball, who is away on a sabbatical in Kenya and normally teaches the astronomy course. According to Miller, Ball was also pivotal in seeing the project to completion.
Work on the observatory officially finished in May when Ball, Miller, Cadman and others had a ribbon-cutting ceremony. LETU students are being trained by department staff on how to properly operate the telescope so they can begin utilizing it for their studies, Miller said.
According to Miller, using the telescope isn't as simple as just looking through an eyepiece. Many steps go into getting a final image from the telescope such as setup, imaging, image processing and more. Working with the students' schedules to find a time when they can all make the hour drive to the observatory has proved difficult, but Miller is hopeful students can begin using it soon, he said.
"(The observatory) hasn't been used for curriculum. There is a minor in astrophysics that is already in LeTourneau's programs, and this is a piece that will make it possible to enrich that experience," Miller said.
The observatory will serve to engage students in the astronomy course and also those who are pursuing a profession in which astro-imaging or astro-spectroscopy is involved, Miller said. Through hands-on laboratory work, students will be able to build some of the skills associated with those disciplines, he said.
"LeTourneau has made it very clear that the laboratory experiences of students are very highly valuedm and it's in keeping with that that we are doing this stuff here," Miller said.