National Night Out parties in Longview are set for Tuesday afternoon into the evening, according to Longview Police Department.
National Night Out aims to unite communities and local law enforcement through annual parties. These parties are meant to connect and unite neighborhoods, building partnerships between law enforcement and the community as well as educating the public on crime prevention.
The department's interactive map shows nearly 70 parties registered in the Longview area. The parties are organized by businesses, neighborhoods, organizations and more.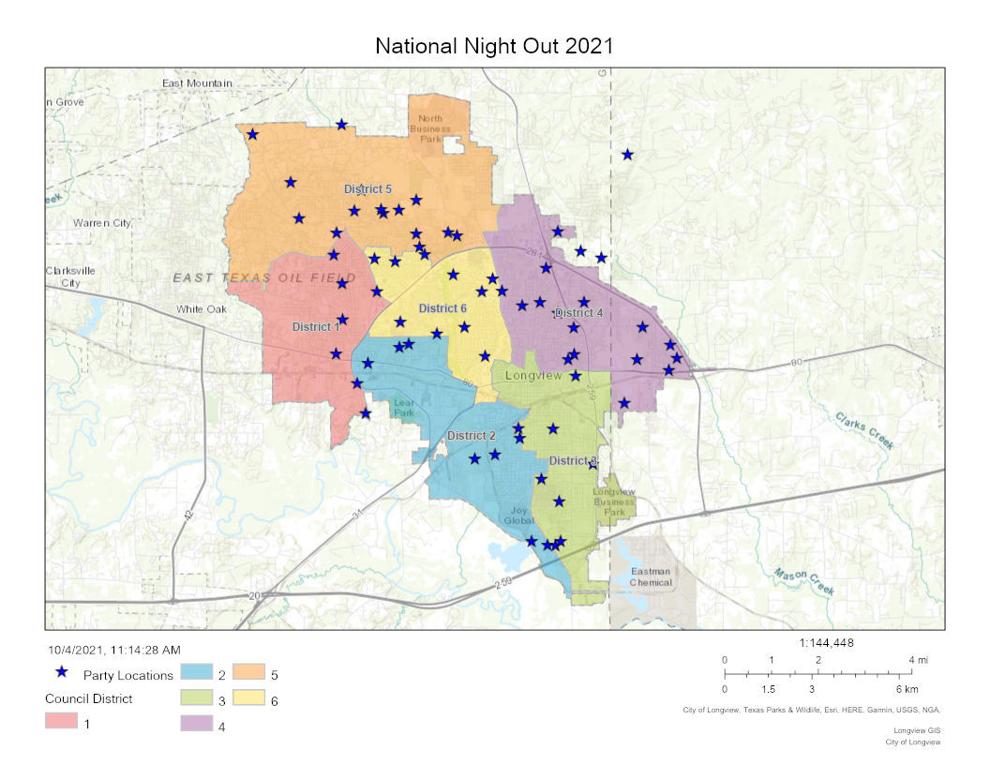 National Night Out is a major event for Longview Police Department, Longview Fire Department, Gregg County Sheriff's Office, Partners in Prevention and the City of Longview.
The event usually yields 100 parties in neighborhoods across Longview. In 2020, National Night Out was canceled due to COVID-19.
The parties range from simply hanging out with neighbors to grander affairs with entertainment. Most parties start after 5 p.m. but there are a few scheduled in the afternoon.
For information, visit LongviewTexas.gov/NNO.