For the first time in the Boston Marathon's 124-year history, the race was run in Longview.
Longview residents Manny Alaniz, 51, and Tom Smith, 60, qualified to participate in the race that has historically started in Hopkinton, Massachusetts, and finishes in Boston.
The Boston Athletic Association announced in late May that the 124th Boston Marathon, originally scheduled for April 20, would be held as a virtual event, following the cancellation of the race because of the COVID-19 pandemic.
Alaniz and Smith were required to complete the 26.2-mile distance within a six-hour time period between Sept. 7 and 14 and provide proof of their times to the Boston Athletic Association.
The pair ran Saturday on a course that went through and north of Longview with other runners in tow. Smith finished in 3:48:40, while Alaniz finished about 10 minutes behind him in 3:58:37.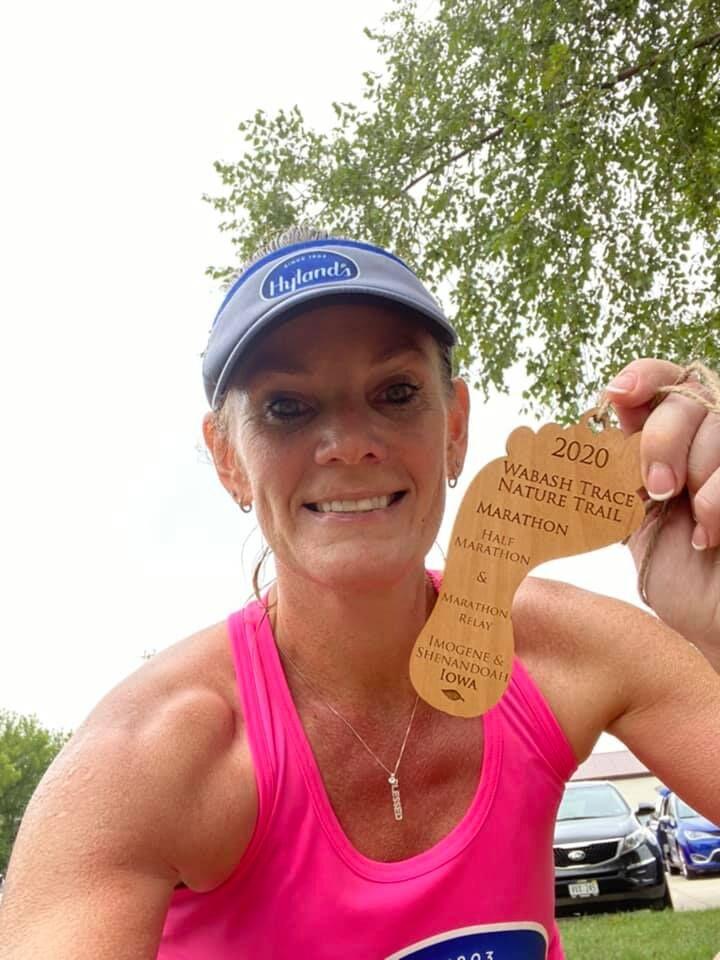 Veteran runner Leslie Martin Stelpflug of Tatum also planned to run Boston this year in what would have been her eighth time and 27th overall. She opted to run a small marathon in Iowa, the Wabash Trace Nature Trail Marathon, that she had never heard of. She finished in 3:56.
Alaniz has been running on and off since high school and says about 10 years ago he started training with The Animals Running Group and eventually the Longview Loopers.
He qualified for this year's Boston Marathon by completing the 2018 St. George Marathon with a finishing time of 3:22.54.
"It's everybody that runs goal to be able to run Boston," Alaniz said.
Smith started running about two years ago as a way to get into shape for a high-country elk hunt and was encouraged to keep running by a church friend who was involved with local running groups.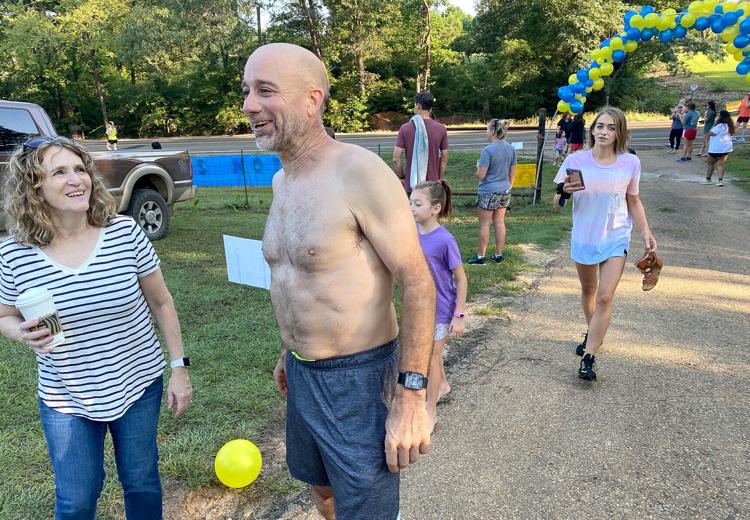 He qualified for the Boston Marathon by completing the 2019 Light at the End of the Tunnel Marathon in North Bend, Washington, with a time of 3:32.40.
"My first marathon I went to the Cowtown Marathon in Fort Worth and only missed the Boston Marathon qualifying time by about 10 minutes," Smith said. "So, I thought If I got into better shape I could qualify for Boston. Every year it gets harder and harder to get into that race, so when I made it in, I was pretty happy."
When it was announced that the race was being postponed, Alaniz and Smith experienced mixed emotions.
"I was sad and mad because I had worked so hard to qualify, and then it got postponed," Alaniz said. "You can't just postpone your training because you train for that specific date. Then the race gets pushed back and you have to start training all over again."
"I like to joke with Manny that we got disappointed twice," Smith said. "We got disappointed when the race got canceled in April and then again when they canceled it in September."
The race originally was scheduled for April 20; however, after the COVID-19 outbreak, it was postponed until Sept. 14. As the country continued to experience the pandemic, race officials decided in May to cancel the race and turn it into a virtual event.
Smith added that the Longview running community has been supportive of the situation.
Local running group the Longview Loopers set up aid stations Saturday morning for Alaniz and Smith .
"26.2 miles is a long way to run. It is both physically and mentally exhausting," said Longview Looper member Leah Murray. "Qualifying for the Boston Marathon is a big deal. The Longview Loopers running group knew right away that we needed to try and make a big deal out of this."
One morning, Murray posted to the group's Facebook page that she wanted the group to set up water stops along the route that Alaniz and Smith had mapped out for their race. By lunch time, she had enough volunteers to man seven aid stations.
"Part of what keeps you going at a marathon is the crowd support, the funny signs, the cheering, the live music," Murray said. "It didn't really surprise me that everybody wanted to help out. Anybody that has run a marathon knows how hard it is, and how necessary the crowd support is."
The Loopers also scheduled their weekly Saturday morning run to coincide with Alaniz and Smith's virtual race.
"I'm running the Boston Marathon with the people that I run with, the people that I train with and I can't put a price on that," Alaniz said this past week. "I'm happy the way it turned out. It's emotional how the group came together on their own free will. I thought it was just going to be another long run where I would have to provide my own support, and it's not going to be like that anymore."
"Having the support, especially on the course, means everything because we know it is going to be difficult," Smith added. "It will get you motivated and keep you going especially in this heat."
Alaniz and Smith began their 26.2-mile journey at about 4:30 a.m. Saturday. They were joined by about six friends at the start and expected to be joined by even more between miles 10 and 20. Many of them were using the run to provide moral support while also as training for their own upcoming races, Smith said.
"In Boston, it was just going to be myself and two or three runners from here running the race, along with my wife and kids traveling with me for support," Alaniz said. "But now that the Loopers took it upon themselves to organize the aid stations, I don't think I'd take it any other way."