VICTORIA — Crisp air blew on a recent Saturday at Warwas Farms in Nordheim as three young, first-time deer hunters studied three dove decoys perched in a tree.
"The birds may be safe and legal to shoot, but are they ethical to shoot?" said Shirley Odell, a longtime hunt master with the Texas Youth Hunting Program and hunters education instructor.
The boys, who traveled to Nordheim from the Houston area to deer hunt that morning and afternoon as part of the youth hunting program, considered her question. Their fathers stood a few feet away and pondered the ethics, too.
"A long time ago we hunted doves to get meat for supper. Before they got all fancy and wrapped them in bacon and only ate the breasts, we boiled the whole bird — plucked those little suckers and made soup out of them," she said. "Nowadays, it is a sport, so you've got to have fair chase. Is that very challenging to shoot them out of the tree? Is it fair to the doves? No, it is not ethical. You are not giving them a fair chase."
You want the animal to have a fair shot at getting away, but it may be ethical to let an inexperienced dove hunter, who hasn't been able to bag a single bird, shoot them out of the tree so that he has something to bring back from the trip, Odell said. Harvesting those dove may also be ethical if they are needed for dinner.
That was the first lesson the boys learned on the skills trail Odell and her husband set up at Warsaw Farm as part of the Texas Youth Hunting Program.
Each part of the trail is centered around three main questions — is this shot safe, legal and ethical? There are other components, too, such as safely crossing fence lines with firearms.
Started in 1996 as a result of a declining number of youth hunters in the state, program officials partners with landowners and volunteers like Odell to introduce a new generation of hunters and their parents or guardians to safe and ethical hunting opportunities.
Odell tries to set up the skills trail on hunts she leads with the program whenever possible because it provides youth and their guardians with hands-on ethics and safety education.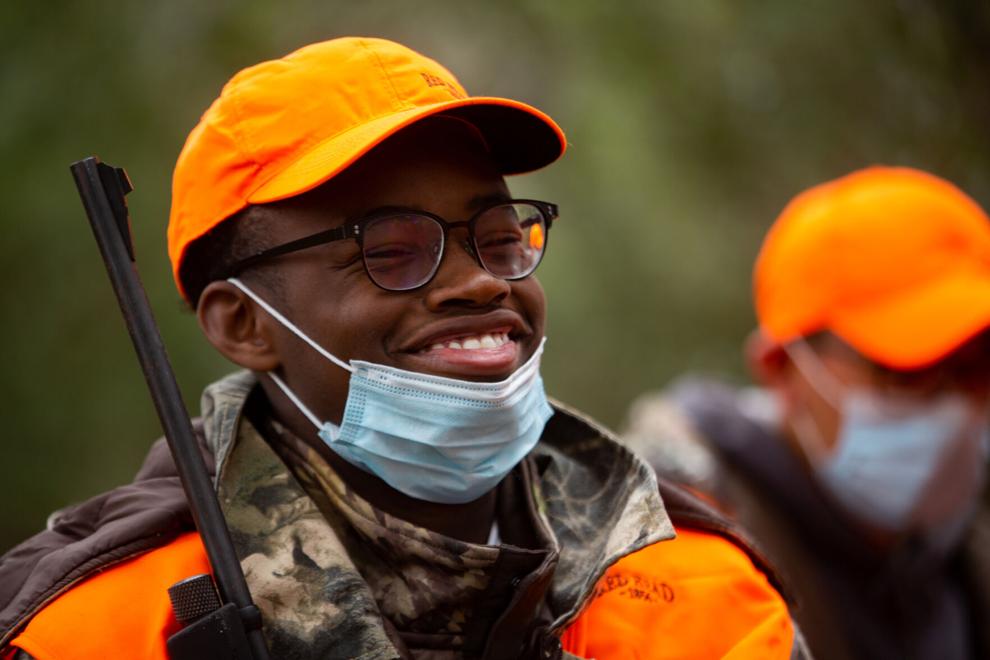 The ethics of hunting has become more important over the years, as the practice has shifted to more of an outdoor sport than means of survival. In most cases, the ethics of a shot are rarely black and white, said Briana Nicklow, the Texas Youth Hunting Program East Texas field operations coordinator.
"It is an ethical choice for you (and) you have to think about how you would feel," she said. "It is one of my favorite things to do with the kids because they are so used to having a right or wrong answer."
Before participating in a hunt, each child must have a hunting license, hunter's education certification and marksmanship certification that shows proof of sufficient practice with the firearm or bow they will use on the hunt.
'Still safe and getting safer'
Hunter education was not always required in Texas. The state has seen a significant decrease in hunting-related accidents and fatalities since it became mandatory in 1988 for people born on or after Sept. 2, 1971, according to a 2019 analysis from Parks and Wildlife.
Between 1988 and 2019, the rate of hunting-related accidents per 100,000 licensed hunters decreased by 71.2% as more and more people got certified, the analysis showed.
At 99%, the decline in the rate of hunting-related fatalities per 100,000 licensed hunters since 1988 was even more significant.
"Hunting is still safe and getting safer," said Steve Hall, Texas Parks and Wildlife Department hunter education coordinator. "You'll always see between five or 10 students that were involved in accidents, but usually more than half of the accidents are people that never took hunter's education."
In 2019, 15, or 71%, of hunters involved in the 21 hunting accidents reported statewide had not taken hunter's education.
Offered since 1972, hunter education covers firearm, hunting and outdoor safety, as well as wildlife conservation and the ethics and responsibilities of hunting. Some classroom and online courses are extended to include bowhunting, muzzleloaders, outdoor survival and first aid.
"You only have to take it once in your lifetime," Hall said. "It plants a seed, and that is all we've ever tried to do is plant these safe, responsible, legal, ethical seeds, so that they do question themselves with they're out there and maybe about to violate the law."
While anyone born after Sept. 2, 1971, is required to take hunters education to hunt, children ages 9 to 16 can hunt with a certified adult until they turn 17 unless they are hunting as part of a program that requires it, such as the Texas Youth hunting Program.
People 17 or older can take an online-only course, while youth have the option of taking a 6-hour, in-person course or a free online course combined with a field course that provides hands-on training in hunting ethics and responsibility.
Odell and Hall encourage every hunter, regardless of age, to take the field course because it provides a unique opportunity to have ethical conversations about a diverse set of scenarios.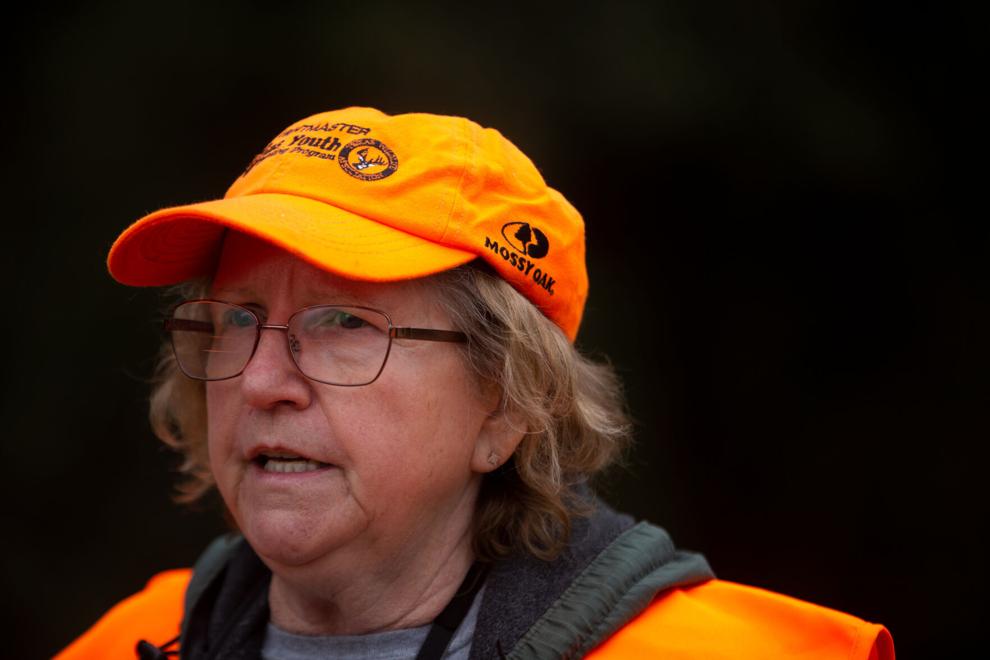 In addition to a skills trail like the one Odell set up for the recent hunt in Nordheim, a full field course includes live-fire exercises.
Hall said he thinks of hunter education as a right of passage and tool for parents and guardians to utilize while passing down the tradition of hunting.
People born before the 1972 cutoff date don't have to take hunter's education, but can benefit from the refresher, Hall said.
Long-term incident data shows most incidents involved shooters who had more than 10 years of hunting experience, including shooters whose age exempted them from certification requirements, according to Parks and Wildlife's analysis.
"Complacency is the greatest error of adults," Hall said. "Hunter's education kind of jolts you out of that."