CARTHAGE — A Farmerville, Louisiana, woman involved in a 2016 wreck on Texas 315 that killed four people has been charged with criminal negligent homicide in the case.
Brenda Lea Kenner, 61, was arrested Monday by the Panola County Sheriff's Office on local warrants for a grand jury indictment of four counts of criminal negligent homicide. She was released from the Panola County Detention Center the same day on four $10,000 surety bonds.
Kenner's indictments stem from a multivehicle crash on Texas 315 that killed four people on May 21, 2016, District Attorney Danny Buck Davidson confirmed Tuesday.
"A while back on (Texas) 315, there was a car that was slowing down or stopping to take a left into a garage sale," Davidson said. "And there was a van full of people that were not from here — they had gone to Galveston or somewhere like that — and they were on their way back, and a lady (Kenner) behind them wasn't paying a lot of attention evidently and hit them, knocking them across 315, and a truck hit them."
The Texas Department of Public Safety said at the time a family traveling east on Texas 315 in a van was stopped and waiting for another car to turn into a private home when an SUV driven by Kenner struck them and pushed the van into oncoming traffic, where they were struck by a tractor-trailer.
Three people were ejected from the van, and the tractor-trailer struck a power line post.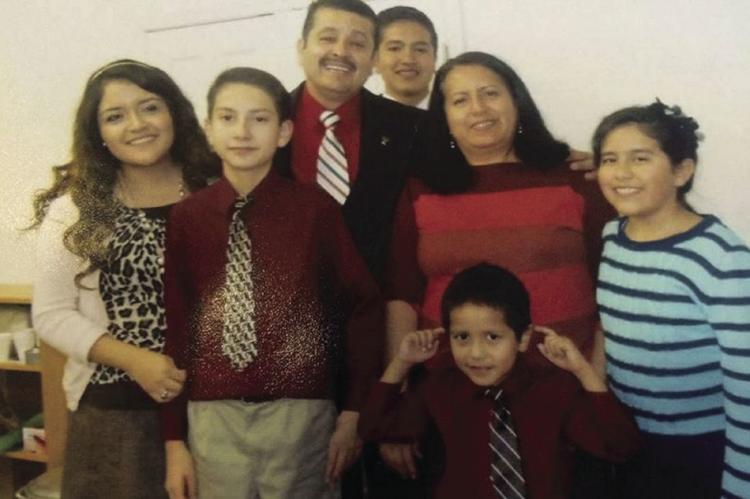 The driver of the van, Kevin Avelar, 17, of Lexington, Kentucky, was taken to ETMC Carthage, where he was pronounced dead by Justice of the Peace Lora Taylor. Israel Avelar, 46, of Lexington, an occupant of the van, also was taken to ETMC Carthage and was pronounced dead by Taylor. Daniel Avelar, 13, and Matthew Avelar, 6, both of Lexington, were pronounced dead at the scene by Taylor. Their bodies were taken to Kerr Brothers Funeral Home in Lexington.
Three other occupants of the van were taken to local hospitals: Lazara Abarca, 66, was taken to ETMC Tyler in critical condition, an 11-year-old girl was taken to the children's hospital in Dallas in critical condition and Hilda Avelar, 41, was taken to ETMC Tyler in critical condition.
The driver of the tractor-trailer, Reynaldo Rodriguez, 43, of Edinburg, was taken to ETMC Carthage in stable condition. Police said Kenner, 58 at the time, was taken to ETMC Carthage in stable condition.
According to the Lexington Herald-Leader, the Kentucky family had been returning home from visiting family. Their pastor at Clays Mill Road Baptist Church, the Rev. Jeff Fugate, told the Herald-Leader that Israel Avelar, 46, recently had helped plant a Spanish-speaking congregation in the Lexington area.